This Grand Show
Richard Renaldi
Bonni Benrubi Gallery
April 17 – June 7
Reflecting the words of preservationist John Muir "This grand show is eternal", Richard Renaldi has mounted an exhibition of photographs at the Bonni Benrubi Gallery showcasing his restless (and relentless) obsession with travel and the American landscape.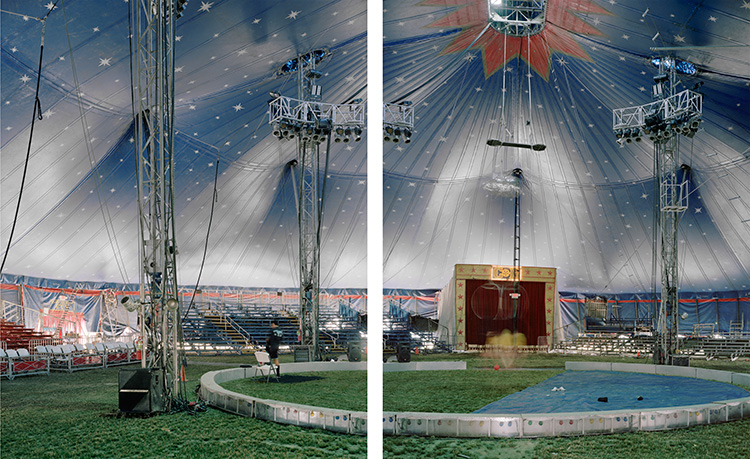 Richard Renaldi: Big Top, Carson & Barnes, Geneva, Ohio  2012
36″ x 55 archival pigment print
These images, inspired by Muir's musings, reveal an observation of time-worn places and objects — all affected by the doings of man, yes — but void of the intimate and unsparing portraiture we've come to expect in Renaldi's work. And though this may be something we're not used to from Richard, his work here nods gently towards Muir's own observations of the intersection of man and landscape in his time.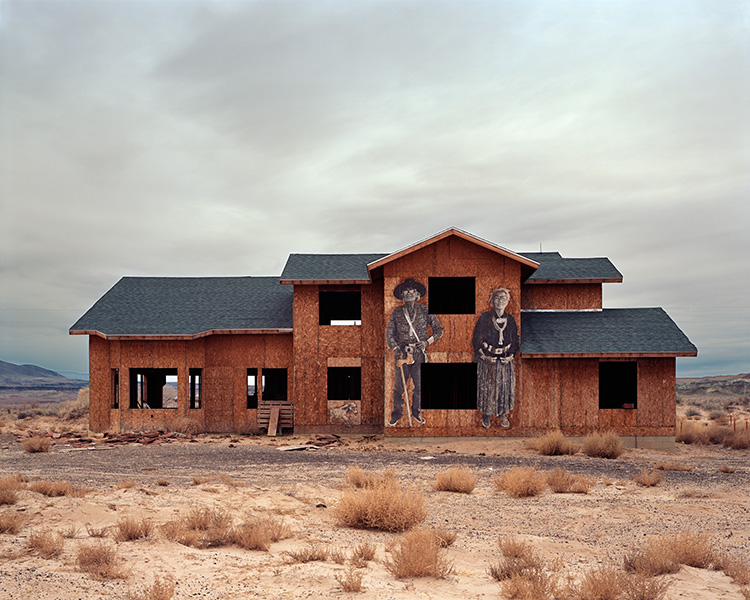 Richard Renaldi: Navajo McMansion, Tuba City, Arizona 2013
This is our second exhibition with Richard. He's also currently showing Touching Strangers at the Aperture gallery (more on that here). We processed all the 8 x 10 negatives for This Grand Show and imaged the thirteen prints that make up this exhibition.
Tags: Archival Pigment Printing (Inkjet), Bonni Benrubi Gallery, Exhibitions, Film Processing, Richard Renaldi
Touching Strangers
Richard Renaldi
Aperture Gallery
April 3 – May 15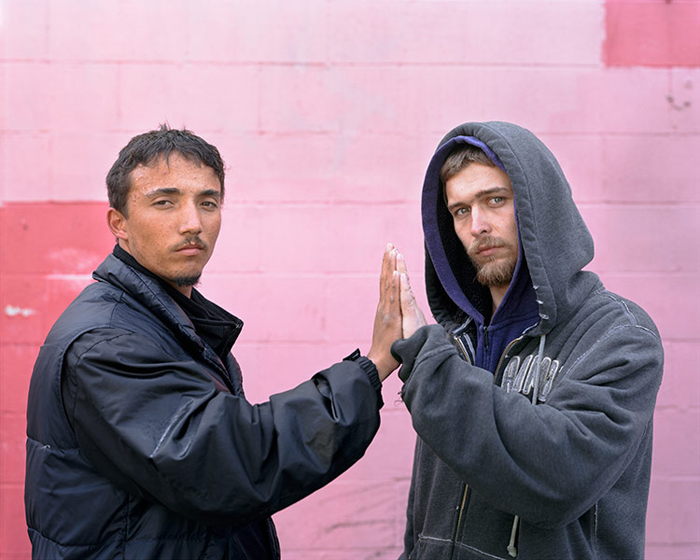 Richard Renaldi: Vincent & Charles, Los Angeles from Touching Strangers, 2012/2013
50 x 60 archival pigment print
From the Aperture Press release:
Since 2007, Richard Renaldi has been working on a series of photographs that involve approaching and asking complete strangers to physically interact while posing together for a portrait. Working on the street with a large format 8-by-10-inch view camera, Renaldi encounters the subjects for his photographs in towns and cities all over the United States. He pairs them up and invites them to pose together, intimately, in ways that people are usually taught to reserve for their close friends and loved ones.
Renaldi creates spontaneous and fleeting relationships between strangers for the camera, often pushing his subjects beyond their comfort levels. These relationships may only last for the moment the shutter is released, but the resulting photographs are moving and provocative, and raise profound questions about the possibilities for positive human connection in a diverse society.
This exhibition coincides with the launch of Renaldi's book Touching Strangers and includes thirty-five photographs from the series, curated by Ann Pallesen, director of Photographic Center Northwest, Seattle (where the exhibition will tour following its presentation at Aperture Gallery).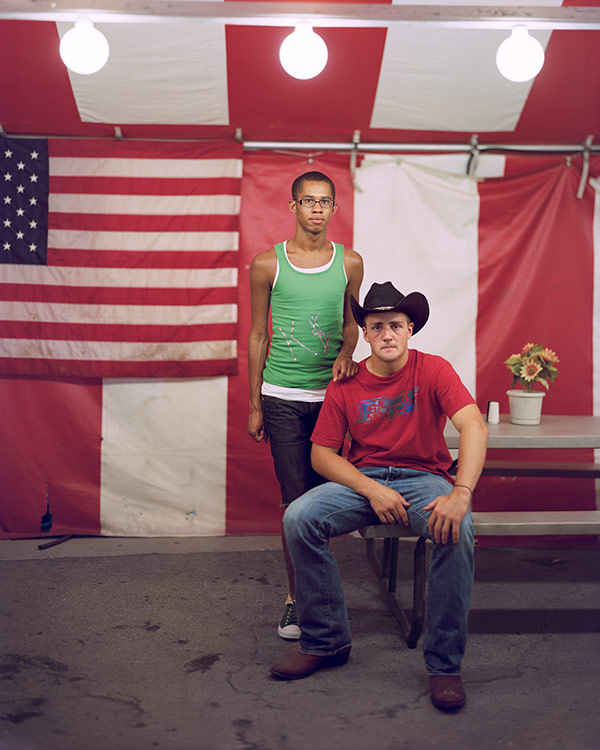 Richard Renaldi: Jeromy & Matthew, Columbus Ohio, 2011/2013
From Touching Strangers
50 x 60 archival pigment print
This LTI-Lightside's first exhibition with Richard though we've been working with him for years. We've processed his 8 x 10 color negative and black & white film from a multitude of projects going further back than even Fall River Boys. And, of course, we've made prints here and there along the way … it's always been a pleasure seeing Richard's projects evolve and we're flattered to have been invited to be an integral part of the working process of Touching Strangers.
 
About Richard Renaldi:
Richard Renaldi (born in Chicago, 1968) graduated from New York University with a BFA in photography in 1990. He has presented solo exhibitions both in the United States and abroad, including at Fotografins Hus, Stockholm; Robert Morat Galerie, Hamburg, Germany; and Yossi Milo Gallery, New York. Renaldi's work has also appeared in group exhibitions, including Strangers: The First ICP Triennial of Photography and Video at the International Center of Photography, New York (2003). Touching Strangers is Renaldi's third book, following Figure and Ground (Aperture, 2006), and Fall River Boys (2009).

Visit Richard's website here.
Tags: Aperture Foundation, Archival Pigment Printing (Inkjet), Exhibitions, Film Processing, Mounting, Richard Renaldi