The Effect of Motherhood
Elinor Carucci
Conde Nast Gallery
May 11 – June 26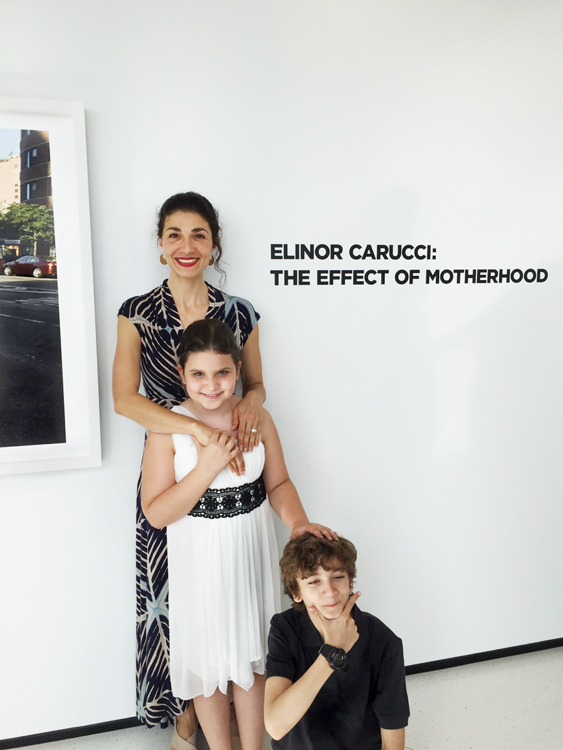 Elinor Carucci showing off The Effect(s) of (her) Motherhood, in real time ….
It wouldn't seem right to have an exhibition called The Effect of Motherhood without a bunch of kids running around being goofy … and Elinor Carucci's opening at the Conde Nast Gallery had a plenty of them present to enliven the event. Carucci's exhibition, the first solo artist show at the new Conde Nast Gallery on the 34th floor of One World Trade Center is heavy with content. Curated by Shawn Waldron, Conde Nast's Senior Director of Archives and Records, the majority of images were pulled from assignments Carucci completed for various Conde Nast publications documenting personal accounts of cancer, Alzheimer's and other trials of modern family life. Yet when viewed together (and in the bright shiny newness of the gallery) Carucci's sense of humanity and tenderness towards her subjects comes through to disarm the often brutal reality of those stories.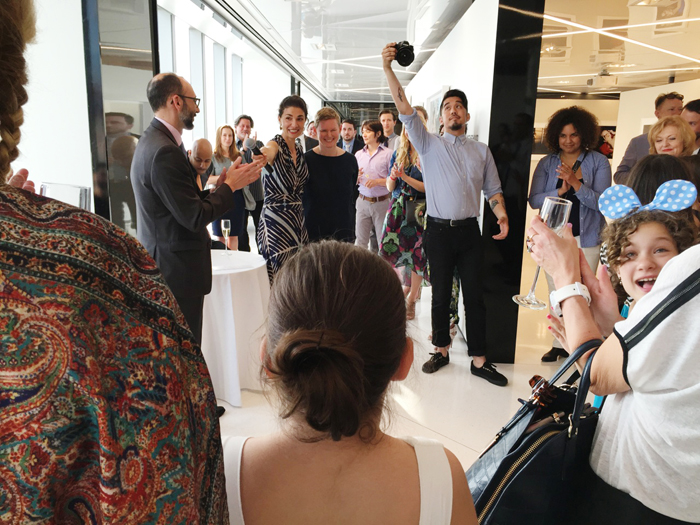 The scene at The Effect of Motherhood: Conde Nast is a media company, after all ….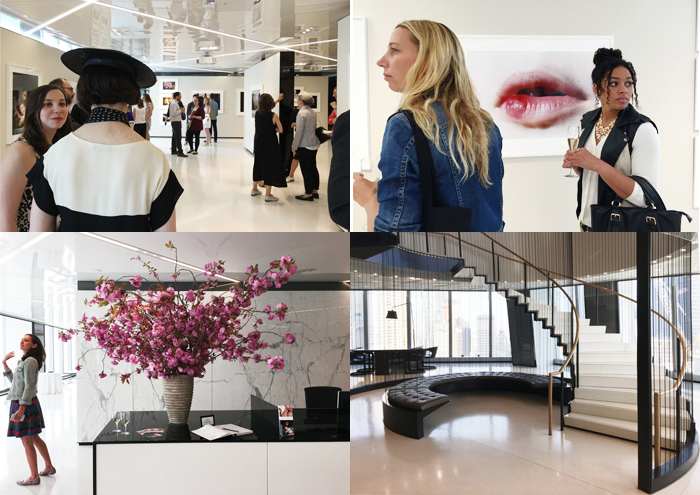 … and one with a pretty sophisticated sense of style, at that!
LTI/Lightside produced over 30 prints for this exhibition, our first with Carucci. To help facilitate the production, Elinor introduced us to Joshua Fisher, Brand Manager of The Mac Group. There are a number of iconic companies under the umbrella of The Mac Group these days: Tenba, Sekonic, Toyo-View to name a few … but the brand most relevant here is Ilford. Josh has been instrumental in sponsoring Elinor as an Ilford Master and also, fortunately for us, in supplying her with a seemingly endless run of Ilford Gold Fibre Silk paper, which, we printed the entire show on.


Elinor Carruci: The Effect of Motherhood … present and accounted for.
You can learn more about the Ilford Master program here. More about The Mac Group here. And more about Elinore Carucci here.
Tags: Archival Pigment Printing (Inkjet), Conde Nast Gallery, Elinor Carucci, Exhibitions