Darshan
Manjari Sharma
ClampArt Gallery
September 12 – October 12, 2013
LTI/Lightside is pleased to have provided the print production for Manjari Sharma's first solo exhibition, Darshan, in New York City.
This exhibition is the culmination of exhaustive research by Sharma and and the dedicated efforts of a large team of technicians and craftsmen assembled by her over the past two years. Presented at ClampArt in an elaborate installation complete with incense, lamps, and invocations; Darshan aims to mirror the experience of a Hindu temple and create an environment that calls out to the viewer's innate sense of spirituality.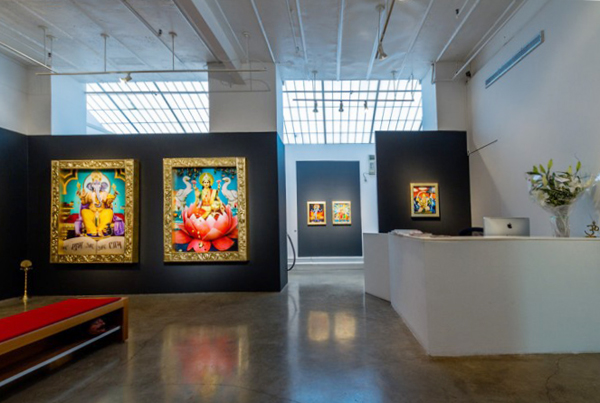 Manjari Sharma: Darshan, ClampArt Gallery, 2013
Photograph courtesy of Randhy Rodriguez
From the gallery press release:
"Darshan" is a Sanskrit word meaning "vision" or "view," and is most commonly used in the context of Hindu worship. It can also be translated as an "apparition" or a "glimpse." One may seek and receive the Darshan of a deity, and upon sight, that Darshan may invoke an immediate connection between that deity and the devotee. A Darshan can ultimately be described as an experience purposed on helping one focus and call out to his or her sense of spirituality.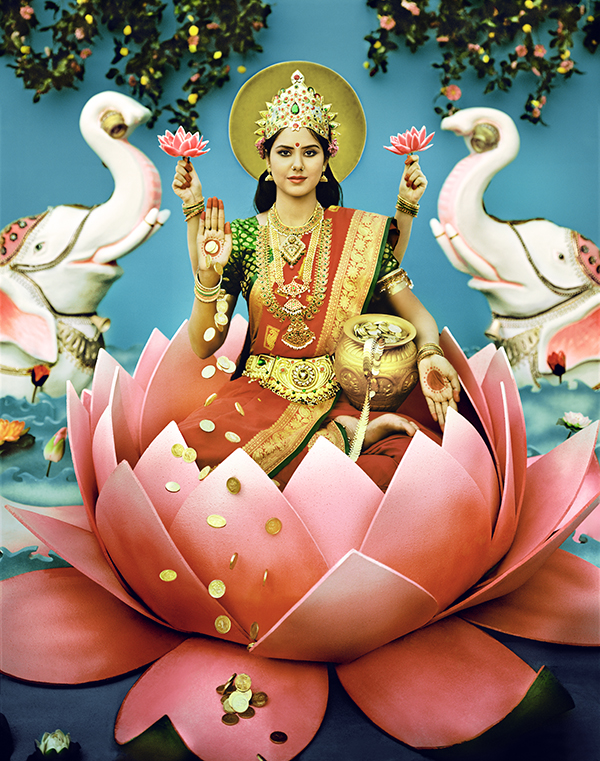 Manjari Sharma: Maa Laxmi, From Darshan, 2012
48 x 60 digital c-print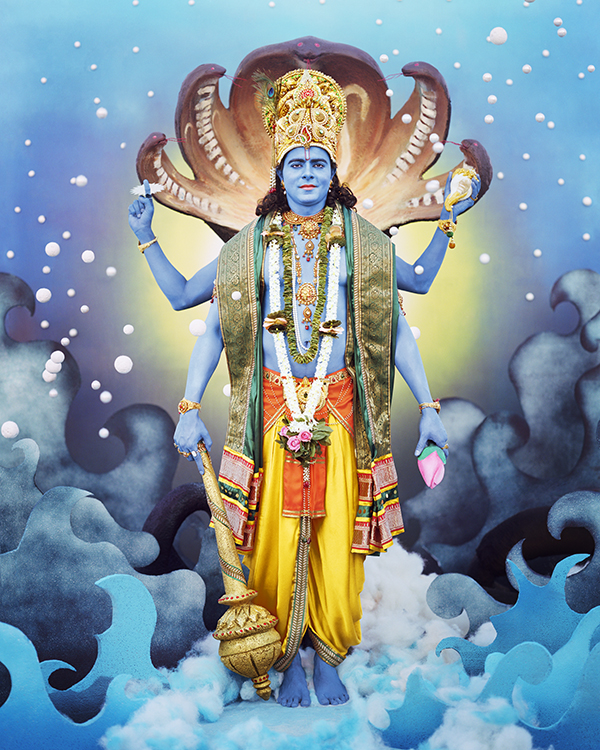 Manjari Sharma: Lord Vishnu, from Darshan, 2013
48 x 60 digital c-print
Tags: CLAMPART, Digital-C Printing, Exhibitions, Manjari Sharma