All Access: The Rock and Roll Photography of Ken Regan
Ken Regan
Morrison Hotel Gallery
Oct 20 – Nov 22, 2011
He's back … Ken Regan brings more of his early rock and roll imagery to the New York Soho Morrison Hotel on Thursday, October 20th. We only started working with Ken about six months ago when we printed his first Morrison Hotel exhibit, an all Bob Dylan show held in conjunction with the release of a limited edition folio of Regan's Dylan images.
Now Morrison is taking the opportunity to further it's offerings of Regan's work, something not lost on us as we handle original negatives of say, Elvis's return from the army or The Beatles on the tarmac at JFK …  and like the first exhibit, this one titled All Access, is timed to coincide with the release of a new book.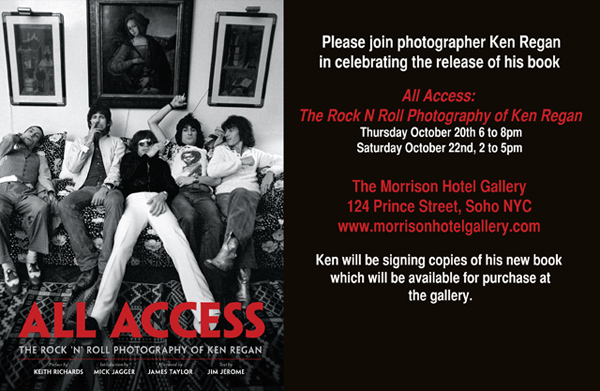 Tags: Archival Pigment Printing (Inkjet), B+W Silver Gelatin Printing, Exhibitions, Ken Regan, Morrison Hotel Gallery
As always, there are a ton of openings on any given Thursday evening in New York City … and we've spent the past few weeks simultaneously working our way through two exhibitions that open tomorrow night. Both were pretty straight-forward projects involving the usual mix of services: silver gelatin b+w, archival pigment printing, digital and conventional c-print, and some mounting and framing … the funny part (to us, anyway) was how worlds-apart the work felt .. or at least in this case, a half a world apart, literally.
And although these artists will likely never be exhibited side-by-side in the same gallery, this post might at least give you a sense of how weird it is for us to be surrounded by say, a still youngish Keith Richards making breakfast in 1975 next to a derelict band of CBeebies living under a bridge in the middle of China somewhere …
Cao Fei, meet Ken Regan …  Ken, Cao Fei.
Ken Regan
Morrison Hotel Gallery
May – June, 2011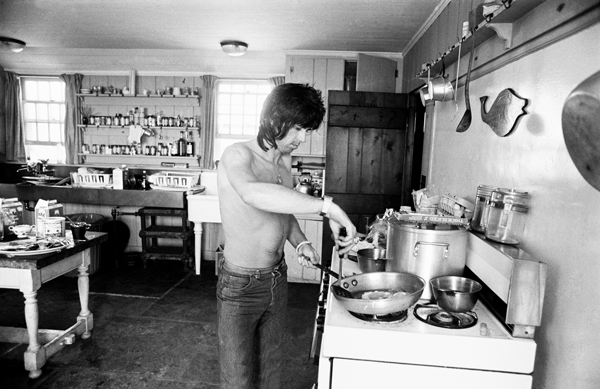 Ken Regan: Keith Richards Making Breakfast, Montauk, NY, 1975
30″ x 40″ archival pigment print
Playtime
Cao Fei
Lombard Freid Projects
May 19 – June 25, 2011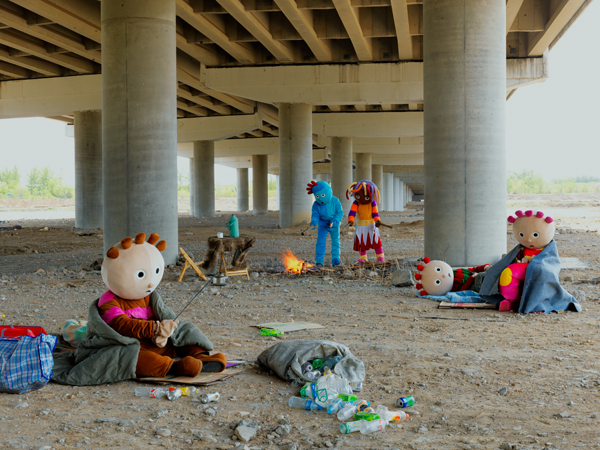 Cao Fei: After a Long Day (Post Garden, Eye-SPY Photo Series), 2011
60cm x 80cm digital c-print, dibond mount, maple frame
Tags: B+W Silver Gelatin Printing, Cao Fei, Digital-C Printing, Exhibitions, Framing, Ken Regan, Lombard-Freid Projects, Morrison Hotel Gallery, Mounting