Hole in the Curtain
Brea Souders
Bruce Silverstein Gallery
October 29 – December 23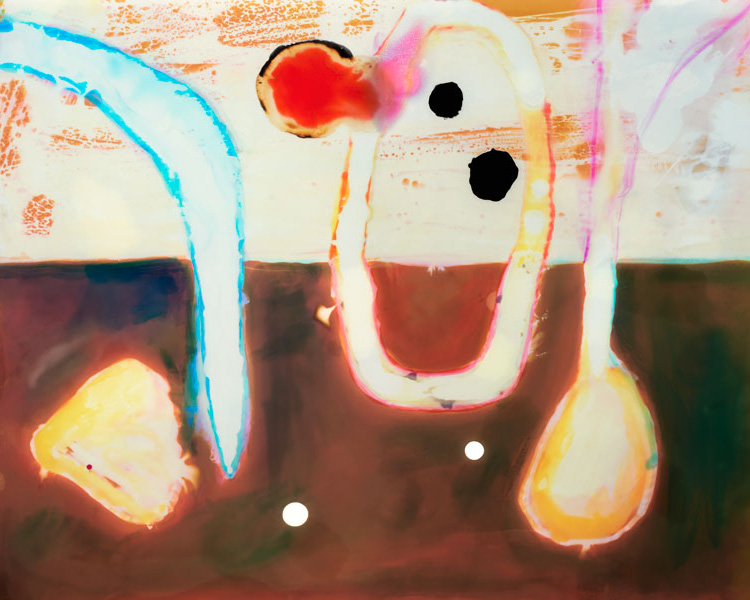 Brea Souders: Breaking Ground, 2015
16″ x 20″ archival inkjet print
From the Bruce Silverstein Gallery press release:
Hole in the Curtain, [is] the gallery's second solo show of new works by Brea Souders. The exhibition is comprised of portraits and abstract compositions that further Souders' interest in fragmented narratives, the inchoate versus the fully formed, and the uncontrollable nature of time.
Souders creates her latest works with bleach, photographic chemistry and watercolors using unexposed film emulsion as a substrate. Souders writes, "I approach the emulsion as a vulnerable skin, subject to constant transformation. I was drawn to work with it because of this changeable quality."  The bleach and chemistry rapidly degrade the film, and are thus a purposeful incubator of chance occurrences–fissures in emulsion, selective lightening, bored holes, color shifts, and breached borders.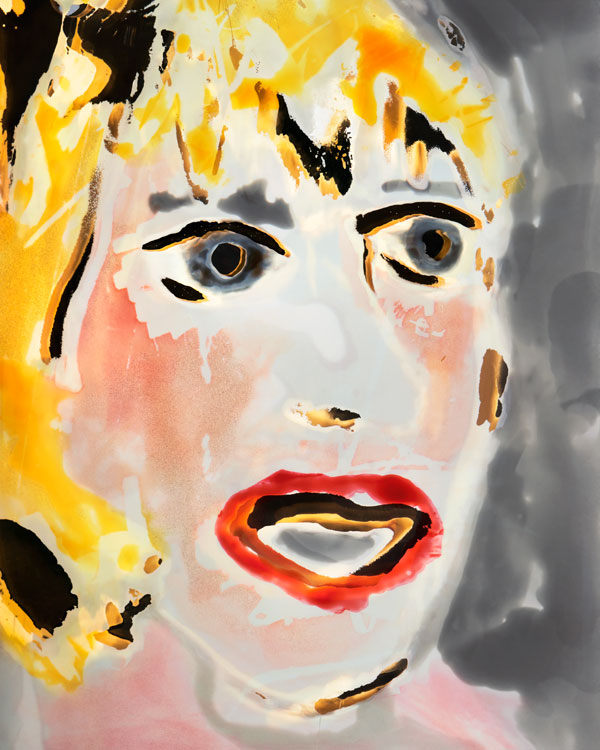 Brea Souders: Jane, 2015
30.4″ x 38″ archival inkjet print
While in process, Souders' works exist in a state of timed decline that serves as a metaphor for the nature of both our physical bodies and our memories of people and events. At a moment when artists are grappling with our surrender to a digital world, Souders turns her attention to a fundamental aspect of the human experience: how we connect as individuals. Souders' portraits demonstrate a humorously expressive quality, yet, as with her earlier work, a certain weight is felt in the dark spaces, the various rents in the emulsion that open up to what looks like a wide starry sky.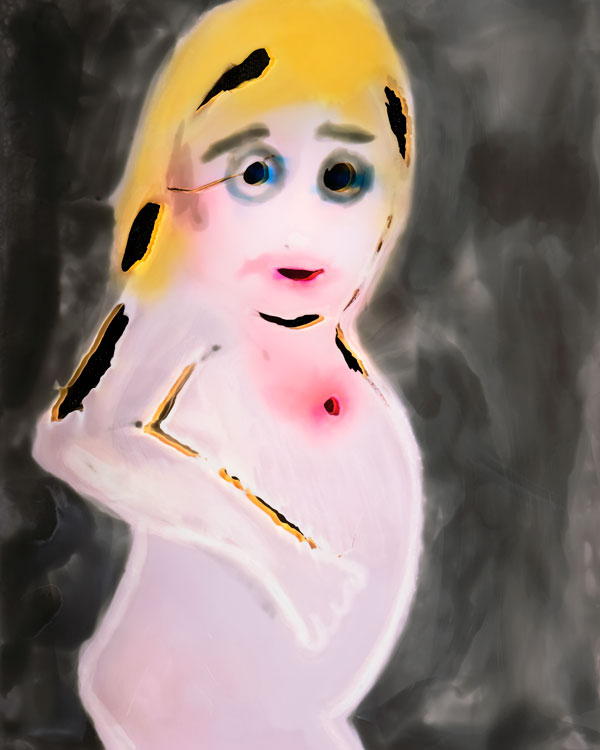 Brea Souders: Max, 2015
24 x 30 archival inkjet print
Our relationship with Brea Souders goes back her being awarded the 2011 WIP-LTI/Lightside Kodak Materials Grant.  Hole in the Curtain, however, is our first time working with her on a specific project. That we had only seven working days to complete sixteen of the pieces on exhibit at the Bruce Silverstein Gallery is a reflection of just how tight Souders' craft and intent is. The process of producing her final prints was specific, efficient and distinctly satisfying for us — we are quite pleased to have been given the opportunity to be a part of this exhibition.


Brea Souders: Hole in the Curtain
Bruce Silverstein Gallery
You can see more of Souders work on her own website here and on the Bruce Silverstein Gallery here.
Tags: Archival Pigment Printing (Inkjet), Brea Souders, Bruce Silverstein, Exhibitions