We helped out Canteen Magazine with a small exhibition a few weeks back .. took a while to pull the post together but here it is.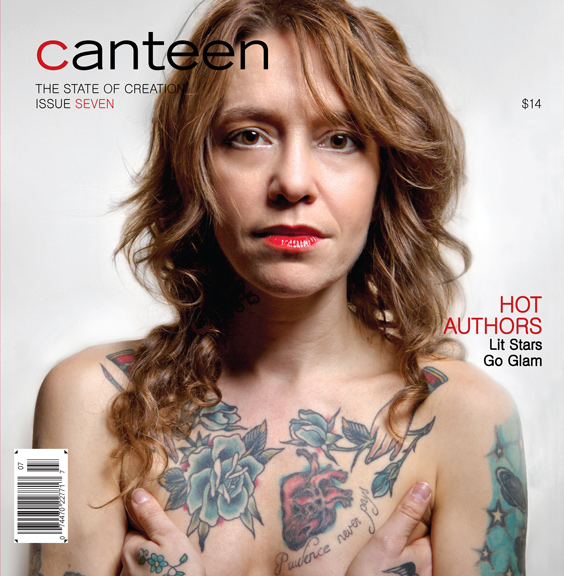 Canteen is literary magazine, all smartly focused on writers and writing and it's really good-looking, too. For their latest issue, they decided to push the good-looking part a bit more and created a feature around 16 "hot" authors … a deliberate tongue-in-cheek slap at the usual goo-goo eyed celebrity and fashion fixated media – the smart twist here (remember, they are a literary magazine) and the thing that made us want to get involved – was choosing 16 brilliant not-fashion, not-celebrity photographers at all. Instead, Canteen choose 16 "hot" fine art image makers and let them have a go at published portraiture. So now you can see how Cara Phillips, Tribble and Mancenido, or Brea Souders (coincidentally, our 2011 WIP-LTI/Lightside Kodak Materials Grant recipient), among 13 others, choose to fill the pages of a printed publication rather than say, already knowing in advance how Albert Watson or Annie Leibovitz would have …
Canteen also knows how to throw a good party: for the issue launch they combined a great exhibition, a smart panel discussion, an open bar and two loud bands!
Here's a few pic's from the opening night, courtesy of the fantastic Liz Clayman and 3rd Ward: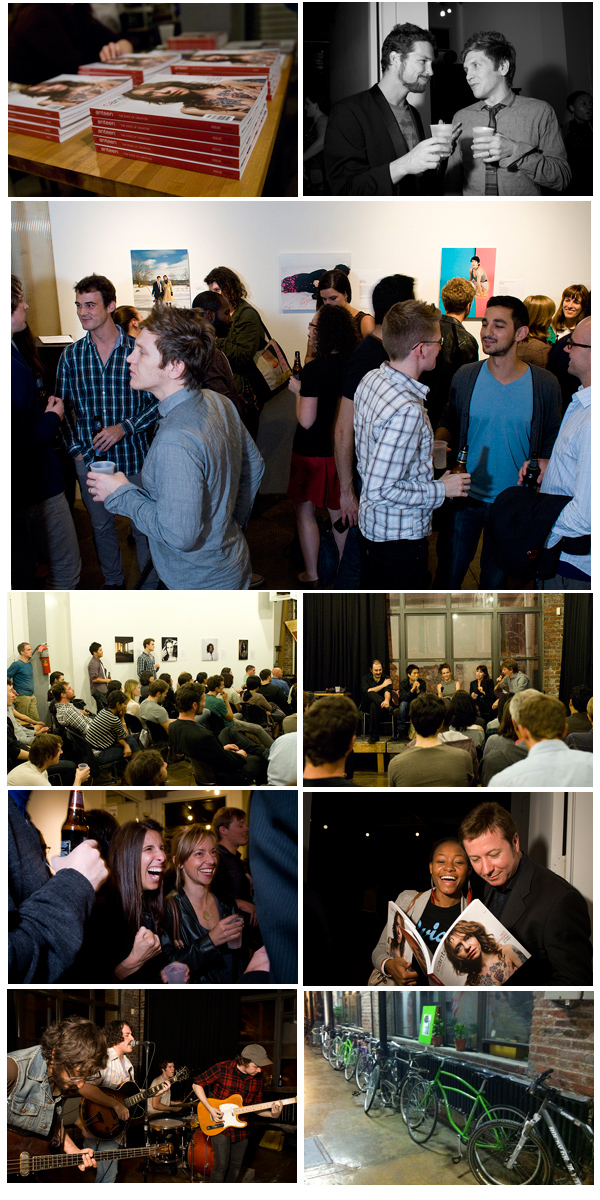 For more images from the event, please click here.
Tags: 3rd Ward, Archival Pigment Printing (Inkjet), Canteen Magazine, Exhibitions, Liz Clayman, Mounting