CYBERNOIR
Dave Krugman
Sony Square NYC
April 12 – May 22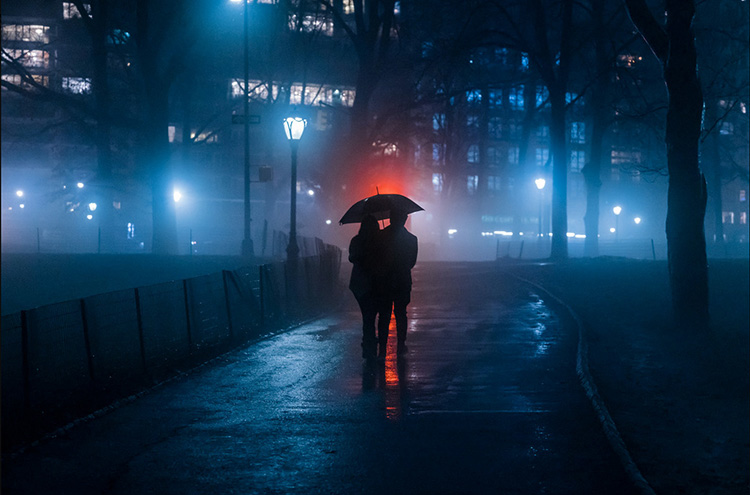 Dave Krugman: Love is a Color from CYBERNOIR at Sony Square NYC
20 x 30 archival pigment print on Moab Slickrock Metallic Pearl 260gsm paper
Dave Krugman brought his widely followed brand of imaging (286k followers on Instagram!!!) to Sony Square NYC last month for his first solo exhibition of photographs. Krugman is no stranger to Sony, he's an active Sony Alpha Imaging Collective member and shot every image presented with Sony Alpha cameras.
Not just a photographer, Dave presents himself as a Social Media Consultant to his varied and prestigious clients that range from Jaguar & Prada to Ducatti and the Hawaii Tourism board. So as expected for someone who professes on his website: "I build and foster social communities" — his opening was anything but a standard affair.

Dave Krugman: opening night of CYBERNOIR
Sony Square NYC
Sony Square NYC stepped up with a number of features not normally seen together at a photography opening including camera & equipment demonstrations, a wacky sound cloud listening station, two digital photo booths, an excellent DJ plus delicious food and a well stocked open bar! The effect was as close to a futuristic photo-carnival atmosphere as one could imagine complete with a massive projection of video capture from Dave's Sony Alpha cameras!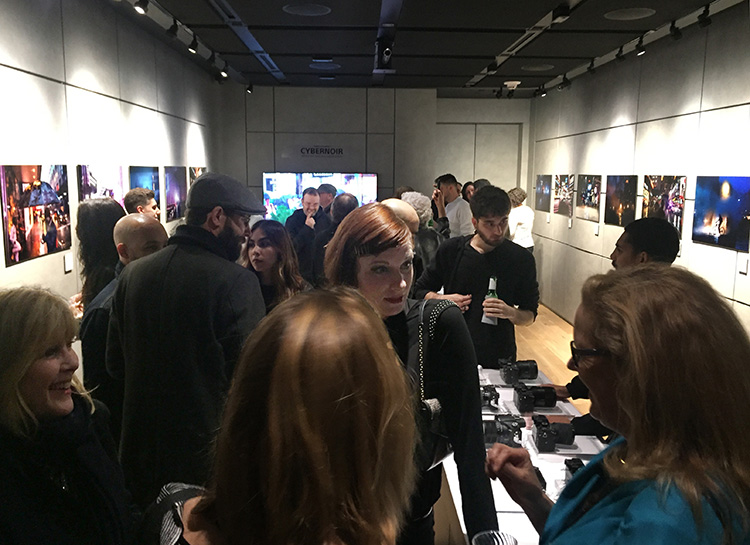 Dave Krugman: opening night of CYBERNOIR
Sony Square NYC
That said the rooms seemed to be packed with friends & family and one of the highlights of the evening was witnessing Krugman deliver as touching and heartfelt speech as any we've ever heard at an opening — thus nicely cementing his "builder of communities" moniker in the most personal of ways.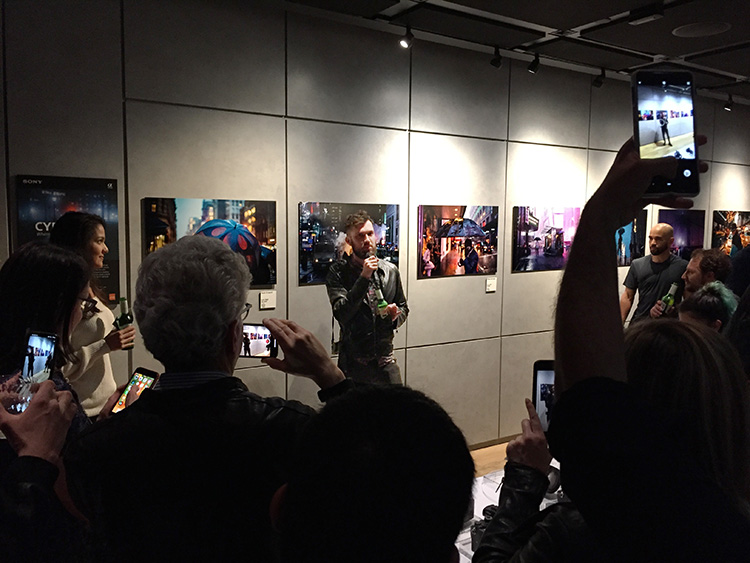 Dave Krugman giving thanks at his CYBERNOIR opening at Sony Square NYC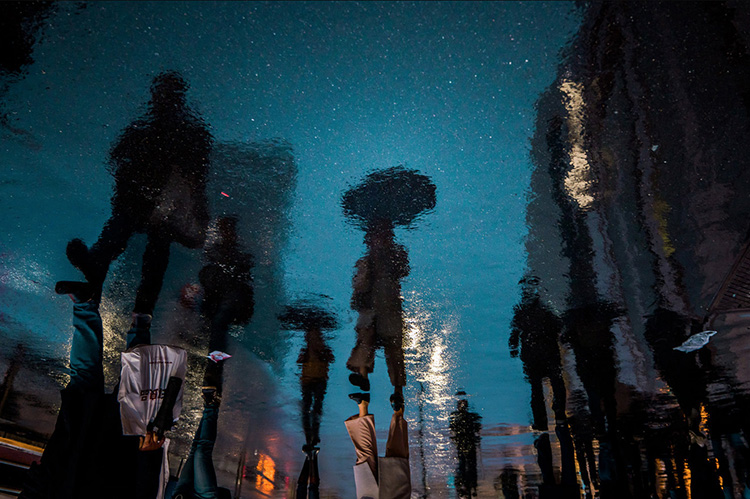 Dave Krugman: Water World from CYBERNOIR at Sony Square NYC
20 x 30 archival pigment print on Moab Slickrock Metallic Pearl 260gsm paper
This is our first exhibition with Dave Krugman and our first using Moab's Slick Rock Metallic Pearl paper as well. Dave is sponsored by Moab and we give them great thanks for their generosity and support of this project.
See more of Dave's work on his website here and, of course, don't hesitate to follow him down the rabbit hole of links available at @dave.krugman on Instagram …
Tags: Archival Pigment Printing (Inkjet), Dave Krugman, Exhibitions, Moab Paper, Sony Square NYC