Parallax
Fabiola Menchelli
PROXYCO Gallery
Apr 26 – July 15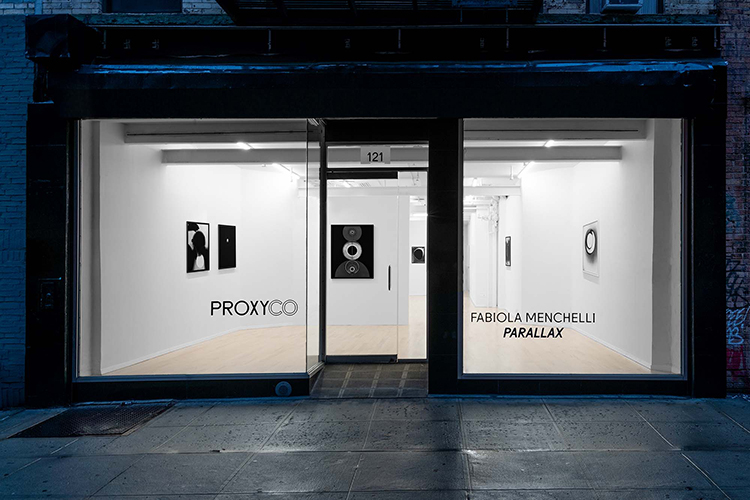 Fabiola Menchelli: Parallax, PROXYCO Gallery
Quick note: this exhibition came to us quite out of the blue just one week before the opening date due to all the original works being lost in transit from Mexico City. We thank the utterly gracious Fabiola Menchelli and the uber-professional team at PROXYCO for the opportunity to participate – and for their unwavering positivity, which, contributed to an outstanding experience while working under extreme circumstances. Despite the adversity surrounding this show, everyone won in the end (!)
From the PROXYCO Gallery press release:
ProxyCo gallery is pleased to present Parallax, the first individual exhibition in New York City for the Mexico City-based artist Fabiola Menchelli.
In optics and astronomy, parallax describes a shift in the apparent position of an object, which depends on the embodied experience from which the object is observed. The cameraless images in this body of work begin in the darkroom, as light touches the surface of photosensitive paper and trace the contours of a physical object. Harnessing volatile techniques like multiple exposures and solarizations, Menchelli then constructs a macrocosmic image from layers upon layers of microcosmic experimentation. The scale of the resulting image is amplified, further exaggerating the figurative and literal distance between the object and its representation, the image becomes autonomous simultaneously pushing and pulling our own sense of perception.
Through an elegant balancing of sense and reason, touch, and recognition, Menchelli presents us with interior and exterior horizons of remarkable depth. The artworks in the exhibition arrive as an intimate reflection: an image looking back at us, touching us, facing us with immensity.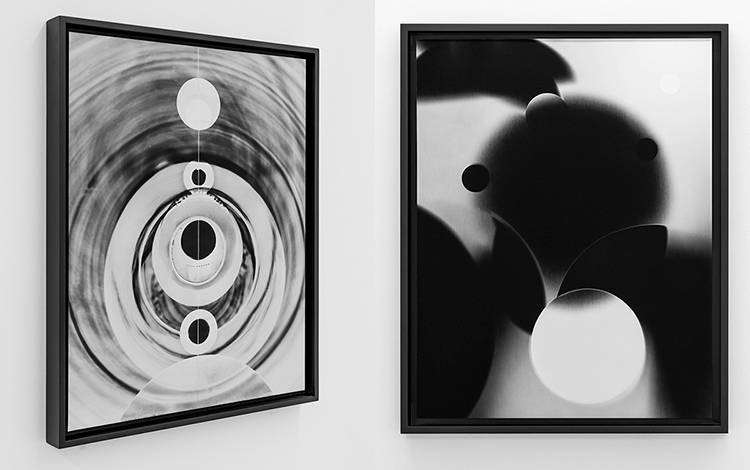 Fabiolo Menchelli: from Parallax st PROXYCO Gallery
L: Jiku 23″ x 28″ archival pigment print
R: Yoru 27 x 34″ archival pigment print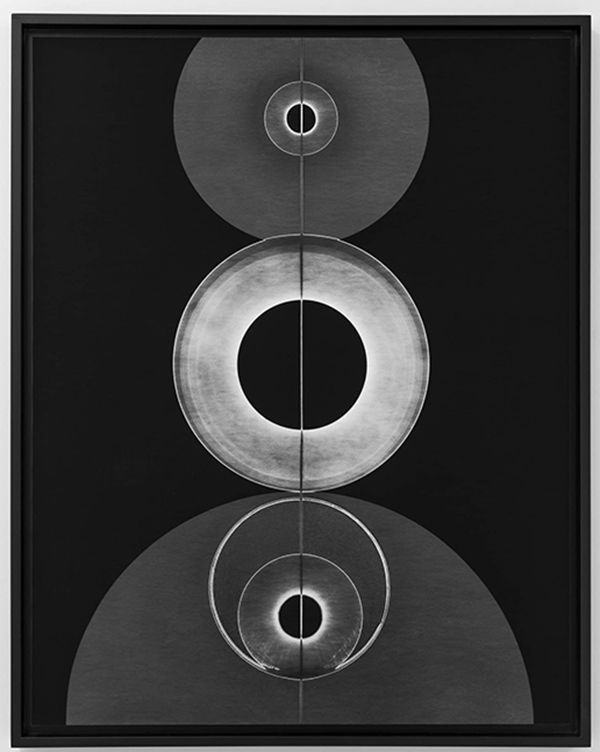 Fabiola Menchelli: Solar, from Parallax st PROXYCO Gallery
35″ x 44″ archival pigment print
For more on Parallax at PROXYCO click here
For more on Fabiola Menchelli click here
Tags: Archival Pigment Printing (Inkjet), Exhibitions, Fabiola Menchelli, PROXYCO Gallery