Into the Loving Nowhere (1989 till now)
Bill Jacobson
Julie Saul Gallery
Oct 20 – Dec 10, 2011
Bill Jacobson is opening an exhibition at Julie Saul this Thursday (10/20/11). But this is not an ordinary new project opening, (which, by the way, would be more than good enough to mention here). This exhibition,  Into the Loving Nowhere (1989 'till now) as the title implies, chronicles some seven key movements in Jacobson's career over the past 22  years.
It's also worth re-mentioning that you'll get to experience this intimate arc of Bill's creative process at Julie Saul's gallery. Bill and Julie have been at this together for all of those 22 years and Into the Loving Nowhere is proof of the depth of their collaboration.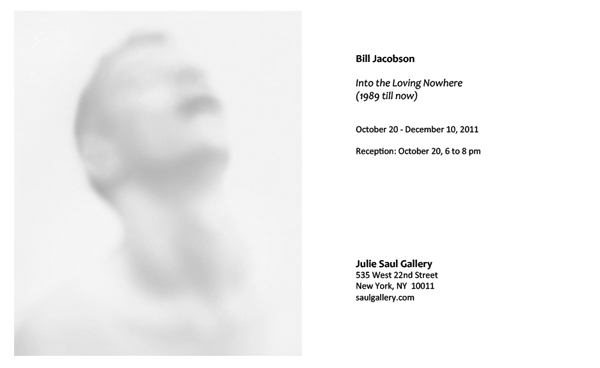 LTI-Lightside goes back a number of years with Bill … and we've had our hand in on various projects along the way with film processing, some printing, digital services, etc. I'm not sure if any of the work that we've helped him with specifically appears in this show … but that's not the point. The point is, that without even having seen the show myself (yet), I'm certain you should find a quiet day and go see the work too.
Tags: Bill Jacobson, Conventional C-Printing, Film Processing, Julie Saul