Seizing Beauty: A dialogue between the photographs of Paulette Tavormina and Old Master still lives
Paulette Tavormina
Colnaghi Gallery
May 23 – June 23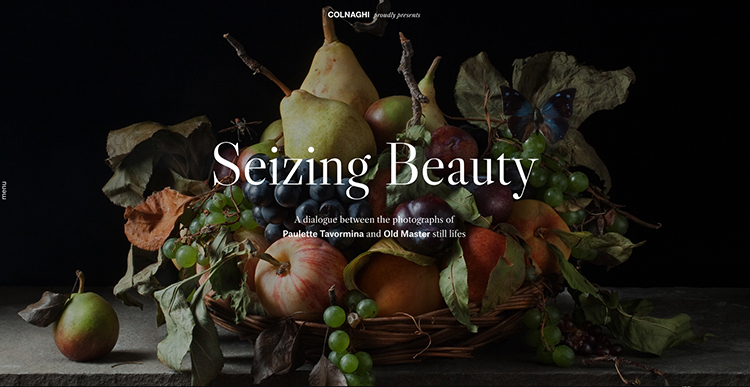 Paulette Tavormina: Seizing Beauty, Colnaghi Gallery, 2017
Paulette's statement:
Beyond the beauty, I want the viewer to see as I see, to feel as I feel when a leaf balances just-so, pointing the eye to the next little narrative that is part of the larger work. This beauty around us is fleeting, and yet can be forever embedded in a perfect moment that is a photograph.
Creating these heartfelt vignettes allows me an avenue to explore the intimate instances of my life, to tell stories of love and loss, of joy and sorrow, all while feeling grateful for the rich abundance of life, then seizing and sharing that beauty. It is a dream come true to be exhibiting at Colnaghi with its rich and revered history. It's truly an honor to have my photographs featured alongside selections from the gallery's quintessential Old Master paintings.
This show is the culmination of shared passion and immense dedication; a uniquely collaborative experience in which I was fortunate and grateful to work closely with the curators and their associates whose collective vision is reflected in this exhibition.
Featured are photographs from several of my series over the last eight years including newer images such as the Orchard Pears, 2016 and Zebra Finches and Tulips, 2017. I had always hoped my photographs would affect someone as deeply as the Old Master paintings have affected me. To have the works in conversation is the realization of my greatest artistic aspiration.
Art is a continuum; the past and present are timeless, woven together with gossamer threads. When captured in a photograph or a painting, still life gives immortality to a single moment in all its beauty and fragility.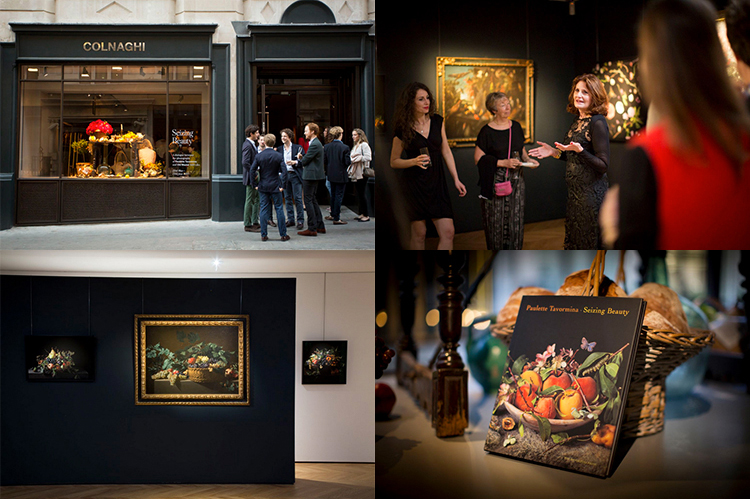 Paulette Tavormina: Seizing Beauty, Colnaghi Gallery, 2017
LTI-Lightside produced over 20 pieces for Seizing Beauty ranging in size from 16 x 20 to 40 x 50. We've been working with Paulette since 2009 and much of that can be seen by clicking here to access our online Project Archive. Her work has been exhibited around the world from New York to Los Angeles, London, Paris, Moscow and beyond. To learn more about Paulette's work, please visit her website here.
Tags: Archival Pigment Printing (Inkjet), Colnaghi, digital imaging, Exhibitions, Paulette Tavormina