Salvation: The Holy Land
Andres Serrano
Hatje Cantz Verlag publishers
Fall 2016
Hardcover, 225 pages, 214 image plates


Andreas Serrano: Salvation. The Holy Land, Fall 2016
Hardcover, 225 pages, 214 image plates
Tags: Andres Serrano, Imaging, Scanning
Torture
Andres Serrano
Galerie Nathalie Obadia /
Bourg-Tibourg, Paris


November 10 – December 30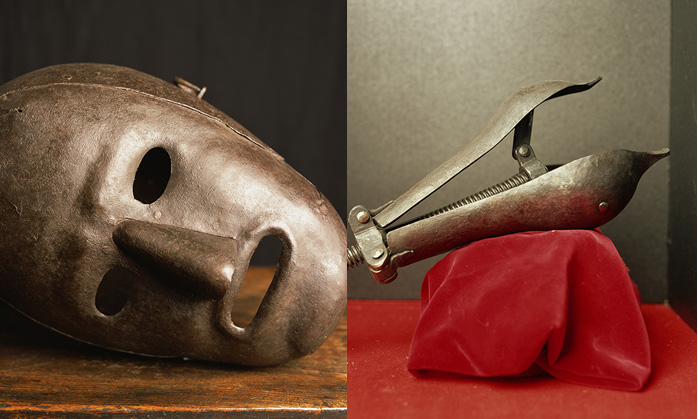 Andres Serrano: from Torture, Galerie Nathalie Obadia, 2016
L: Fool's Mask IV – Hever Castle England, 2015
R: The Pear – Inquisition Museum Carcassonne, 2015
50 x 60 archival pigment prints
From www.a-political.org
In 2005, The New York Times Magazine asked Andres Serrano to produce images of torture for the cover page and lead article What We Don't Talk About When We Talk About Torture by Joseph Lelyveld. Ten years on, in 2015, Andres Serrano returned to the subject, collaborating with a/political on his most ambitious project to date. Over the course of the year, Serrano gained access to a number of restricted sites and individuals. The photographs developed as a cabinet of curiosity, following the evolution of punitive and coercive techniques into its modern day manifestation. 
Click here for more from a-political.org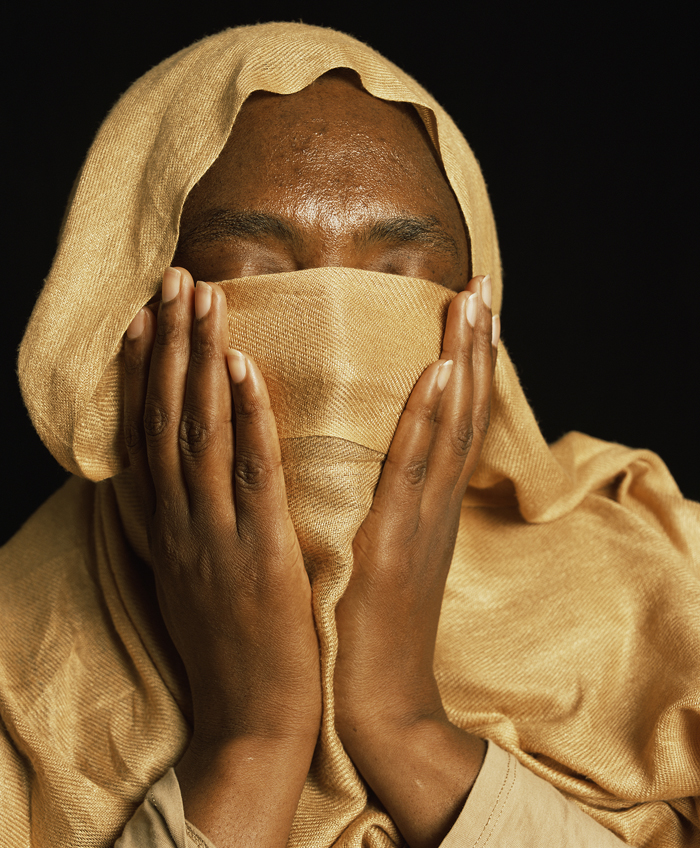 Andres Serrano: Fatima, from Torture at Galerie Nathalie Obadia, 2016
50 x 60 archival pigment print
This is LTI/Lightside's first exhibition with Andres Serrano — we recently completed the file prep on over 200 images for his Hatji Cantz publication Salvation. The Holy Land, a visual survey of contemporary Israel intended to penetrate beyond the prevailing politicized sound bites and media driven images of our present day.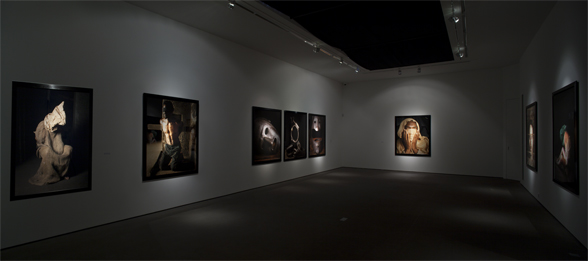 Andres Serrano: Torture (installation view) Galerie Nathalie Obadia, 2016
Click here to see more from Serrano's Torture exhibition at Galerie Nathalie Obadia.
Tags: Andres Serrano, Archival Pigment Printing (Inkjet), Exhibitions