Expressions of Life
Ruth Orkin
Fotografiska NY
Sept 2 – Dec 5
From the Fotografiska website:
Expressions of Life is an emotional, inspiring, and romantic chronicle of the pioneering photographer and filmmaker Ruth Orkin. Featuring landmark photographs from her work across Hollywood, New York City, Israel and Italy, the exhibition celebrates the Orkin's centennial, and showcases her as a master of intimacy, warmth, and boldness behind the camera.
From photographs of her monumental cross country bicycle trip at age 17 and behind-the-scenes of MGM Studios as the first "messenger girl" in 1941, to European adventures and spontaneous, cinematic New York City moments – Expressions of Life spotlights some of her most renowned photographs: American Girl in Italy (1951), Bernstein in Green Room, Carnegie Hall, NYC, (1950), and Einstein at Princeton luncheon, NJ (1953), among others.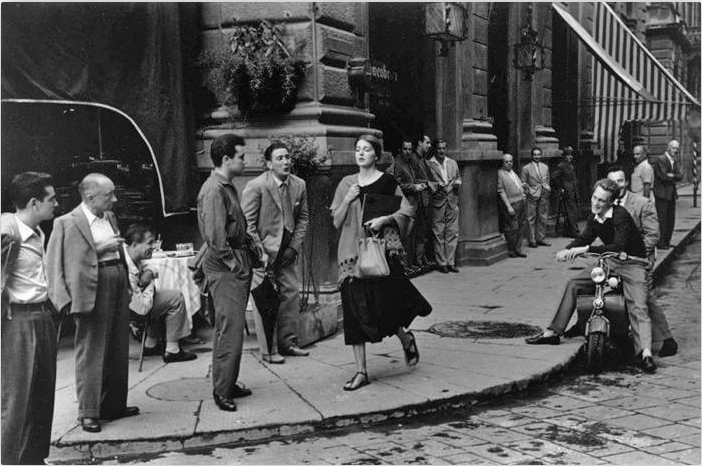 Ruth Orkin: An American Girl in Italy, 1951
We've been working directly with Mary Engel, the director of the Ruth Orkin Photo Archive (and Ruth's daughter!) for the past year. LTI-Lightside contributed a number of silver gelatin prints printed directly from Ruth's original negatives as well as hi-resolution scans for wall installations in the exhibition space.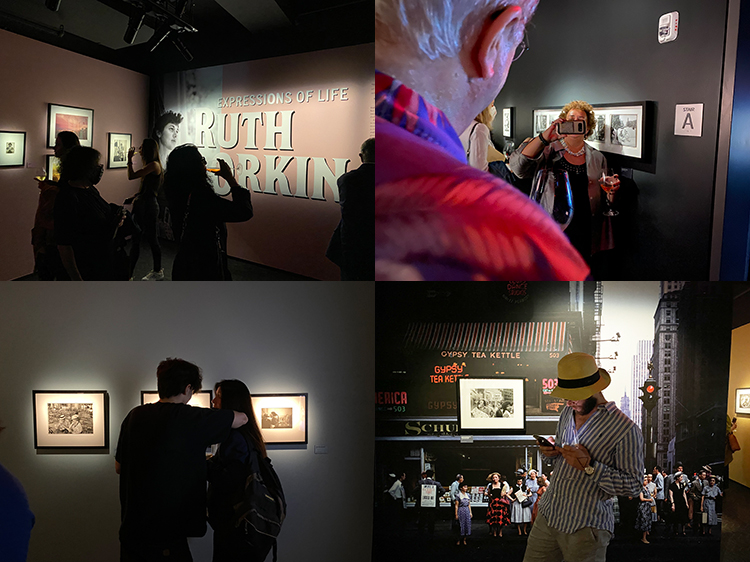 Ruth Orkin: Expressions of Life opening reception at Fotografiska NY, Sept 2021
For more on Expressions of Life at Fotografiska NY click here
For more on Ruth Orkin and Mary Engel's photo archive click here.
Lastly: for information on Mary Engel's American Photography Archive Group click here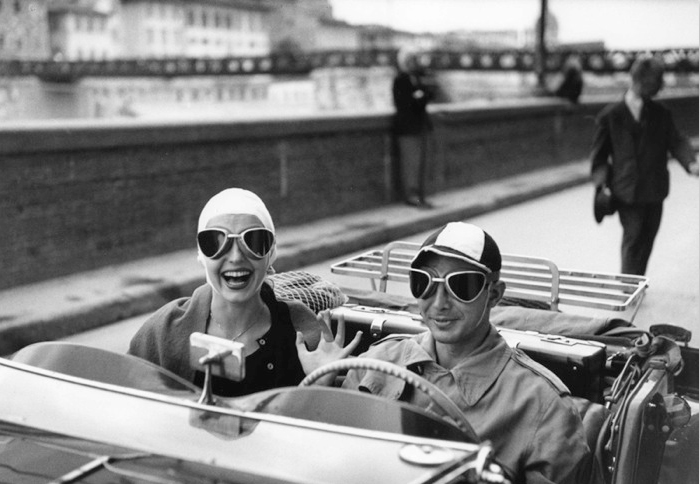 Ruth Orkin: Couple in MG, Florence, 1951
Tags: B+W Silver Gelatin Printing, Exhibitions, Fotografiska New York, Ruth Orkin, Scanning