La Town
Cao Fei
Lombard Freid Projects
September 10 – October 25
Cao Fei returns for her fifth exhibition at Lombard Freid Projects — this time premiering the 43 minute film, La Town. Projected onto a 9′ x 15′ screen, which dominates the main space of the gallery, La Town drags the viewer on a journey through fantastically film-noir stylized version of contemporary China gone very, very wrong.

Cao Fei: La Town, 2014
9′ x 15′ projection screen / Lombard Freid Projects
In Cao Fei's words:
At a place called the Night Museum", open only after dusk, various artifacts about "darkness" are on display. There is the American horror film: "30 days of Night", Chinese artist Chu Yun's installation "Constellation" and surprisingly, there is even an iPad app game for "The Godfather". The current exhibition is about La Town.
Everyone has heard the myth of La Town. The story first appeared in Europe but after traveling through a space-time wormhole, reappeared in Asia and Southeast Asia. It was last seen near the ocean bordering the Eurasian tectonic plate, vanishing in its midst as if a mirage.
La Town, struck by unknown disaster – where without sunlight, time froze. Polar night was all encompassing so the few instances of white nights have been momentously recorded in the town's history. Yet, through the drifting of time and space, various countries have rewritten La Town's history — and details have been neglected. Now, the story of the small towns past — love affairs, politics, life, demons and disasters — have all been sealed beneath the museums vitrines, the historical "specimens" becoming an authoritative but limited interpretation of this town's history.
The exhibition continues in the back room with five large dibond mounted digital-c print still images from the film (this is our part!).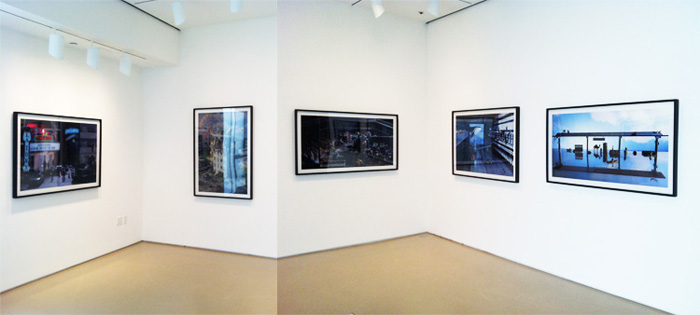 Cao Fei: La Town
Digital-c print, dibond
This is our third exhibition with Cao Fei at Lombard Freid Projects — her previous show Playtime can be seen here.
Tags: Cao Fei, Digital-C Printing, Exhibitions, Lombard-Freid Projects, Mounting
As always, there are a ton of openings on any given Thursday evening in New York City … and we've spent the past few weeks simultaneously working our way through two exhibitions that open tomorrow night. Both were pretty straight-forward projects involving the usual mix of services: silver gelatin b+w, archival pigment printing, digital and conventional c-print, and some mounting and framing … the funny part (to us, anyway) was how worlds-apart the work felt .. or at least in this case, a half a world apart, literally.
And although these artists will likely never be exhibited side-by-side in the same gallery, this post might at least give you a sense of how weird it is for us to be surrounded by say, a still youngish Keith Richards making breakfast in 1975 next to a derelict band of CBeebies living under a bridge in the middle of China somewhere …
Cao Fei, meet Ken Regan …  Ken, Cao Fei.
Ken Regan
Morrison Hotel Gallery
May – June, 2011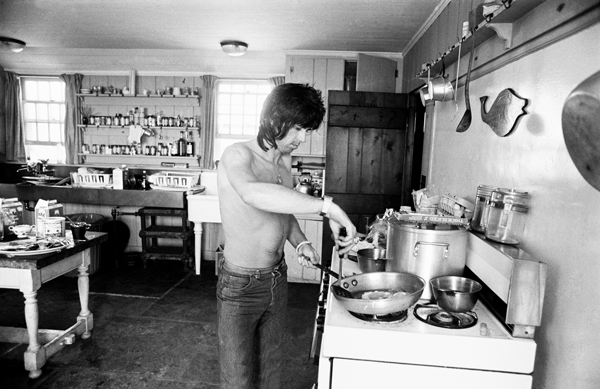 Ken Regan: Keith Richards Making Breakfast, Montauk, NY, 1975
30″ x 40″ archival pigment print
Playtime
Cao Fei
Lombard Freid Projects
May 19 – June 25, 2011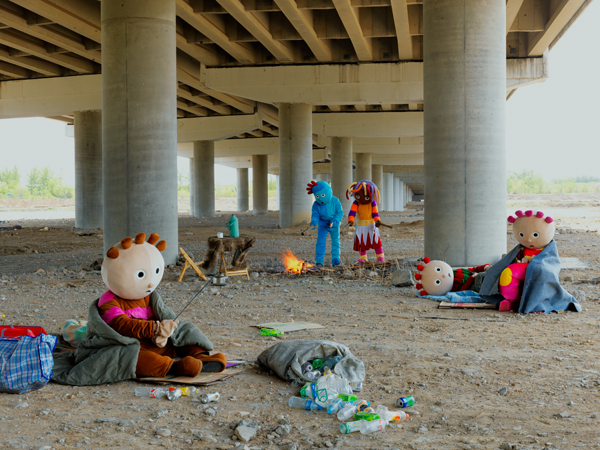 Cao Fei: After a Long Day (Post Garden, Eye-SPY Photo Series), 2011
60cm x 80cm digital c-print, dibond mount, maple frame
Tags: B+W Silver Gelatin Printing, Cao Fei, Digital-C Printing, Exhibitions, Framing, Ken Regan, Lombard-Freid Projects, Morrison Hotel Gallery, Mounting