Correspondance New-Yorkaise 2017
Raymond Depardon
Libéacion and French Institute Alliance Française (FIAF)


May 12–July 1, 2017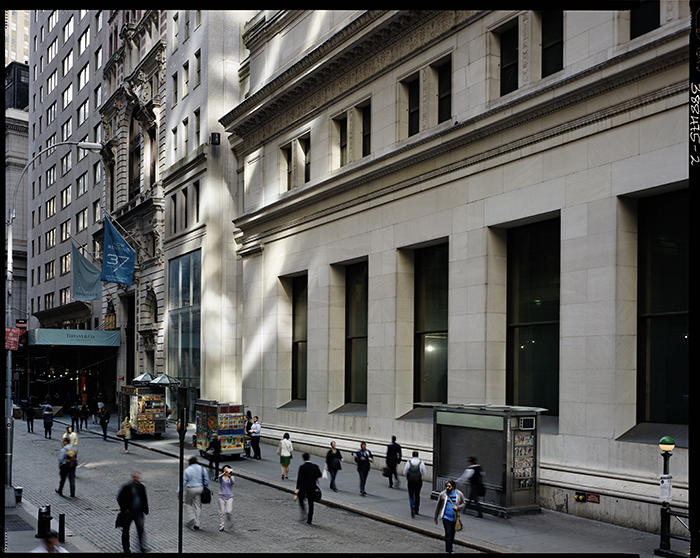 Raymond Depardon for Libération and FIAF, 2017
40 x 50 archival pigment print
From the FIAF Press Release:
Raymond Depardon revisits his landmark Correspondance New-Yorkaise in a special new commission for the FIAF Gallery.
New photos taken daily from May 1-11, 2017 will be displayed alongside his 1981 series, creating a unique portrait of the city across decades.
In 1981, Raymond Depardon's La correspondance New-Yorkaise was published in the Libération newspaper in France. Composed of humorous, observational, photographic notes—and no topical news—the newspaper dedicated a full page to this correspondence every day for a month. It was a pivotal moment both in French photography and in Depardon's career. La correspondance New-Yorkaise marked a turn toward the "new journalism" of the era, which fed on daily life and featured first-person, subjective writing.
36 years later, this major French photographer and filmmaker takes a new look at New York, continuing his rare portrait of one city's unexpected spaces. This exhibition takes place during the cycle of events celebrating 70 years of the Magnum Photos agency.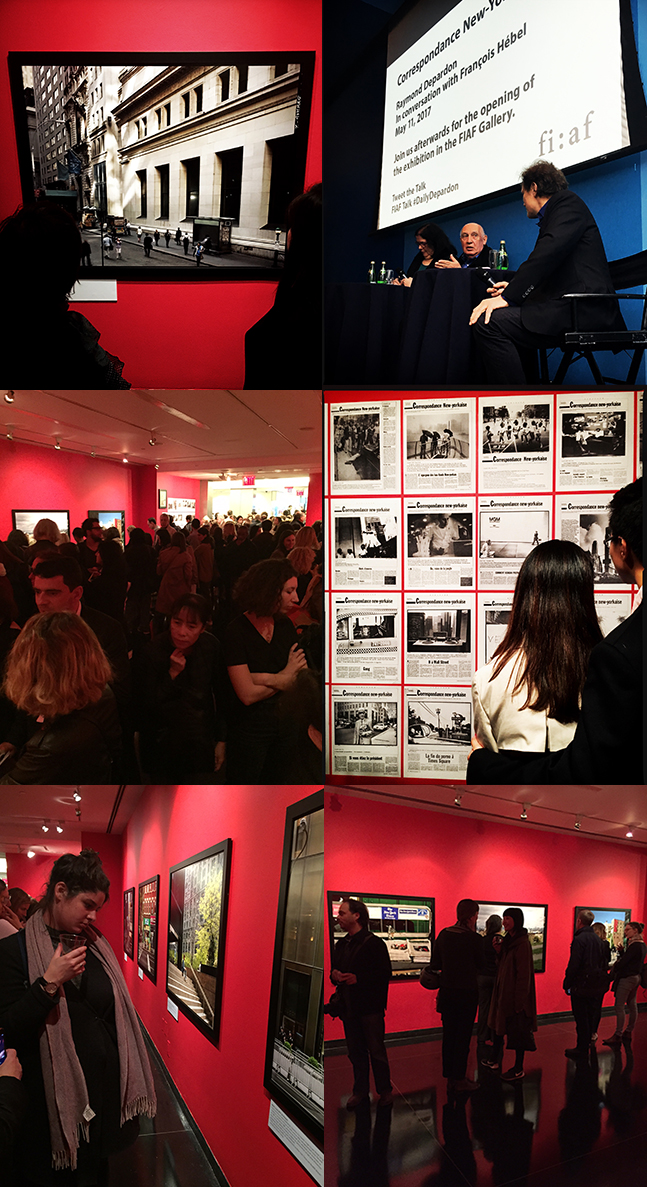 Raymond Depardon at FIAF, 2017
Earlier this Spring, our good friends at Picto introduced us to Raymond Depardon thereby offering a unique opportunity to participate in his iconic Correspondance New-Yorkaise 2017 project, now spanning some 30 + years since it's inception.
Now, it's not as if the expedited processing of Raymond's 8 x 10 negatives each morning and the subsequent scanning of selections and final file prep for Libéracion for seven days straight wasn't enough — but before we knew it (and who knows really (?) maybe it was the language barrier) we found ourselves producing a full blown exhibition of 40 x 50 archival pigment prints for the
French Institute Alliance Française as well!

Bravo Raymond (!) it seems, is about all that's left to say  …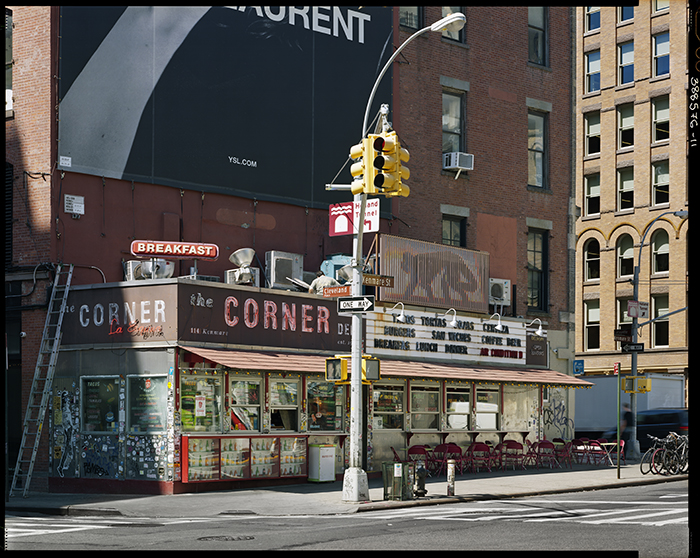 Raymond Depardon for Libération and FIAF, 2017
40 x 50 archival pigment print
Tags: Archival Pigment Printing (Inkjet), Editorial, Exhibitions, Film Processing, Imaging, Picto, Raymond Depardon, Scanning