The Domestic Kingdom: and Terror and Beauty
Tina Barney
W Magazine
Volume Two 2018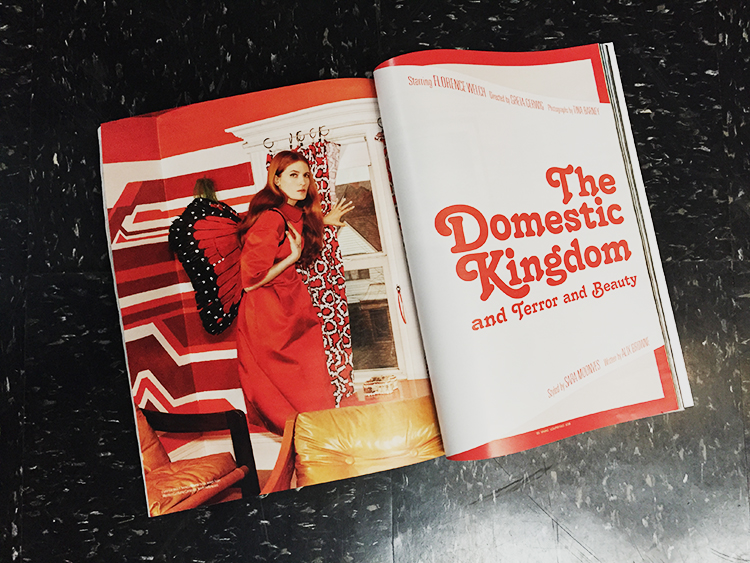 Tina Barney: W Magazine: The Domestic Kingdom … Volume Two, 2018
Tags: Editorial, Film Processing, Retouching, Scanning, Tina Barney
Vast: Sea Salt Sand Sky
Joni Sternback
Harn Museum of Art
November 21 – April 22, 2018

Joni Sternbach: Harn Museum of Art
From the Harn Museum press release:
VAST: Sea Salt Sand Sky features over seventy photographs by acclaimed New York artist Joni Sternbach. They picture the sublime vastness of ocean, sky and desert captured on film, and produced as cyanotype, platinum/palladium, gelatin silver or pigment prints and video. VAST also includes Sternbach's most celebrated series, Surfland, a mesmerizing array of surfer portraits (some of noted surfers) made on beaches around the world in the 19th century wet plate collodion process. Applying almost every photographic form there is, the artist uses a variety of matrices (glass, film, video), camera sizes (the largest, a 16×20" view camera) and lenses (including a 1840s Petzval Portrait lens) to create exquisitely detailed imagery. "I have pursued historic mediums," says Sternbach, "as a way to have a conversation with history, and play with photography."

The word "vast" references the subject and scale of Sternbach's prints, and the reverie she finds there. Her expansive vistas include history (marking the passage of time and change) and the contemporary sublime (terrifying and awesome in the earth's beauty and power). Her surfer portraits shift this inward meditation outward to where surfer's bodies and boards master the ocean's edge, finding euphoria there.
The exhibition is curated by Carol McCusker, PhD, Curator of Photography.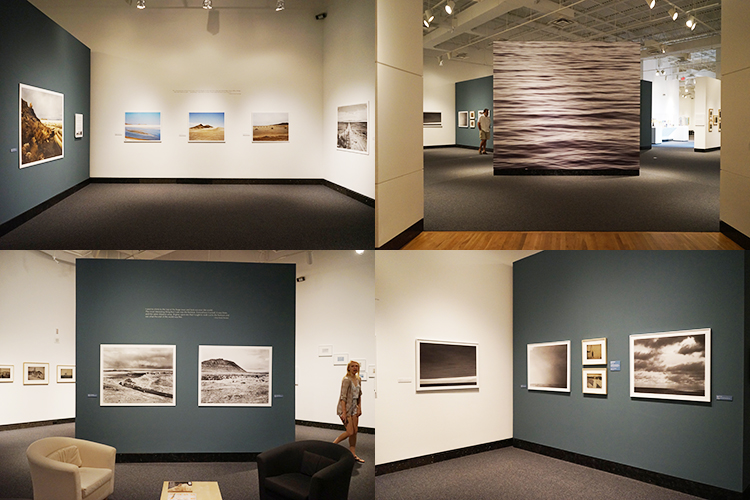 Joni Sternbach: install views at the Harn Museum of Art

LTI-Lightside has been working with Joni Sternbach for over a decade — Joni has generously included us in a number of projects over the years offering an up-close perspective on how she navigates between vintage analogue photography and state of the art digital technology to tell her stories.
You can see more of Vast at the Harn Museum of Art by clicking here.
Tags: Archival Pigment Printing (Inkjet), Exhibitions, Joni Sternbach, Scanning
Tina Barney
Rizzoli International Publications
2017

Hardcover, 236 pages, 142 image plates

Tags: Archival Pigment Printing (Inkjet), Conventional C-Printing, Film Processing, Imaging, Scanning, Tina Barney
For those of you who thought film was dead, we're happy to report that sentiment is clearly an exaggeration. First of all, a quick hashtag search on Instagram shows nearly 6 million users of #filmisnotdead vs a mere 6,816 tags with #filmisdead (!) Heck, that should settle it right there … but hey, don't just take I/G's word for it — go ahead and scroll down to see no less than five (5!) editorial stories and current ad campaigns that have run though the lab recently … and we've got more, believe us!
From the New Yorker to Nordstrom and Sonia Rikel to Nike — Zoe Ghertner, Max Farago, Ben Grieme, David Banjamin Sherry and Stefan Ruiz shot every format from 35mm to 8 x 10 this past season to deliver a stunning array of well …  really cool stuff.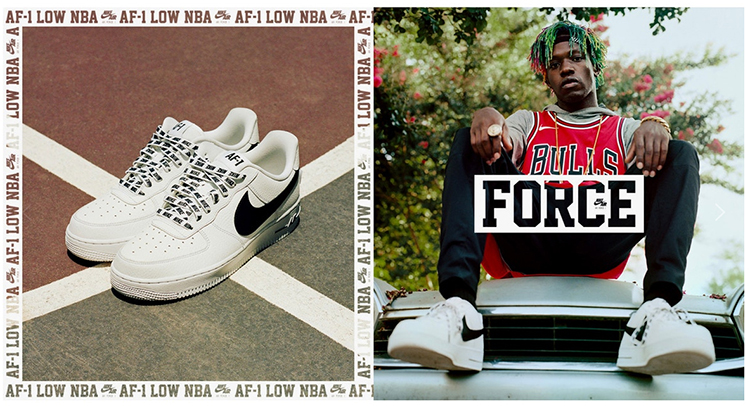 Ben Grieme: Nike AF-1 campaign, Fall 2017, click here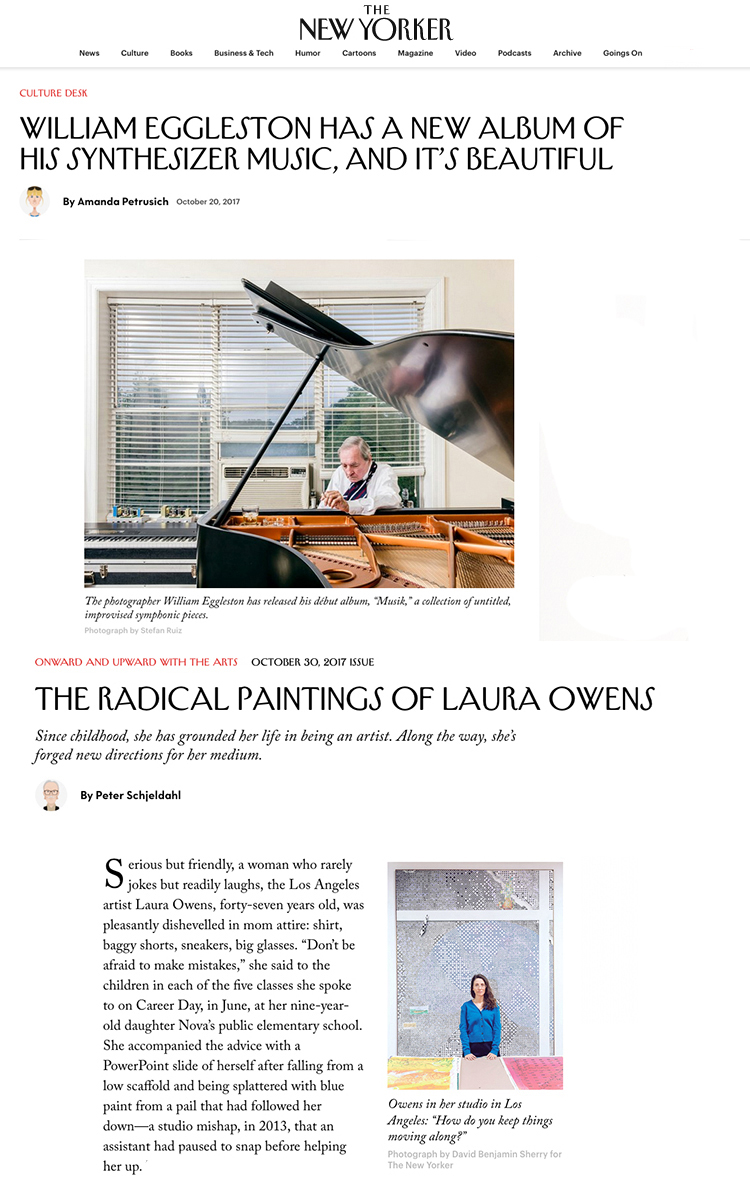 Top: Stefan Ruiz: William Eggelston, New Yorker, October, 2017
Bottom: David Benjamin Sherry, Laura Owens, New Yorker, October, 2017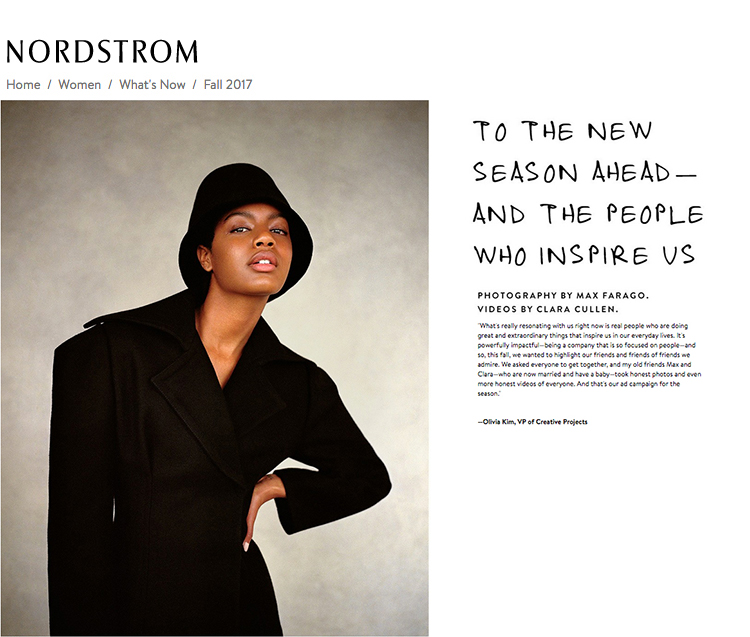 Max Farago: Nordstrom: Fall 2017 click here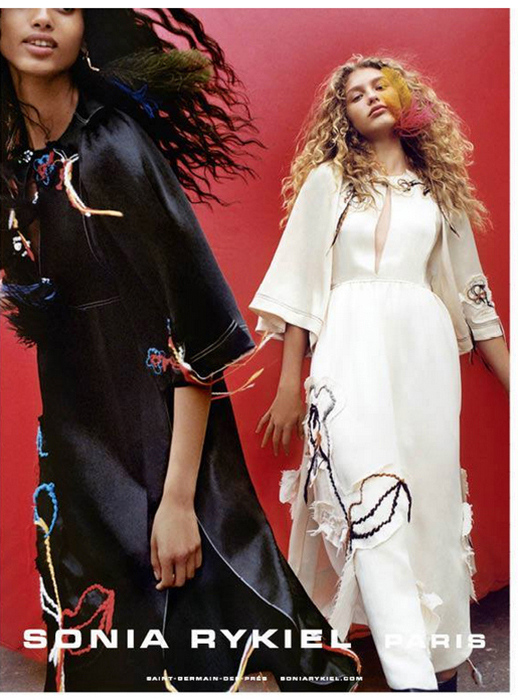 Zoe Ghertner: Sonia Rykiel, Fall 2017 click here
Tags: Advertising, Ben Grieme, David Benjamin Sherry, Editorial, Film Processing, Max Farago, Scanning, Stefan Ruiz, Zoe Ghertner
Portrait of American Summer 2017
Valerio Spada
GAP / American Diversity Campaign
AdWeek (aka AdFreak) did a short piece on the Gap's current Summer '17 campaign shot by Victor Spada. They managed to be both snarky and respectful in the same breath while featuring a ton of images from Victor, all shot on film and processed you know where ….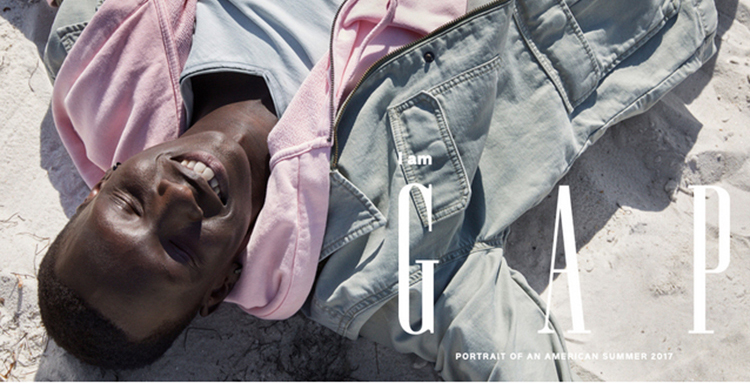 Valario Spada: GAP Portrait of American Summer 2017

Here's an excerpt:
Gap is continuing to celebrate the diversity of the young people it wants to buy its clothes.

A new print and video campaign, titled "I Am Gap," from Untitled Worldwide takes a look at a range of personalities—found via street casting, rather than via a modeling agency—that the clothing retailer hopes captures the spirit of its brand.
Stills from the campaign feature faces from different backgrounds striking familiar fashion poses, while being hip and attractive.
A short anthem spot, meanwhile, summarizes the core thrust of the marketing effort. "You are the quiet strength in a roaring city," it says. "You are the free spirit who welcomes the unknown. You are the cattle driver, the BMX rider, the artist in the making. You are worlds apart in life but neighbors in optimistic spirit. You are America. You are Gap."
Because nothing says land of the free and home of the brave like off-the-rack denim, blouses and tees.
It's a basic strategy consistent with the marketer's fall 2016 campaign, also created with Untitled, which beautifully documented the likes of Brooklyn United, a community marching band for kids, teens and young adults. The tagline for that advertising was "Do You." "I Am Gap" is channeled as an explicitly inclusive, patriotic concept, if perhaps less powerfully.
The fashion industry in general has struggled to represent a diverse cross-section of cultures in advertising, even as it has begun to improve diversity on the runway. Gap is one of a few notable exceptions.
See a small selection of the print ads below: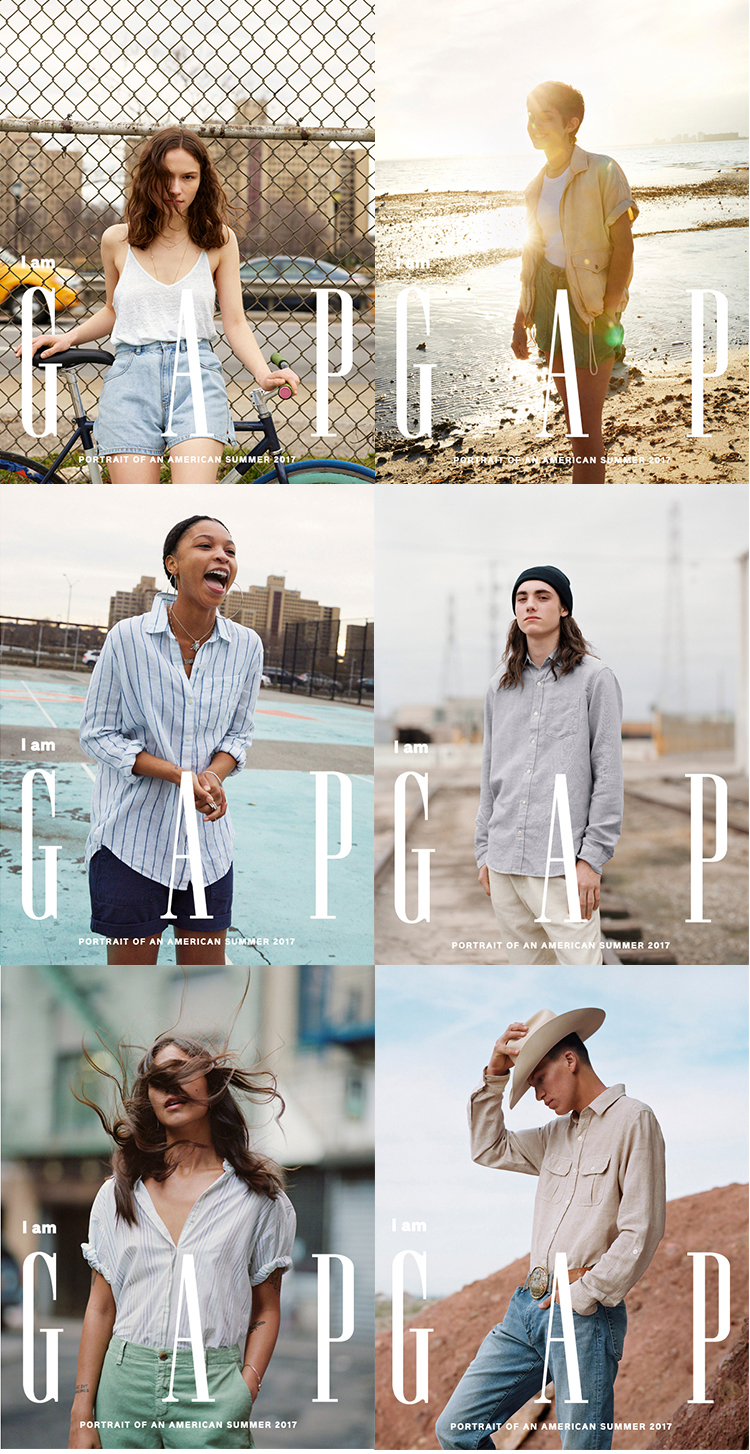 Valario Spada: GAP Portrait of American Summer 2017

Tags: Film Processing, Scanning, Valario Spada
Salvation: The Holy Land
Andres Serrano
Hatje Cantz Verlag publishers
Fall 2016
Hardcover, 225 pages, 214 image plates


Andreas Serrano: Salvation. The Holy Land, Fall 2016
Hardcover, 225 pages, 214 image plates
Tags: Andres Serrano, Imaging, Scanning
Correspondance New-Yorkaise 2017
Raymond Depardon
Libéacion and French Institute Alliance Française (FIAF)


May 12–July 1, 2017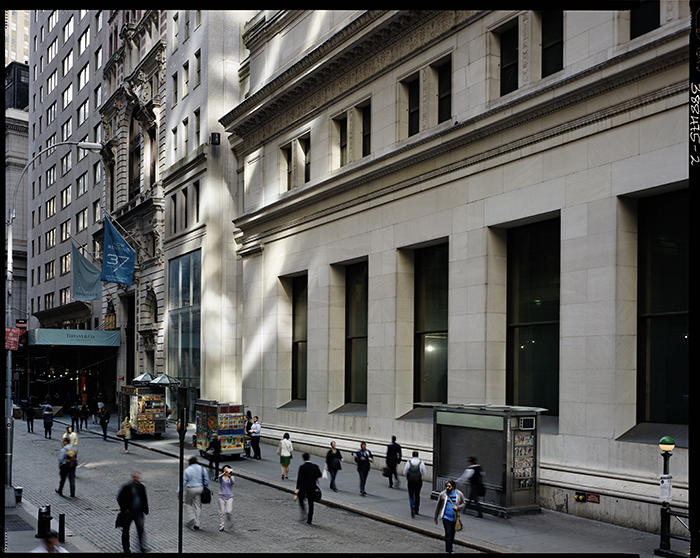 Raymond Depardon for Libération and FIAF, 2017
40 x 50 archival pigment print
From the FIAF Press Release:
Raymond Depardon revisits his landmark Correspondance New-Yorkaise in a special new commission for the FIAF Gallery.
New photos taken daily from May 1-11, 2017 will be displayed alongside his 1981 series, creating a unique portrait of the city across decades.
In 1981, Raymond Depardon's La correspondance New-Yorkaise was published in the Libération newspaper in France. Composed of humorous, observational, photographic notes—and no topical news—the newspaper dedicated a full page to this correspondence every day for a month. It was a pivotal moment both in French photography and in Depardon's career. La correspondance New-Yorkaise marked a turn toward the "new journalism" of the era, which fed on daily life and featured first-person, subjective writing.
36 years later, this major French photographer and filmmaker takes a new look at New York, continuing his rare portrait of one city's unexpected spaces. This exhibition takes place during the cycle of events celebrating 70 years of the Magnum Photos agency.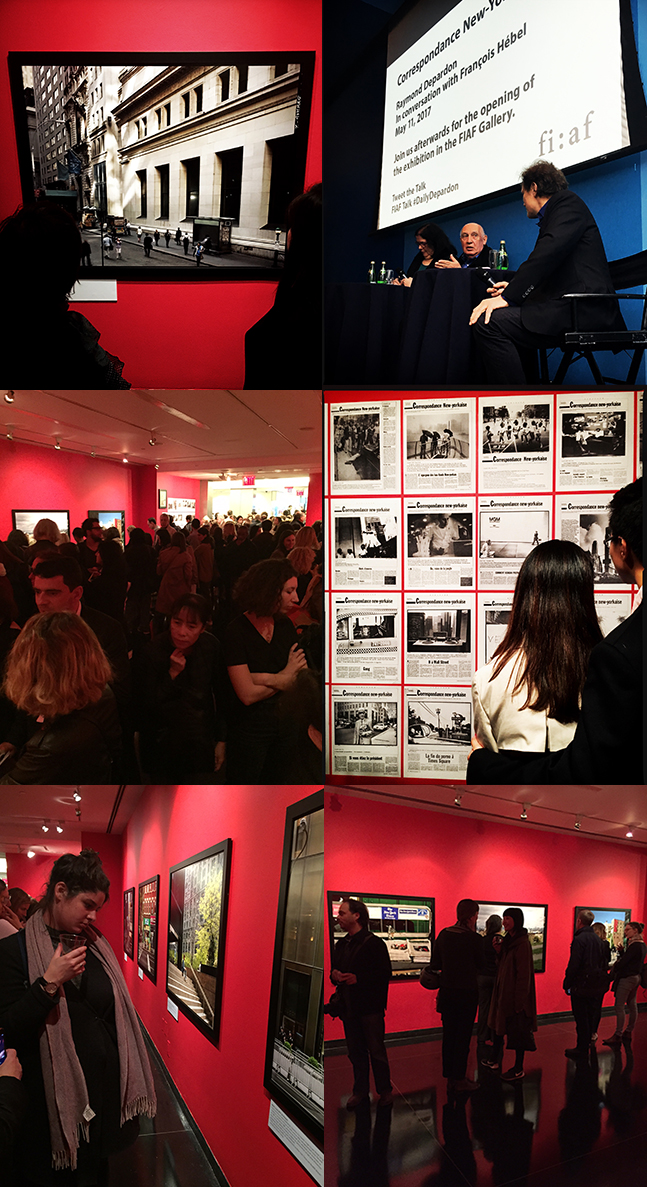 Raymond Depardon at FIAF, 2017
Earlier this Spring, our good friends at Picto introduced us to Raymond Depardon thereby offering a unique opportunity to participate in his iconic Correspondance New-Yorkaise 2017 project, now spanning some 30 + years since it's inception.
Now, it's not as if the expedited processing of Raymond's 8 x 10 negatives each morning and the subsequent scanning of selections and final file prep for Libéracion for seven days straight wasn't enough — but before we knew it (and who knows really (?) maybe it was the language barrier) we found ourselves producing a full blown exhibition of 40 x 50 archival pigment prints for the
French Institute Alliance Française as well!

Bravo Raymond (!) it seems, is about all that's left to say  …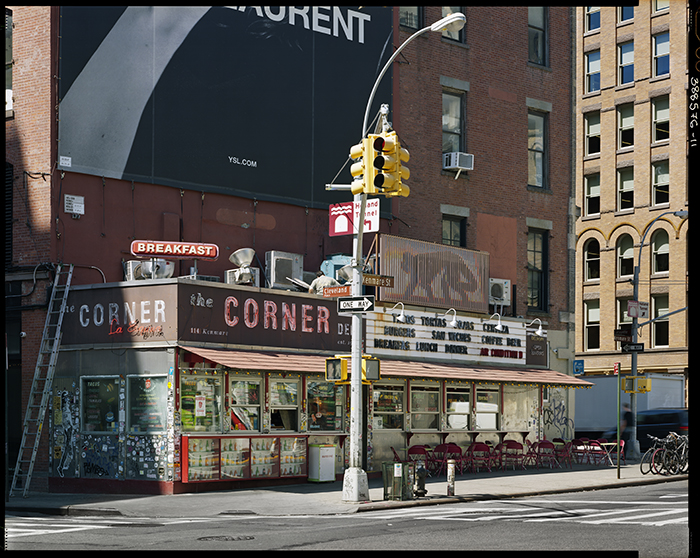 Raymond Depardon for Libération and FIAF, 2017
40 x 50 archival pigment print
Tags: Archival Pigment Printing (Inkjet), Editorial, Exhibitions, Film Processing, Picto, Raymond Depardon, Scanning
New Next New York
Christian MacDonald
Interview Magazine
November 2016


"American fashion is a big family—we all compete, but we love each other at the same time" writes Diane Von Furstenberg to open this wide reaching story about New York Fashion photographed by Christian MacDonald.

Fourteen pages. See the full story here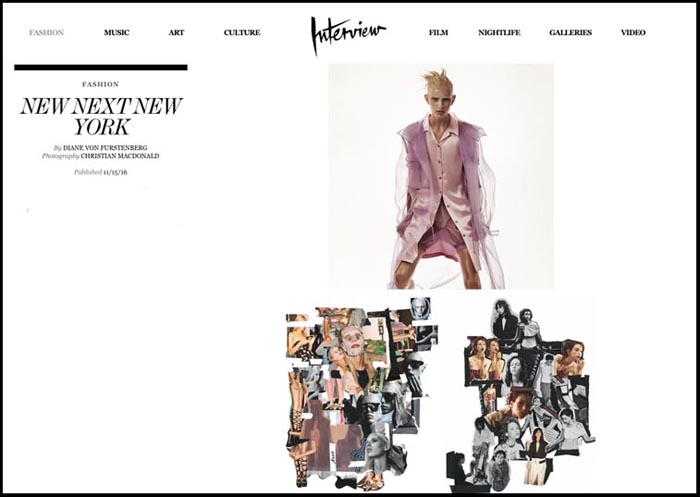 Christian MacDonald: New Next New York, Interview, 2016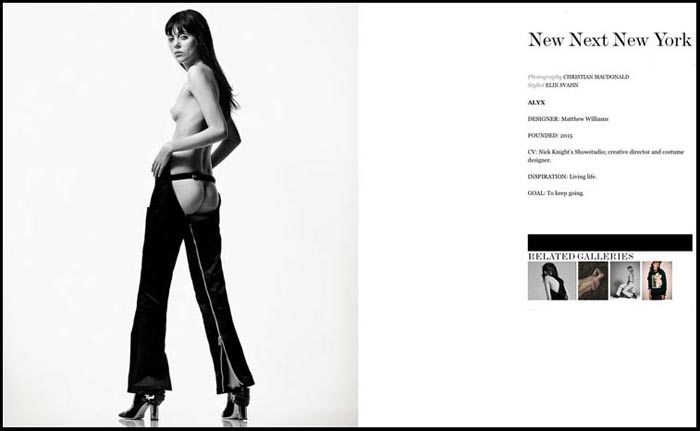 Christian MacDonald: New Next New York, Interview, 2016
Talia Chetrit
Kaufmann Repetto
September 15 – October 31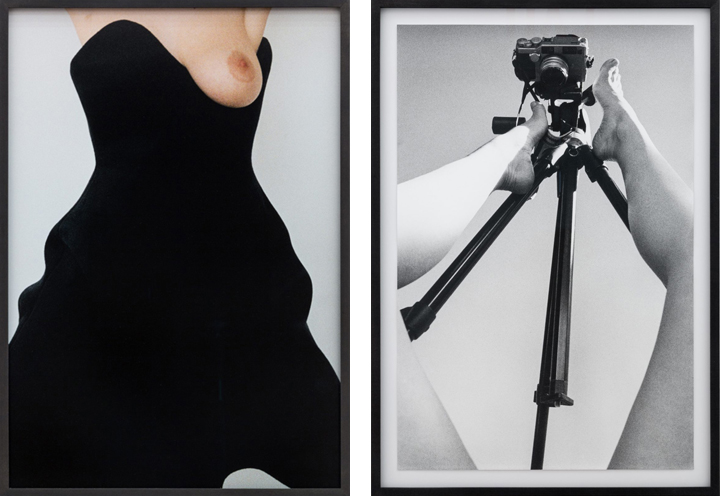 Talia Chetrit
L: dress, inkjet print, 26 x 18″, 2016
R: legs, silver gelatin print, 24″ x 16″, 2016


From the Kaufmann Repetto press release:
In her latest photographs Talia Chetrit has structured a series of performative scenarios in which the artist uses her body, and that of her partner, to destabilize the conventions of self-portraiture and its mechanisms of control. The shutter release—along with mirrors in her studio, deconstructed clothing and multiple cameras—are tools with which Chetrit sets up deliberate triangulations that present us with critical openings. It is through these openings that we see the artist repeatedly demonstrating her submission to her own process as an act of authorial agency.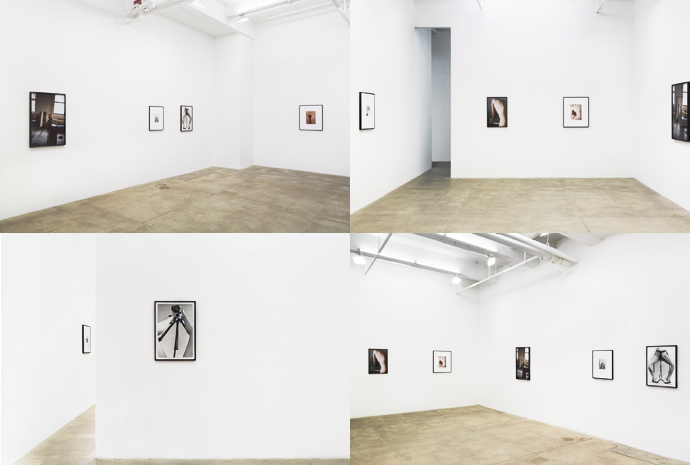 Kaufmann Repetto: Talia Chetrit installation view
September 15 – October 31, 2016


This is the third exhibition we've helped produce for Talia Chetrit with Kaufmann Repetto. We've been working with Talia since 2009.
Tags: Archival Pigment Printing (Inkjet), Exhibitions, Film Processing, Kaufman Repetto, Scanning, Talia Chetrit
How To Be Cool and Fashionable Without Breaking the Bank, Starring Dr. Steve Brule
Marc Lemoine
Flood Magazine
July 2016


Marc Lemoine shot this little exposé with Dr. Steve Brule for Flood Magazine.
WARNING: the following content, once viewed, cannot be unseen.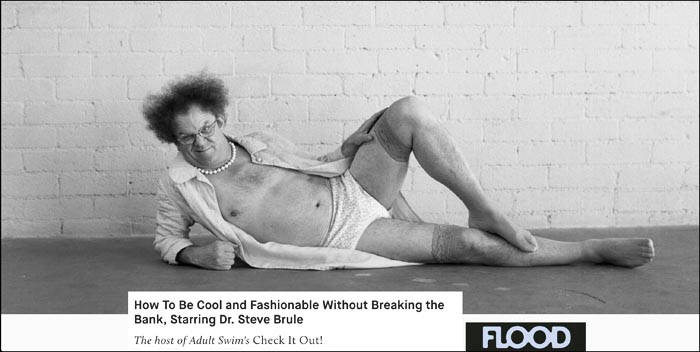 Marc Lemoine: Dr. Steve Brule, Flood Magazine, 2016
Flood Magazine: What are the most important elements of style?
Dr. Steve Brule: WHAT THE HECK ARE YOU TALKIN ABOUT? YOU SHOULD CARE ABOUT MORE IMPORDANT THINGS THAN JUST STRYLE.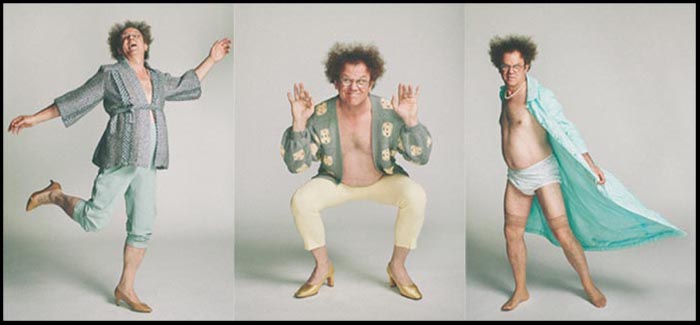 Marc Lemoine: Dr. Steve Brule, Flood Magazine, 2016
Left: Nude patent pumps by Fitzwell / Periwinkle tweed three-piece skirt suit by Vanity Fair / Sea foam leisure pants by Teddi
Middle: Yellow casual pants by Boothbay / Gold satin pumps by Special Occasions / Crochet cardigan by J. G. Hook
Right: Turquoise satin bed coat by Lady Studio / Nude stockings by Burlington Sheer Legacy / Pearls
Hey, it's not like we didn't warn you …
Tags: Film Processing, Scanning