Here's an image of Tom Morello in His 1971 Dodge Demon by Danny Clinch. Originally shot in Los Angeles sometime in 2000 on a Rage Against The Machine shoot, this five-frame continuous half-frame strip of color negative film has been scanned and imaged at 36 x 96″!
The first frame shows it here at LTI/Lightside having just finished printing. The second is the install view at the Wall Street offices of Droga5, who commissioned the piece.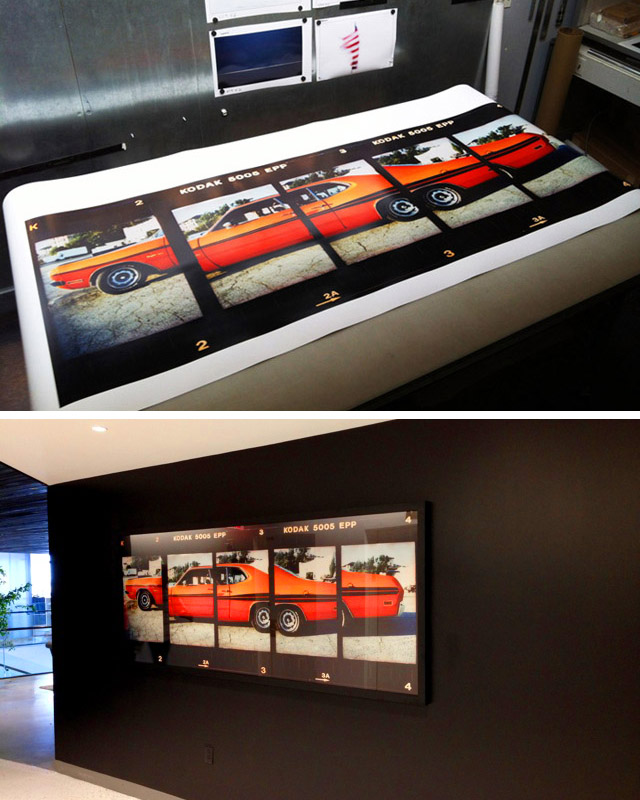 Tags: Archival Pigment Printing (Inkjet), Danny Clinch, Film Processing, Some Days ..., The nicest things ...
You just can't make this stuff up.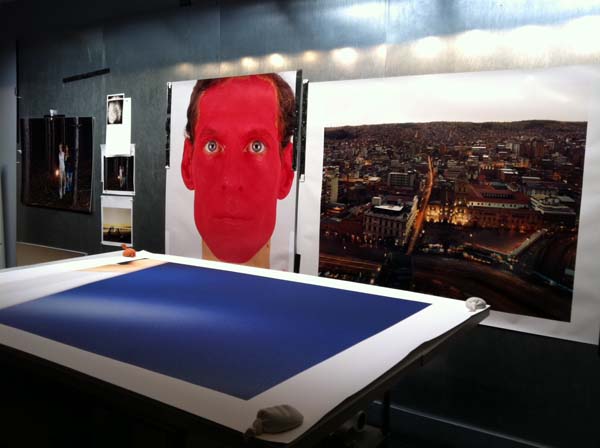 Justine Kurland meet David Benjamin Sherry meet Sze Tsung Leong meet Barbara Probst ….
Tags: David Benjamin Sherry, David Sherry, Justine Kurland, Some Days ..., Sze Tsung Leong
are not easily explained.
Tags: David Sherry, Mitch Epstein, Some Days ...
Maybe not everyday, but some …


Tags: Some Days ...