Sebastiaan Bremer
Edwynn Houk Gallery / New York
September 12 – November 2, 2013
Edwynn Houk kicks off the fall season in New York with their third installation of works by Sebastiaan Bremer since he joined the gallery in 2011.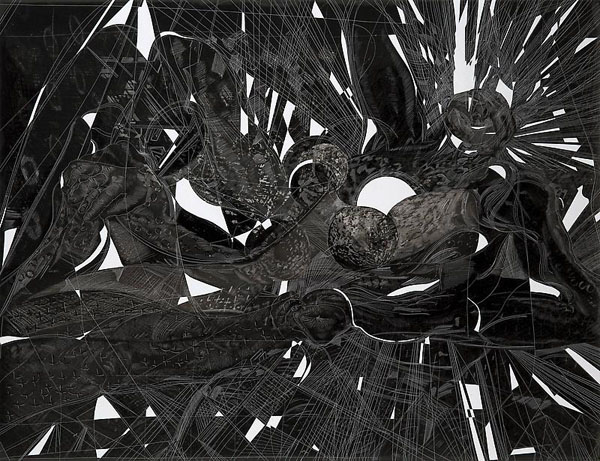 Sebstiaan Bremer: Combustion, 2013
Unique hand-painted and carved digital chromogenic print with mixed media
30″ x 38 3/4″


For this exhibition, Bremer draws from Surrealism, Modernism, and Cubism by literally mashing up portions of paintings and photographs from Picasso, Matissse, Brassai and Brandt … which, the gallery press-release terms as "a twisted form of time travel that inserts his own style and inhabits the studios and canvases of artists working before him".
More from the gallery press release:
Utilizing the artist's signature style of obsessively applied dots of paint to a photographic surface, and adding etching to his working method, Bremer renders the subjects of this series in a dream-like haze of abstraction. Drawing from Surrealism, Modernism, and Cubism, the artist collages photographs and paintings together to create a seductive labyrinth of entangled bodies and art.

Sebastiaan Bremer: Combustion (etching detail), 2013
And in his own words:
I knew that this form of mark-making wasn't invented by me and that these obsessions and desires were not unique to me. Looking further, to see how so many artists have been obsessing about the same ideas, and wrestling with the same problem of how to carve one's place in time, gave me a feeling of going home. At some point I thought to work directly on the art of my predecessors, to follow their carving, their lines, and replace them, rejuvenate them, re-form them. I collaged some together, changed their orientation, overlaid and blended them with other images. I don't dream that I could ever improve them, but I was intrigued by the possibilities of blowing fresh air into them, shifting and reanimating them for a new run. To layer Picasso, who changed styles at the same pace as he changed muses and loves and passions, on top of his greatest competitor, Matisse, along with works by Brandt and Brassaï— this mix of histories and desires and ways of looking feels right to me.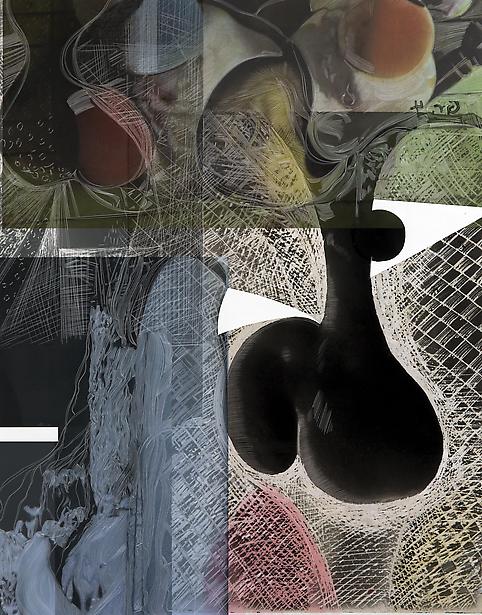 Sebastiaan Bremer: Les Grands Jeux, 2013
Unique hand-painted and carved digital chromogenic print with mixed media
30″ x 38 1/2″
You can see a longer selection of works from this series by clicking here. We're happy to say that we've been working with Sebastiaan since 2007, an overview of those projects can be seen by clicking here.
Tags: Digital-C Printing, Edwynn Houk Gallery, Exhibitions, Sebastiaan Bremer
Eyes
Sebastiaan Bremer
Houk Zurich,
June 9 – July 28, 2012
Sebastiaan Bremer started the summer off with an amazing opportunity presented to him through the Edwynn Houk Gallery. Somehow, he was giving the blessing to rework a little known series of close up images of iconic artists eyes originally shot by the British master, Bill Brandt. Max Ernst, Henry Moore and Alberto Giacometti among others become the jumping-off point for Bremer's signature approach of applied dots of ink and paint.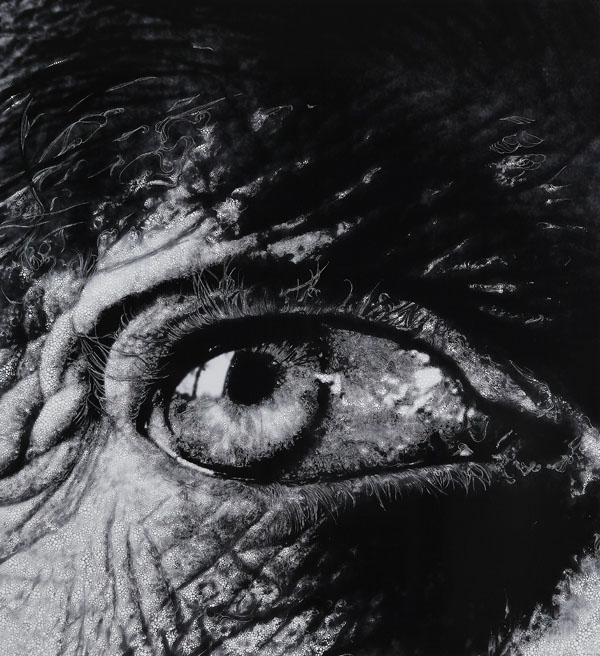 Sebastiaan Bremer: Eye # 8, 2012
Digital-c print, ink and paint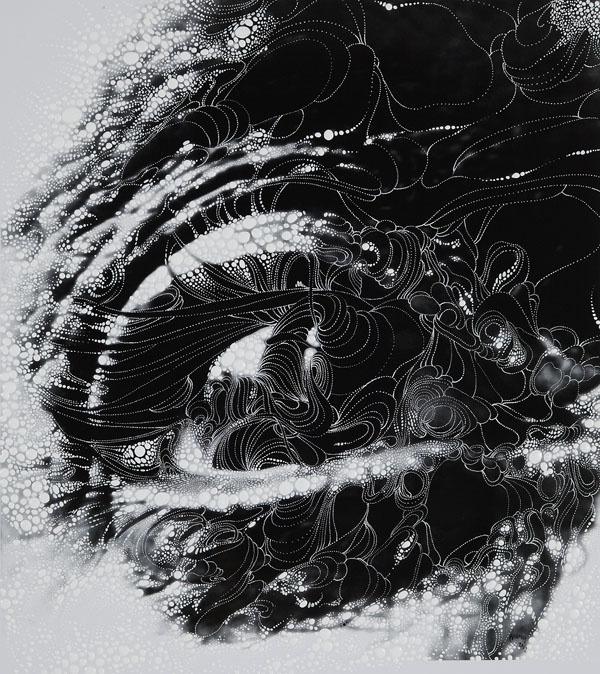 Sebastiaan Bremer: Eye # 7, 2012
Digital-c print, ink and paint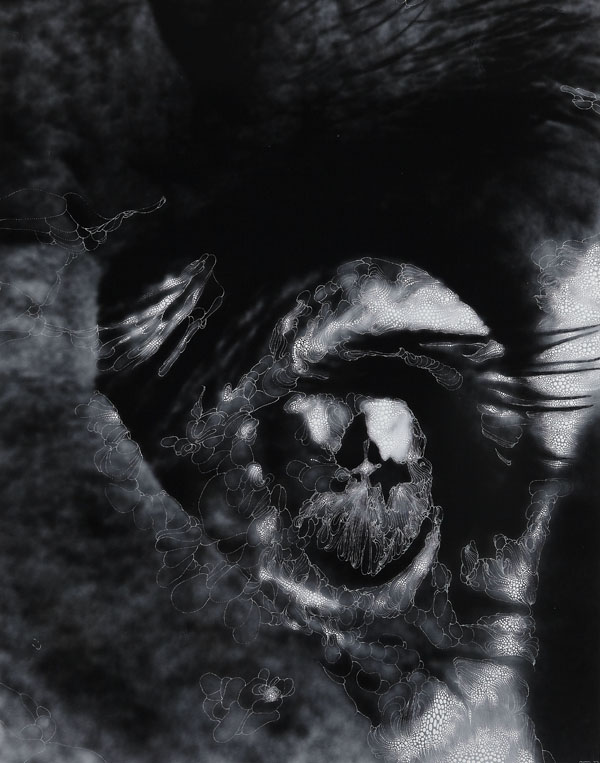 Sebastiaan Bremer: Eye # 1, 2012
Digital-c print, ink and paint
Tags: Digital-C Printing, Edwynn Houk Gallery, Exhibitions, Sebastiaan Bremer
Nudes and Revolutions
Sebastiaan Bemer
Edwynn Houk Gallery
March 3 – April 23, 2001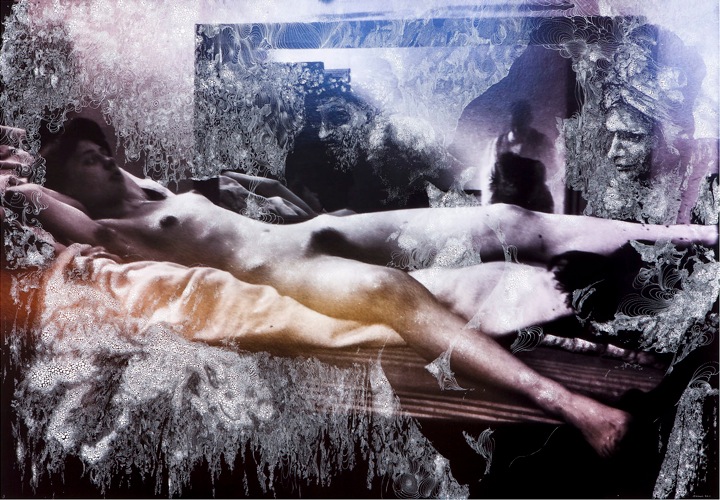 Sebastiaan Bremer, Susanna Surprised by the Elders, 2001
44″ x 64″ Digital C-Print with Inks and Acrylics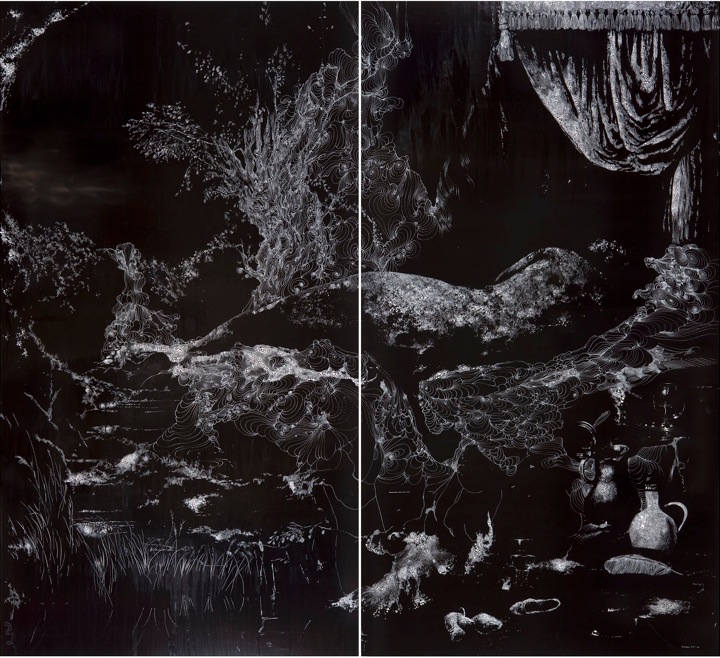 Sebastiaan Bremer, Waterfall, 2008-2001
Digital C-Prints with Inks and Acrylics
75″ x 83″ overall / each panel: 75″ x 41.5″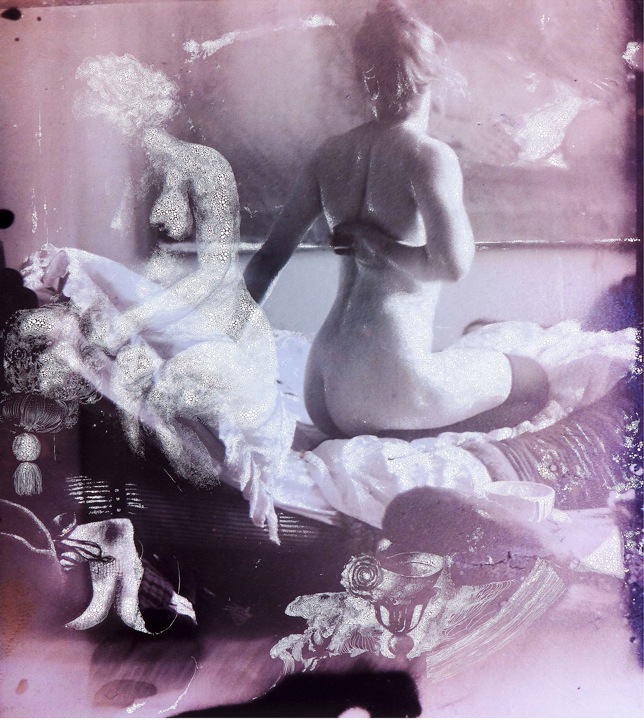 Sebastiaan Bremer, Judith's Anatomy Lesson, 2011
48″ x 43″ Digital C-Print with Inks and Acrylics
Tags: Digital-C Printing, Edwynn Houk Gallery, Exhibitions, Sebastiaan Bremer