2016 Men's Photo Project
Andreas Laszlo Konrath
Rag & Bone
Summer 2016



ALK was back at it this summer — working hard to make characters the likes of Wiz Khalifa, Harvey Keitel, John Turturro and others look cool and casual while wearing Rag & Bone.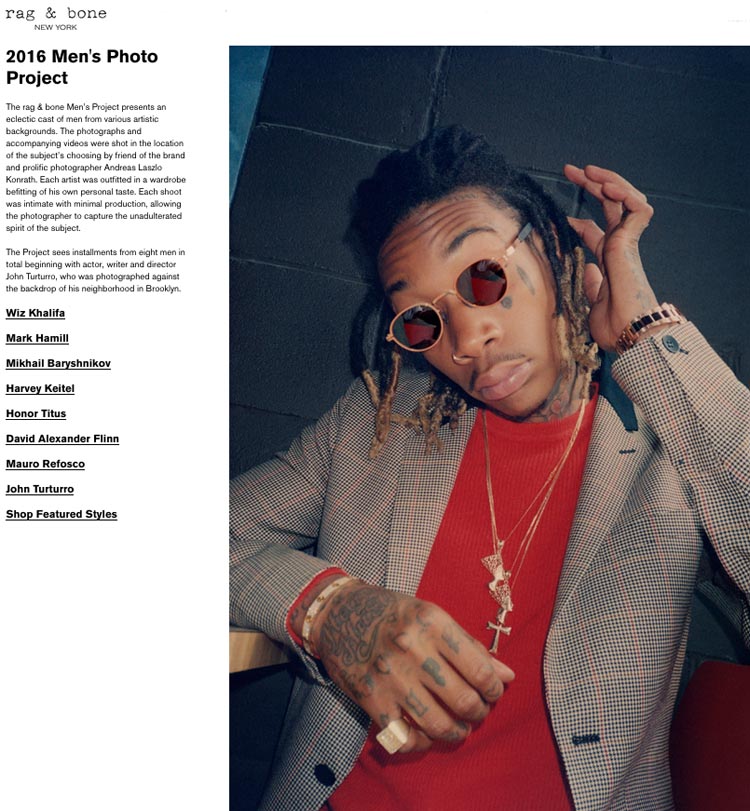 Andreas Laszlo Konrath: Wiz Khalifa for Rag & Bone, 2016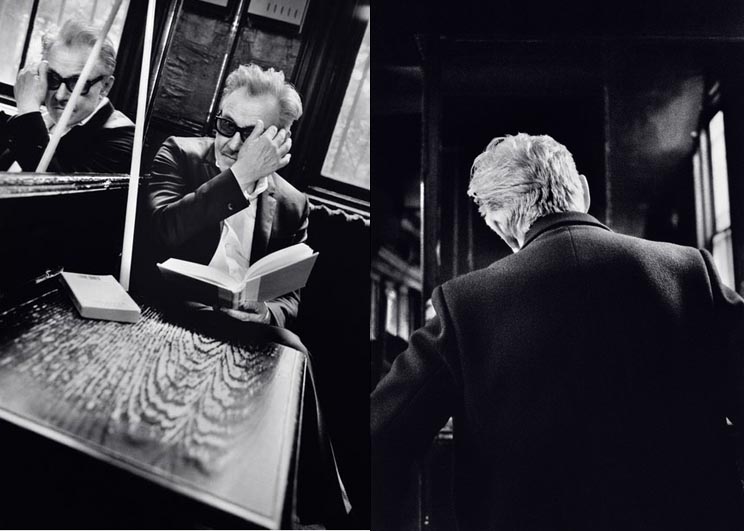 Andreas Laszlo Konrath: Harvey Keitel for Rag & Bone, 2016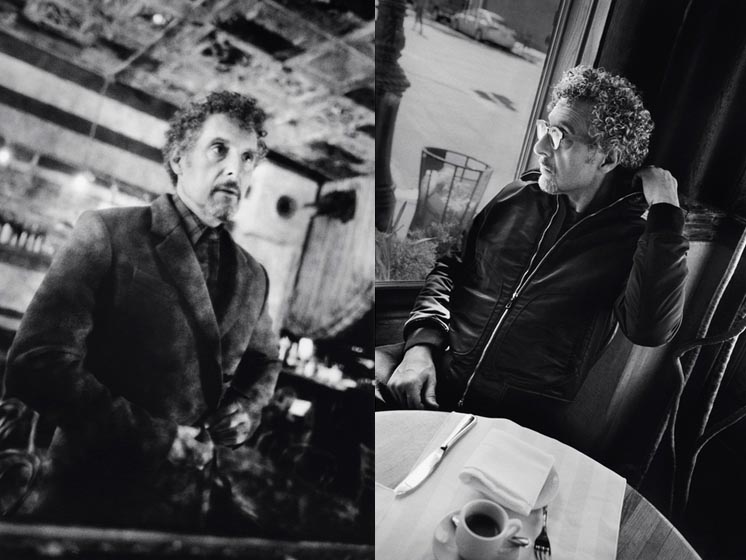 Andreas Laszlo Konrath: John Turturro for Rag & Bone, 2016
Tags: Andreas Laszlo Konrath, B+W Silver Gelatin Printing, Conventional C-Printing, Film Processing, Scanning
Various Assignments
Andreas Laszlo Konrath
Fall 2105 / Spring 2016
Andres Laszlo Konrath (ALK) is a busy character. He's been coming around LTI/Lightside since the fall of 2015 and has run a good bit of editorial shooting through the lab in that short time.
It's one thing for us to report here on what he's up to, like his published assignments for The New Yorker, W, Fast Company, Playboy, Marie Claire and more. Yet it would be quite another altogether to tell you how he does it  — meaning, the unique look of say, his portrait of star chef, Marcus Samuelsson below … we think it's fair to say he'd have to kill us if we did.
That said, it's refreshing to note that in an age of #anytingispossible digital manipulation. ALK turns the tables back to old school skill and and achieves his signature results not with the hand of PhotoShop at all … and that's as far as we're going to go here.
Here's a small sample of some recently published assignments: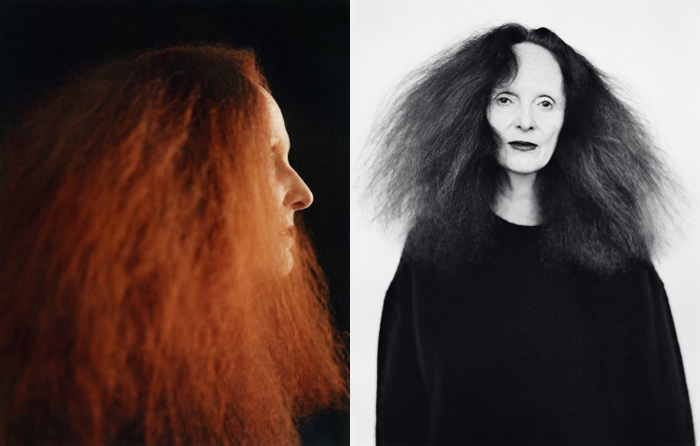 Andreas Laszlo Konrath: Grace Coddington for Le Magazine du Monde, 2016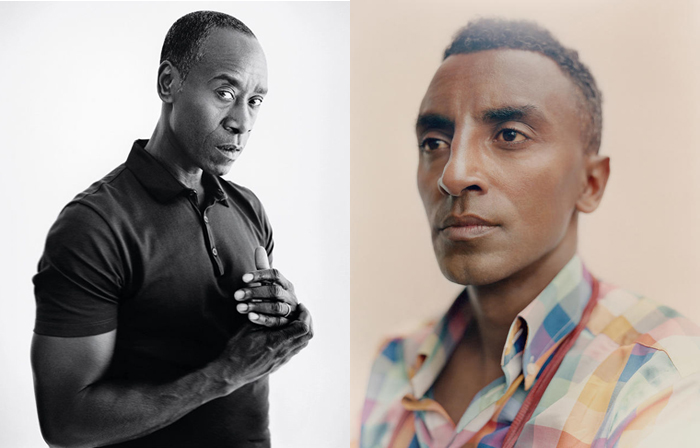 Andreas Laszlo Konrath:
(L) Don Cheadle for Playboy, 2016 (R) Marcus Samuelsson for Fast Company, 2015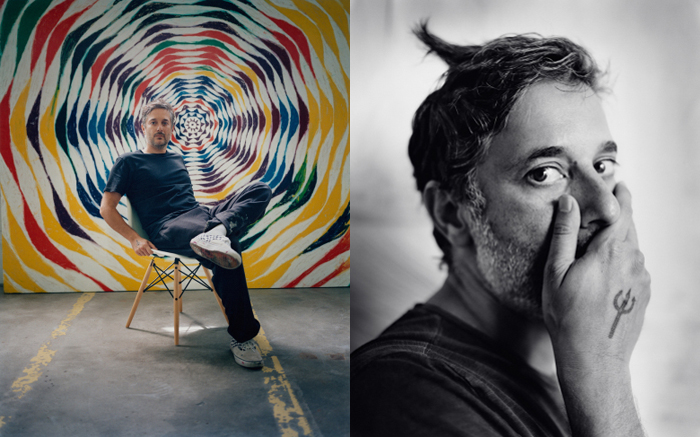 Andreas Laszlo Konrath: Harmony Korine for W, 2015

Tags: Andreas Laszlo Konrath, B+W Silver Gelatin Printing, Conventional C-Printing, Editorial, Film Processing
Model
Talia Chetrit
Kaufman Repetto / Milan
November 20 – January 10

Talia Chetrit: Parents in the Sun #1,  2014
From Model, Kaufman Repetto, Milan
20 x 25 digital-c print, acrylic mount
From the Kaufman Repetto press release:
In Model, Talia Chetrit reflects on the complex relationship between reality and representation, investigating themes of authenticity in the photographic medium through the exchange between subject and photographer. Alongside the new series of photographs, a video captures Talia Chetrit's parents – present in earlier photographic works – as unwitting subjects of a collection of video clips. Parents candidly records the self-conscious posturing of the artist's mother and father, contrasting the act of staging an image with the relationships created in the act of photographic portrayal.

While Talia Chetrit photographs, a digital camera films the artist's unsuspecting parents, capturing interstitial situations – bits of conversations and gestures – whose intimacy is made public. The video exposes what happens behind the curtains of the photographic sessions, moments which lead to an image but are normally left out of the final photograph, revealing the view of the artist as curious, voyeuristic and directorial. Explicitly rendered is a vulnerable and private exchange between three members of a family, as well as a photographer and her models.

Talia Chetrit: Parents, 2014
Installation view, Kaufman Repetto, Milan


This process exposes artifice – the posing of subjects for a desired effect – while simultaneously revealing the net of relationships that exist between husband and wife, parents and daughter. Accordingly, the family unit alternates between complicity and disobedience to the power dynamic that exists between the photographer and the portrayed subject. The ostensible sincerity of the candid camera gives a window to the illusory character of photography.

The accompanying series of photographs show Talia Chetrit's parents gazing into each other's eyes, then at their phones or a compact mirror, then back at the camera lens. Employing a number of photographic styles, the components of which allude to authenticity or staging, Chetrit debases the tropes of portraiture. Encountered after viewing Parents in the adjacent gallery, a seemingly candid image taken from a second floor balcony feels intently posed. The use of three different camera formats further highlight the ways in which the fabrication of an image influences its reception.

The interrelation of the video and photographic works in Model places emphasis on the unseen structures inherent to photography, investigating the role of photographer and subject as both attempt to fashion an image that reads as sincere. What becomes visible through Talia Chetrit's laying bare of her working process is that from behind the camera lens sincerity can also be constructed.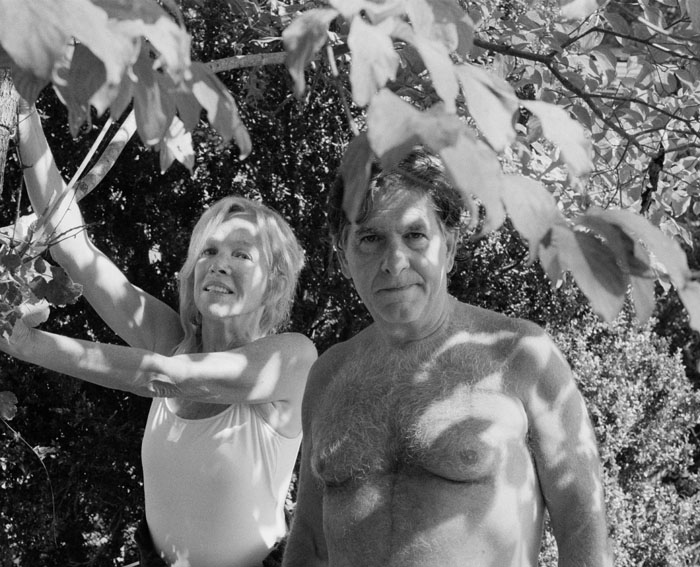 Talia Chetrit: Parents / Trees, 2014
From Model, Kaufman Repetto, Milan
20 x 24 conventionally enlarged silver gelatin print, museum board mount
Aside from the video piece, this exhibition includes (5) digital-c prints and (5) conventionally enlarged silver gelatin prints. You can see installation views and more from Kaufman Repetto here.
This is LTI/Lightside's third solo exhibition  with Talia Chetrit — see more here.
Tags: B+W Silver Gelatin Printing, Digital-C Printing, Exhibitions, Kaufman Repetto, Mounting, Talia Chetrit
The World of the New York Review of Books
Dominique Nabakov
La Maison Française/ New York University
November 1 – December 6, 2013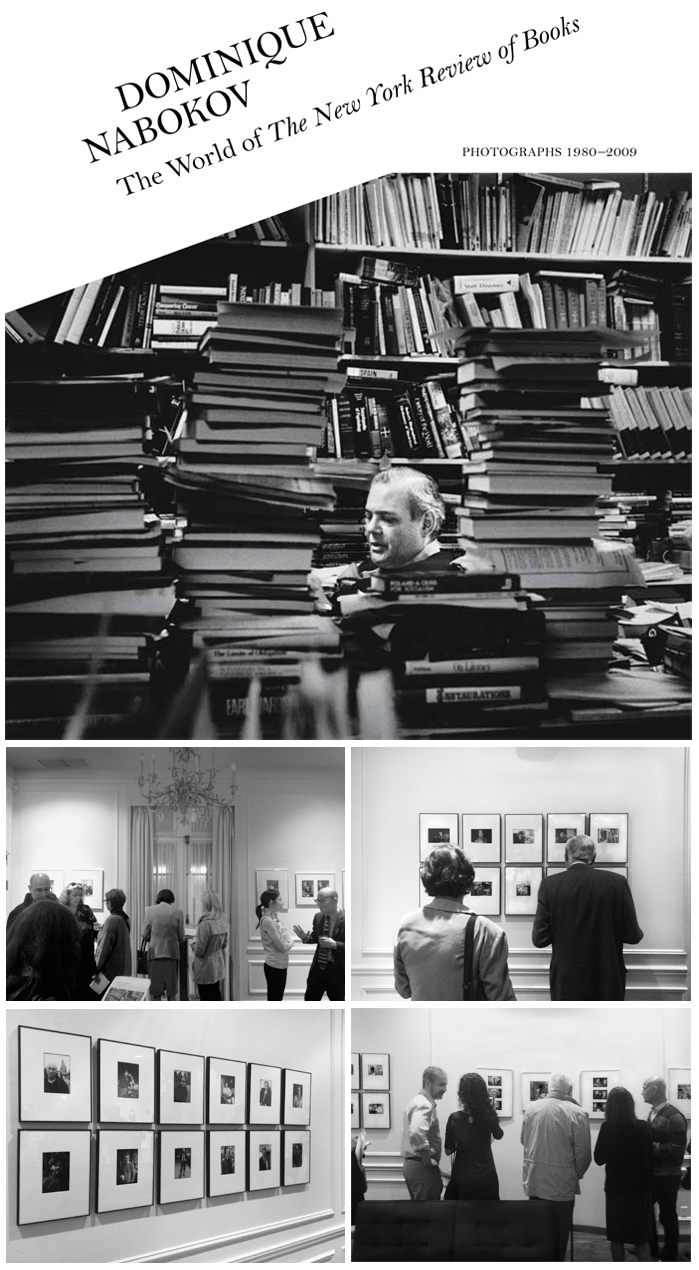 From the La Maison Française press release:
For over three decades, Nabokov has turned her camera lens on friends and colleagues at The New York Review, producing an incisive and intimate portrait of many of its key players. The approximately 50 black and white photographs in the exhibition capture both the spirit of the magazine and offer informal portraits of its editors, contributors, and supporters. Nabokov has subtly documented many convivial moments and the occasional intellectual jousting between the Review's varied personalities.
LTI/Lightside made over 50 silver gelatin prints from Nabokov's original 35mm negatives for this exhibition. We also scanned those negatives and produced a master digital file set for a lovely short-run catalogue with a forward by Ian Baruma.

It's a positively loaded compendium of literary giants: Italo Calvino, Robert Silvers, Joan Didion, Joyce Carol Oates … Roth, Mailer, Vidal, Sontag … on and on. Word has it there were not many printed, check with La Maison Francaise for availability.
Tags: B+W Silver Gelatin Printing, Dominique Nabokov, Exhibitions
Talia Chetrit
Leslie Fritz
September 3 – October 6, 2013


Talia Chetrit at Leslie Fritz, September 2013
From the Leslie Fritz press release:
Talia Chetrit's current exhibition at Leslie Fritz, her third show with the gallery, originates in the artist's revisiting old contact sheets from the first rolls of film she shot as a thirteen-year-old in the mid 1990's. They were intimate, direct portraits of the subjects most immediately available to her: her own family in and around the home. Chetrit re-cropped and re-edited these old images, and returned to photograph her family again for the most recent work in the exhibition, mixing these two moments in this installation. In these images, we see her mother, father, brother, and the photographer herself, pictured today and as they appeared some eighteen years ago.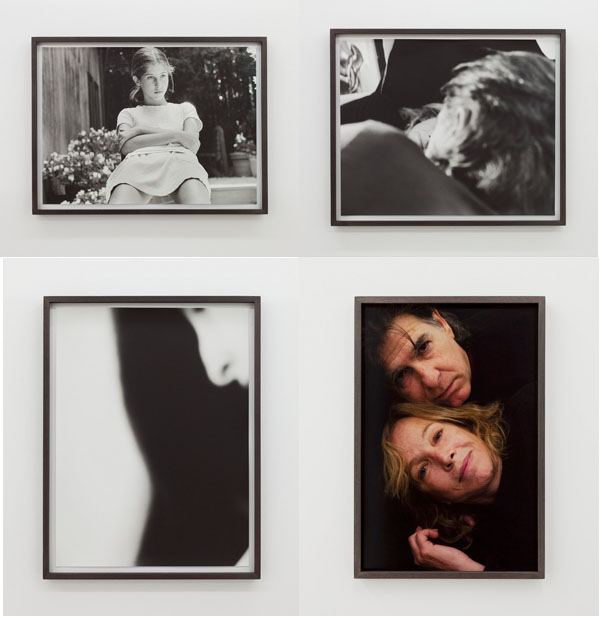 Talia Chetrit: selections from Leslie Fritz, September, 2013
clockwise from top left:
Self-Portrait (13): 1995/2013, 18 x 24 silver gelatin print from original negative
Parents (side, 2013): 20 x 24 silver gelatin print from original negative
Self Portrait (Profile): 2013, 19 x 24 silver gelatin print from original negative
Parents (Stacked): 2013, 14 x 22 digital c-print


I've mentioned previously in this archive that often we'll start work on a project and have no idea what we're being presented with conceptually. This makes sense, considering that our role in the production of these projects is after all, that of the facilitating technician and so it's only natural that we're somewhat removed from the "content" side of the process. It's almost as if we have insider status … but not too far inside, if you get my meaning. Anyway, it's one of those quirks that comes with the job that actually makes life fun around here … specifically: trying to figure what's going on in a project beyond the technical perimeters before actually asking.


Talia Chetrit: selections from Leslie Fritz, 2013
left to right:
Dad: 1995/2013, 6 x 8 silver gelatin print from original negative
Brother: 1995/2013, 6 x 9 silver gelatin print from original negative
In this case: printing negatives shot by the artist eighteen years previous, including a self-portrait (without this being explained), clearly puts this project into that category.
Chetrit's exhibition has been well received with reviews in Artforum, Mousse Magazine, Contemporary Art Daily and the Gallerist. For more, please visit Leslie Fritz online by clicking here.
Tags: B+W Silver Gelatin Printing, Digital-C Printing, Leslie Fritz, Talia Chetrit
Anne Menke, the world traveling, world renown, high energy, super smart, super funny, super friendly and super talented fashion photographer has released (finally) a book of her globe trotting photographs.
See The World Beautiful reflects just twelve years of Menke's relentless traveling under the guise of "Fashion Photographer" I say "guise" partly in jest because clearly, Menke made these trips happen, either by somehow convincing her magazine editors that dragging a crew across the Mongolian plains was absolutely the only way to make that story work … or because, having pulled it off over and over again from the slopes of the Andes to horse farms on the Argentinean high desert, they started to convince themselves that their stories needed her in order to work!
What we get here, however, is not page after page of beautiful models modeling beautiful clothing, rather in this 11 x 14 hard bound book, Menke flips her camera around and reveals what must have been her ulterior motive all along: to see the whole Beautiful World!
Organized by date and longitude & latitude coordinates, the stories compiled here display not only Menke's passion for photography but also her uniquely energetic lust for life.

LTI/Lightside prepped the files for See The World Beautiful from Menke's original negatives. Some of us have been working with Anne for longer than the twelve years represented in the book, so having the chance to comb through the archived material and image it digitally for the first time felt a lot like seeing old friends again.
We also produced a selection of images from See The World Beautiful for an exhibition and book launch event at Clic Studios here in New York City. And while it might not be totally evident from her fashion photography, Menke is a bit of a traditionalist when it comes to this sort of thing. The great majority of prints hanging were conventionally enlarged in our darkrooms despite having just created a full set of master files for the publisher!
And as you can see below, Anne certainly knows how to pack a room … which insured the event was a great success!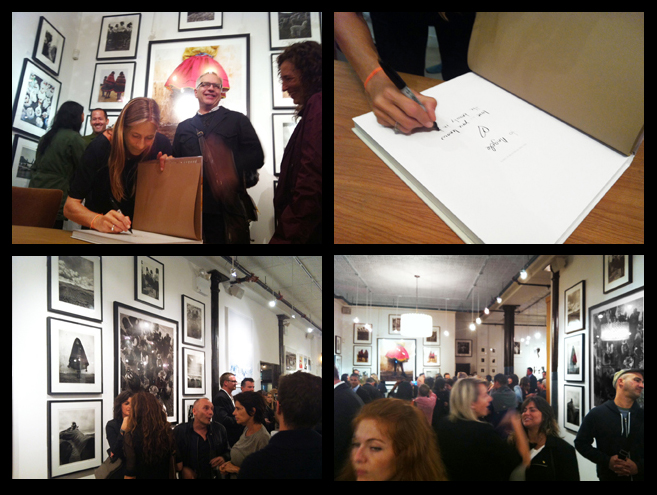 Tags: Anne Menke, Archival Pigment Printing (Inkjet), B+W Silver Gelatin Printing, Conventional C-Printing, Digital-C Printing, Exhibitions, Retouching, Scanning
Bodies in Trouble
Talia Chetrit
Sies + Höke Galerie, Dusseldorf
Sept 7 – Oct 19, 2012
We recently worked on a series of 20 x 24 conventionally enlarged silver gelatin prints for Talia Chetrit's Bodies in Trouble exhibition at Sies + Höke in Dusseldorf. Bodies in Trouble presents a psychological narrative articulated in three distinct movements … perhaps best described, as these things often are, in the gallery's press release.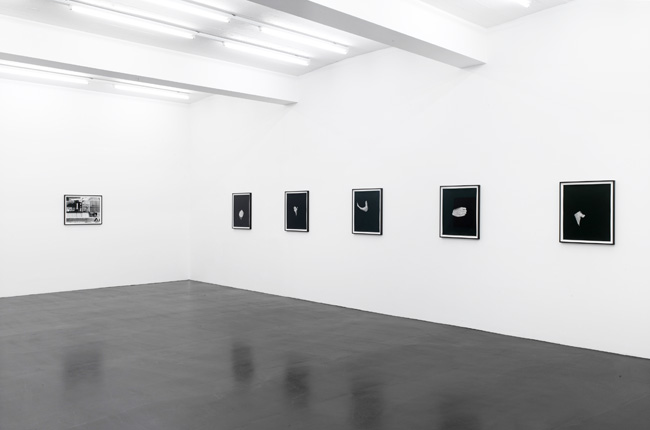 Talia Chetrit: Bodies in Trouble, Sies + Höke, 2012

Talia Chetrit: from Bodies in Trouble, 2012: Left to right, top to bottom:
Hand on Body (Crotch #1)
Hand on Body (Breast)
Hand on Body (Ass)
Hand on Body (Himself)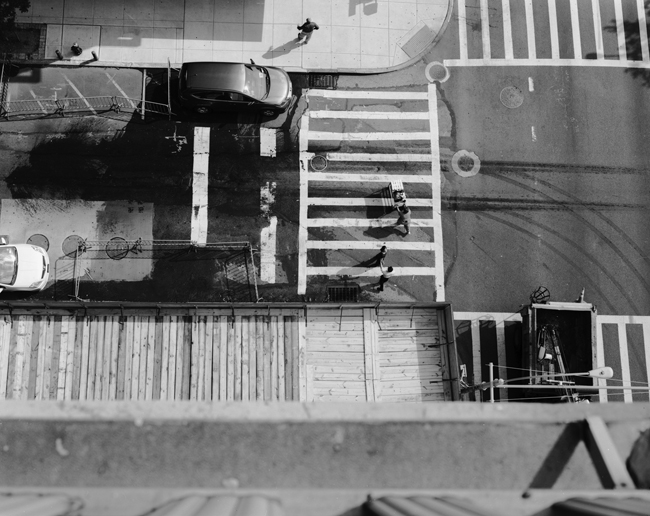 Talia Chetrit: Street Contact from Bodies in Trouble, 2012
Tags: B+W Silver Gelatin Printing, Sies + Höke Galerie, Talia Chetrit
All Access: The Rock and Roll Photography of Ken Regan
Ken Regan
Morrison Hotel Gallery
Oct 20 – Nov 22, 2011
He's back … Ken Regan brings more of his early rock and roll imagery to the New York Soho Morrison Hotel on Thursday, October 20th. We only started working with Ken about six months ago when we printed his first Morrison Hotel exhibit, an all Bob Dylan show held in conjunction with the release of a limited edition folio of Regan's Dylan images.
Now Morrison is taking the opportunity to further it's offerings of Regan's work, something not lost on us as we handle original negatives of say, Elvis's return from the army or The Beatles on the tarmac at JFK …  and like the first exhibit, this one titled All Access, is timed to coincide with the release of a new book.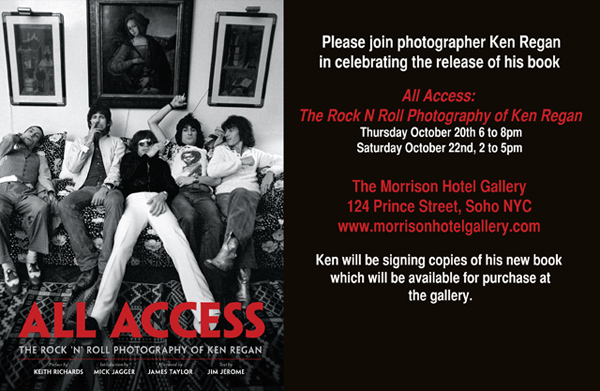 Tags: Archival Pigment Printing (Inkjet), B+W Silver Gelatin Printing, Exhibitions, Ken Regan, Morrison Hotel Gallery
Go ahead, scroll down … that's us, just under Russ and Daughters but above, and I mean ABOVE MoMA.
Why I love NYC: Laura Levine
The rock & roll photographer shares the spots that inspire her.
Re-posted from Time Out New York,
By Amanda Angel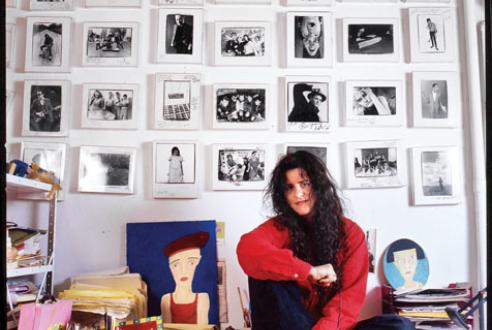 Laura Levine, Self-Portrait, 1986

Laura Levine's name may not ring many bells, but you've surely seen her work. The Brooklyn-born, Chinatown-raised photographer—who's lived in the same Soho loft since 1985—is responsible for some of the most iconic images of New York's music scene from the 1980s and '90s. Her work has appeared in The Village Voice, Rolling Stone and the now defunct New York Rocker, and some of her snaps were included in the Museum of Modern Art's recent exhibit "Looking at Music 3.0." On the eve of Levine's first New York solo show, "Laura Levine: Musicians," which opens Thursday 21 at Steven Kasher Gallery (521 W 23rd St between Tenth and Eleventh Aves; 212-966-3978, stevenkasher.com; Mon–Fri 11am–6pm; Thu 21–Aug 19), we asked her where she finds inspiration in the city.

Corner of Madison Street and St. James Place
"I see the corner [on which] I shot [the band] DNA all the time because it's across the street from where my parents live. It's this great acute corner at the intersection of Madison Street and St. James Place where you have the city on the right and the left coming at you. I used that corner for a few shoots. What's really interesting is they just renovated the building there and got rid of the siding, and uncovered this old stone from probably the 1800s. [It's] up 20 feet on the St. James side, and it says BOWERY from when the street actually used to be an extension of the Bowery."

The High Line
"I absolutely intend to go to the [new section of the] High Line, especially since the Steven Kasher Gallery is directly underneath. I love finding hidden, secret little spots in New York that people don't know about. I did some sessions on what is now [the park], but then it was just abandoned railroad tracks. I would go up there because there was no one around bothering you. It was just overgrown weeds in the middle of New York City. I love those bits of nature that insist on being there even when New York tries to pave them over." The High Line, from Gansevoort St at Washington St to W 30th St at Tenth Ave (212-206-9922, thehighline.org). Daily 7am–11pm.

Noodle King Restaurant
"My family's not very adventurous at all. Once we find a place we really like, we just kind of stick to it. When I go see my parents for lunch or dinner, our favorite place is Noodle King; it's directly across the street from my old elementary school, P.S. 1. It's not one of the places that does the whole hand-stretching [method of making noodles], but it's just a great, off-the-radar, inexpensive place with very good soups. If I'm eating on the go, I try to find noodle carts. They have steamed broad rice noodles, and you can get a container for a dollar with various sauces squeezed on. It's delicious." Noodle King Restaurant, 19 Henry St at Catherine St (212-571-2440, 19noodle.com). Mon–Thu, Sun 10am–9:30pm; Fri–Sat 10am–10pm.

Russ & Daughters
"Russ & Daughters is the other family staple for whenever the relatives are in town. My favorites are definitely lox ($28–$52/lb), sable ($44/lb) and especially herring ($3.25 per fillet). The store has several different types of herring, and I'm down with all of them. A secret to the lox is you can buy the trimmings—not the head and tails—that come off the nice big slices for really cheap ($3.99/lb)." Russ & Daughters, 179 E Houston St between Allen and Orchard Sts (212-475-4880, russanddaughters.com). Mon–Fri 8am–8pm, Sat 9am–7pm, Sun 8am–5:30pm.

LTI Lightside
"I used to do all my own printing in a darkroom in my loft. Now I use one darkroom exclusively and they're wonderful. They're just master printers. The same guy there has been printing my stuff for years, and they do a beautiful job." LTI Lightside, 34 E 30th St between Madison and Park Aves (212-685-6871, lti-lightside.com). Mon–Fri 9am–6pm.

Museum of Modern Art
"I don't think I'd been [to the museum] since it was renovated; it's just wonderful. I ended up going back there several times while the show ["Looking at Music 3.0"] was up, and I intend to make it back and spend more time at the whole place: the sculpture garden, the galleries and the restaurant. When I went to the Modern [restaurant] for a friend's birthday, even the plates were like works of art." Museum of Modern Art, 11 W 53rd St between Fifth and Sixth Aves (212-708-9400, moma.org). Mon–Wed, Sun 10:30am–5:30pm; Thu–Sat 10:30am–8:30pm. $20, seniors $16, students $12, children under 16 free.
Tags: B+W Silver Gelatin Printing, Laura Levine, The nicest things ...