Kids In Love
Olivia Bee
agnès b. Galerie Boutique 50 Howard NYC
June 20 – July 26
By all accounts, Olivia Bee's opening of Kids In Love at the agnes b. galerie boutique on Howard street was a rousing success.

Bee's printed images transcended their intimate boundaries easily transforming into a mega-sized presentation that wasn't even remotely overshadowed by the free posters and t-shirts — or the fervent social-sharing sea of twenty-somethings that eventually overflowed onto the street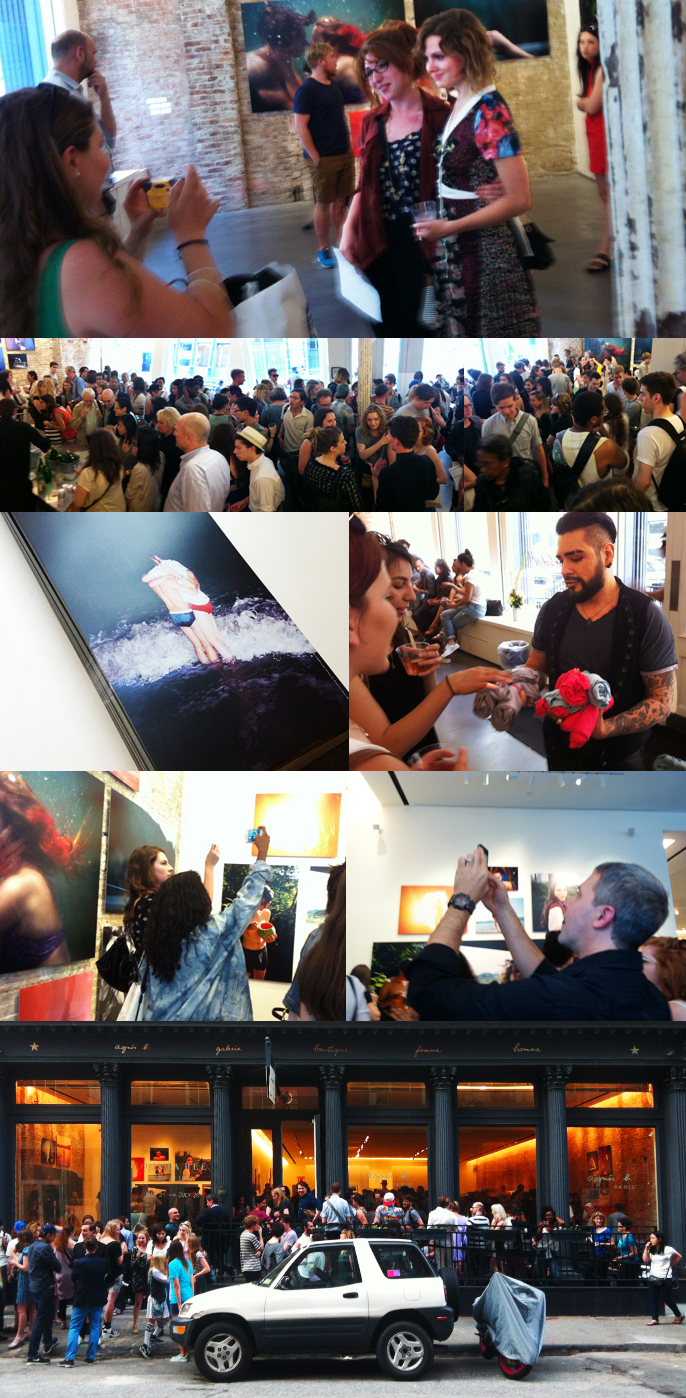 Tags: Digital-C Printing, Exhibitions, Mounting, Olivia Bee, Retouching
Kids In Love
Olivia Bee
agnès b galerie boutique, New York
June 20 – July 26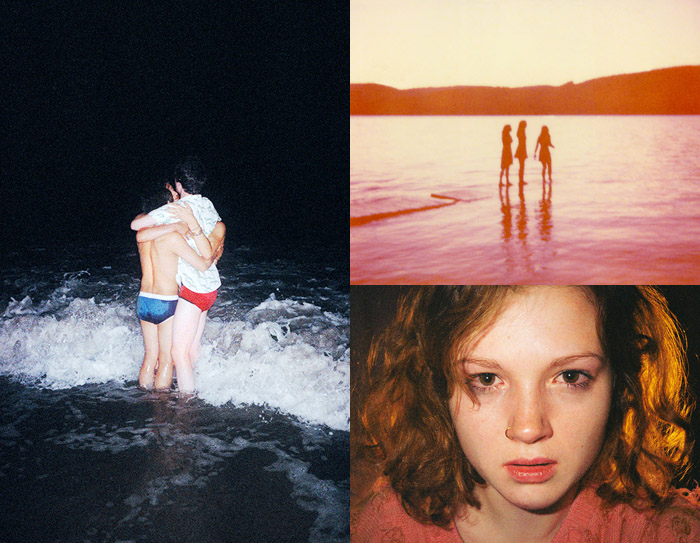 Olivia Bee: from Kids In Love
L: 4th of July (The Family You Choose), 2013
R: top – Running Away Lightly / Magic Hour, 2012
R: bottom – Bad Day, 2013
There's a lot being said about Olivia Bee's Kids In Love photographs and her exhibition at the agnès g galerie boutique — a quick google search will pull up about 3,270,00 results in 0.43 seconds — so I'm going to keep it brief here.
We had a great time producing this show.
Olivia is super-nice and easy to work with.
If you need to know more, check our other posts here or ask google  — the best stuff comes from her and she's quoted, like, everywhere.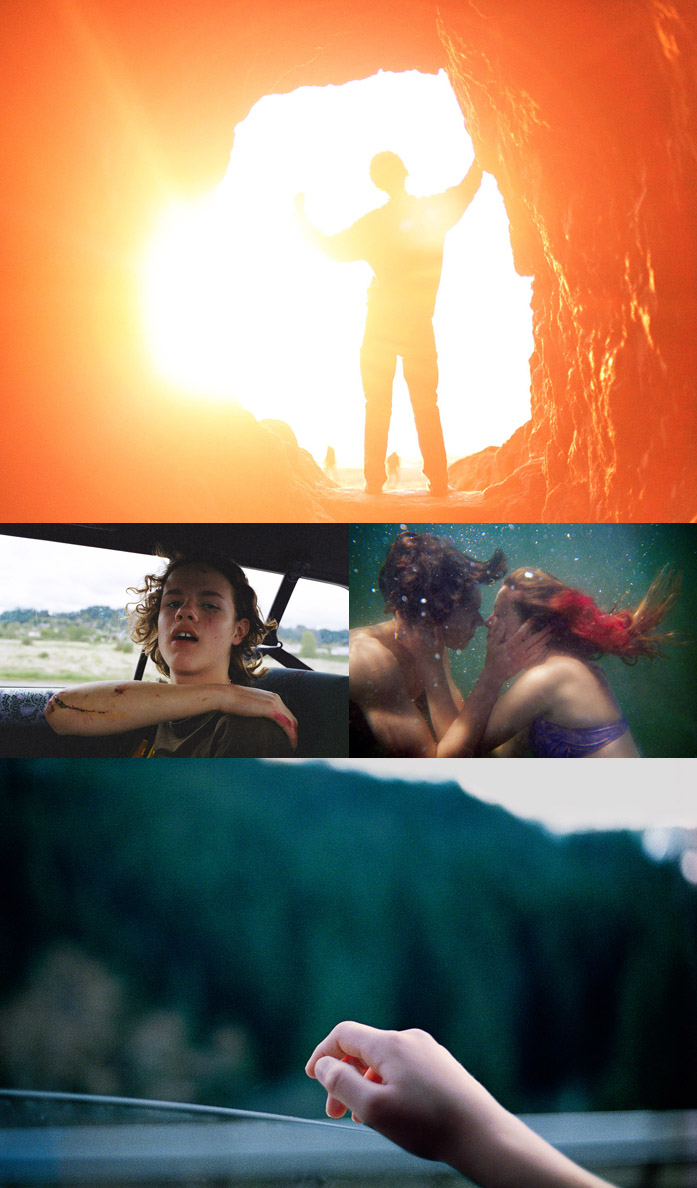 Olivia Bee: from Kids In Love
top: Untitled, 2010
middle left: Max Jumped Off a Train, 2012
middle right: Pre-Kiss, 2010
bottom: Fingertips, 2010
Tags: Digital-C Printing, Exhibitions, Mounting, Olivia Bee, Retouching, Scanning
Kids In Love
Olivia Bee
The first three weeks of June here were all about getting Olivia Bee's Kids In Love exhibition ready for a June 20th opening at the agnès b. Galerie Boutique in Soho.
One one hand — three weeks to image 28 prints isn't the tightest print deadline we've ever worked under (by far) — but considering that we had to produce first-time-ever seen hi-res scans and prints and brace mounting to .080 aluminum and delivery in three weeks — well, lets just say we found ourselves working rather quickly!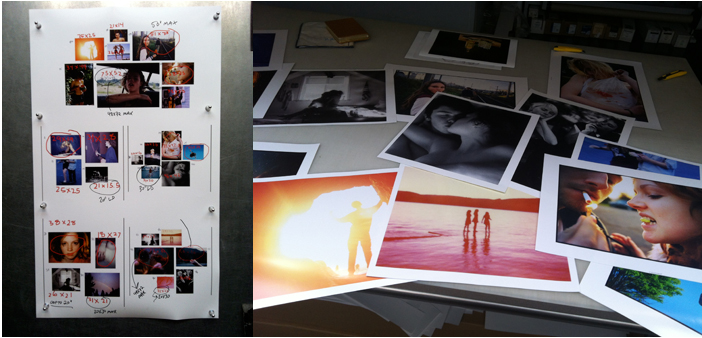 As is often the case, these things start out on the small side …

but then the proofing quickly escalates in complexity (and volume)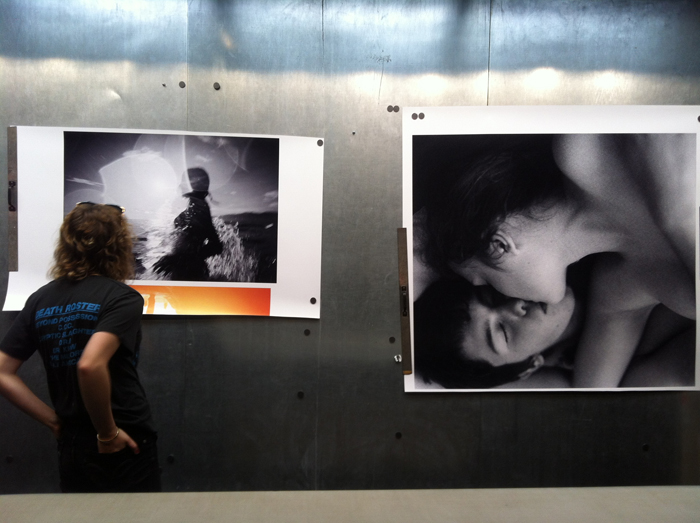 Until eventually — over the course of a week or two —  the full size prints begin to appear.
Tags: Digital-C Printing, Olivia Bee, Retouching, Scanning