Seizing Beauty: A dialogue between the photographs of Paulette Tavormina and Old Master still lives
Paulette Tavormina
Colnaghi Gallery
May 23 – June 23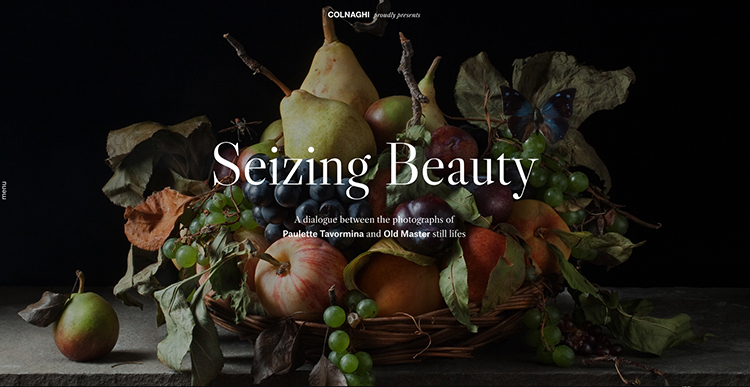 Paulette Tavormina: Seizing Beauty, Colnaghi Gallery, 2017
Paulette's statement:
Beyond the beauty, I want the viewer to see as I see, to feel as I feel when a leaf balances just-so, pointing the eye to the next little narrative that is part of the larger work. This beauty around us is fleeting, and yet can be forever embedded in a perfect moment that is a photograph.
Creating these heartfelt vignettes allows me an avenue to explore the intimate instances of my life, to tell stories of love and loss, of joy and sorrow, all while feeling grateful for the rich abundance of life, then seizing and sharing that beauty. It is a dream come true to be exhibiting at Colnaghi with its rich and revered history. It's truly an honor to have my photographs featured alongside selections from the gallery's quintessential Old Master paintings.
This show is the culmination of shared passion and immense dedication; a uniquely collaborative experience in which I was fortunate and grateful to work closely with the curators and their associates whose collective vision is reflected in this exhibition.
Featured are photographs from several of my series over the last eight years including newer images such as the Orchard Pears, 2016 and Zebra Finches and Tulips, 2017. I had always hoped my photographs would affect someone as deeply as the Old Master paintings have affected me. To have the works in conversation is the realization of my greatest artistic aspiration.
Art is a continuum; the past and present are timeless, woven together with gossamer threads. When captured in a photograph or a painting, still life gives immortality to a single moment in all its beauty and fragility.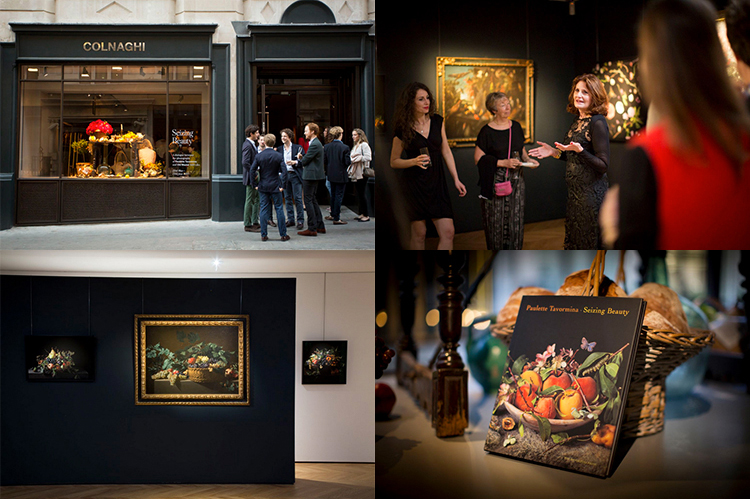 Paulette Tavormina: Seizing Beauty, Colnaghi Gallery, 2017
LTI-Lightside produced over 20 pieces for Seizing Beauty ranging in size from 16 x 20 to 40 x 50. We've been working with Paulette since 2009 and much of that can be seen by clicking here to access our online Project Archive. Her work has been exhibited around the world from New York to Los Angeles, London, Paris, Moscow and beyond. To learn more about Paulette's work, please visit her website here.
Tags: Archival Pigment Printing (Inkjet), Colnaghi, Exhibitions, Paulette Tavormina
Correspondance New-Yorkaise 2017
Raymond Depardon
Libéacion and French Institute Alliance Française (FIAF)


May 12–July 1, 2017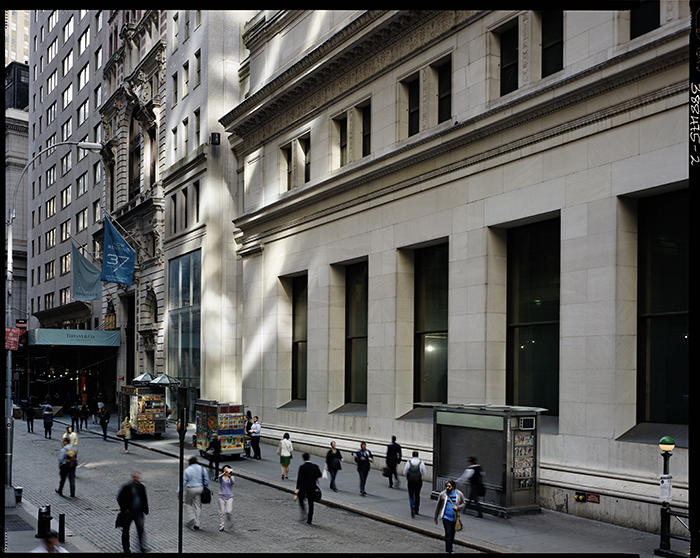 Raymond Depardon for Libération and FIAF, 2017
40 x 50 archival pigment print
From the FIAF Press Release:
Raymond Depardon revisits his landmark Correspondance New-Yorkaise in a special new commission for the FIAF Gallery.
New photos taken daily from May 1-11, 2017 will be displayed alongside his 1981 series, creating a unique portrait of the city across decades.
In 1981, Raymond Depardon's La correspondance New-Yorkaise was published in the Libération newspaper in France. Composed of humorous, observational, photographic notes—and no topical news—the newspaper dedicated a full page to this correspondence every day for a month. It was a pivotal moment both in French photography and in Depardon's career. La correspondance New-Yorkaise marked a turn toward the "new journalism" of the era, which fed on daily life and featured first-person, subjective writing.
36 years later, this major French photographer and filmmaker takes a new look at New York, continuing his rare portrait of one city's unexpected spaces. This exhibition takes place during the cycle of events celebrating 70 years of the Magnum Photos agency.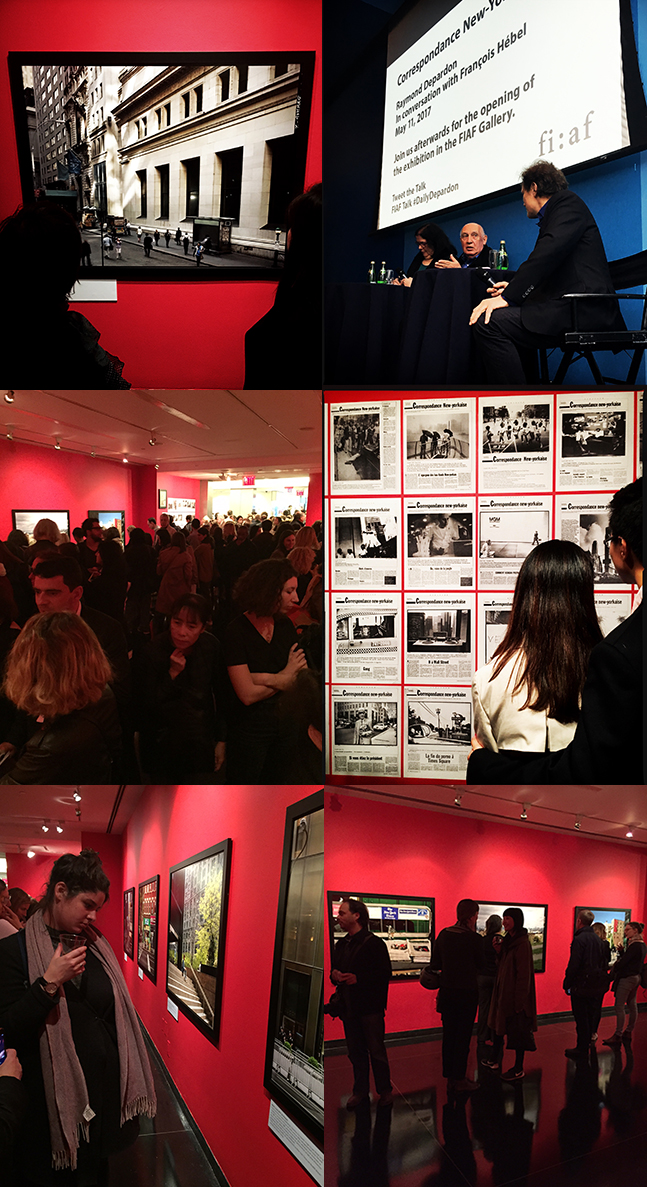 Raymond Depardon at FIAF, 2017
Earlier this Spring, our good friends at Picto introduced us to Raymond Depardon thereby offering a unique opportunity to participate in his iconic Correspondance New-Yorkaise 2017 project, now spanning some 30 + years since it's inception.
Now, it's not as if the expedited processing of Raymond's 8 x 10 negatives each morning and the subsequent scanning of selections and final file prep for Libéracion for seven days straight wasn't enough — but before we knew it (and who knows really (?) maybe it was the language barrier) we found ourselves producing a full blown exhibition of 40 x 50 archival pigment prints for the
French Institute Alliance Française as well!

Bravo Raymond (!) it seems, is about all that's left to say  …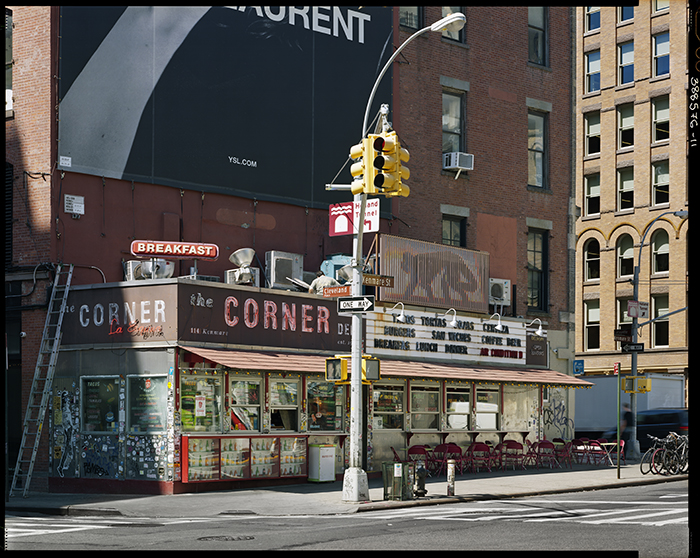 Raymond Depardon for Libération and FIAF, 2017
40 x 50 archival pigment print
Tags: Archival Pigment Printing (Inkjet), Editorial, Exhibitions, Film Processing, Picto, Raymond Depardon, Scanning
Slippery When Wet
Ben Fink Shapiro
A+E Studios
May 3 through June 2
Our client (and friend) Ben Fink Shapiro clearly knows how to have fun … and his exhibition at the magnificent A+E Studios in Tribeca titled Slippery When Wet confirms that with a bullet! The event was breezy, energetic and full of friends & family with a positive vibe that spilled out onto the street.


Ben Fink Shapiro: Slippery When Wet at A+E Studios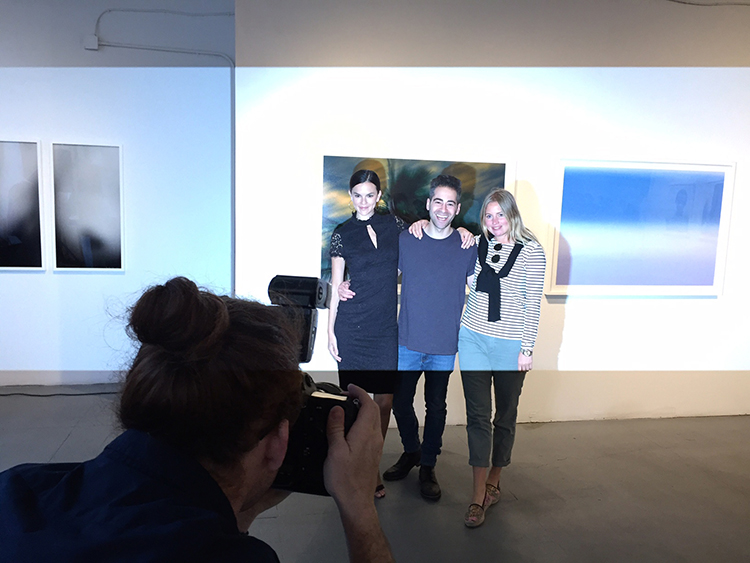 Ben Fink Shapiro, in his element …

and Shapiro's guests, also in their element!
LTI/Lightside printed over twenty archival pigment prints for Slippery When Wet — many in excess of 50″ x 60″
Tags: Archival Pigment Printing (Inkjet), Ben Fink Shapiro, Exhibitions
Torture
Andres Serrano
Galerie Nathalie Obadia /
Bourg-Tibourg, Paris


November 10 – December 30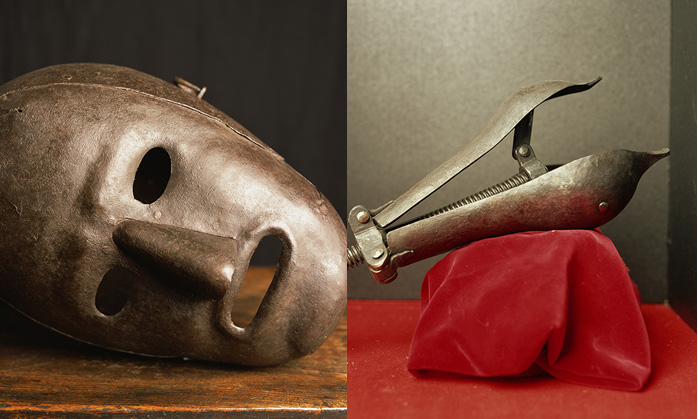 Andres Serrano: from Torture, Galerie Nathalie Obadia, 2016
L: Fool's Mask IV – Hever Castle England, 2015
R: The Pear – Inquisition Museum Carcassonne, 2015
50 x 60 archival pigment prints
From www.a-political.org
In 2005, The New York Times Magazine asked Andres Serrano to produce images of torture for the cover page and lead article What We Don't Talk About When We Talk About Torture by Joseph Lelyveld. Ten years on, in 2015, Andres Serrano returned to the subject, collaborating with a/political on his most ambitious project to date. Over the course of the year, Serrano gained access to a number of restricted sites and individuals. The photographs developed as a cabinet of curiosity, following the evolution of punitive and coercive techniques into its modern day manifestation. 
Click here for more from a-political.org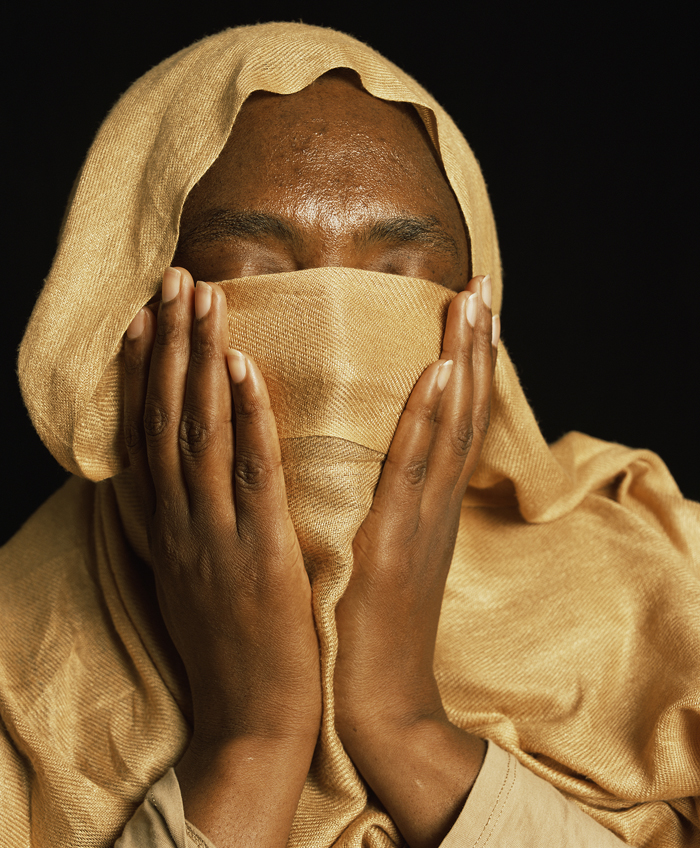 Andres Serrano: Fatima, from Torture at Galerie Nathalie Obadia, 2016
50 x 60 archival pigment print
This is LTI/Lightside's first exhibition with Andres Serrano — we recently completed the file prep on over 200 images for his Hatji Cantz publication Salvation. The Holy Land, a visual survey of contemporary Israel intended to penetrate beyond the prevailing politicized sound bites and media driven images of our present day.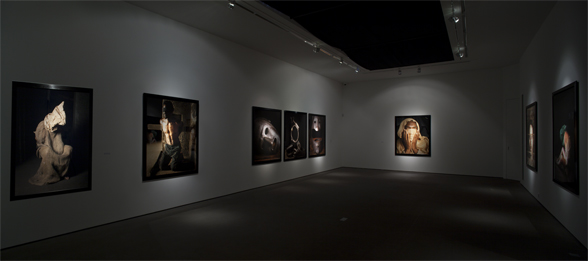 Andres Serrano: Torture (installation view) Galerie Nathalie Obadia, 2016
Click here to see more from Serrano's Torture exhibition at Galerie Nathalie Obadia.
Tags: Andres Serrano, Archival Pigment Printing (Inkjet), Exhibitions
Containers and Their Drivers
Mark Leckey
MoMA PS1
October 2016 – March 2017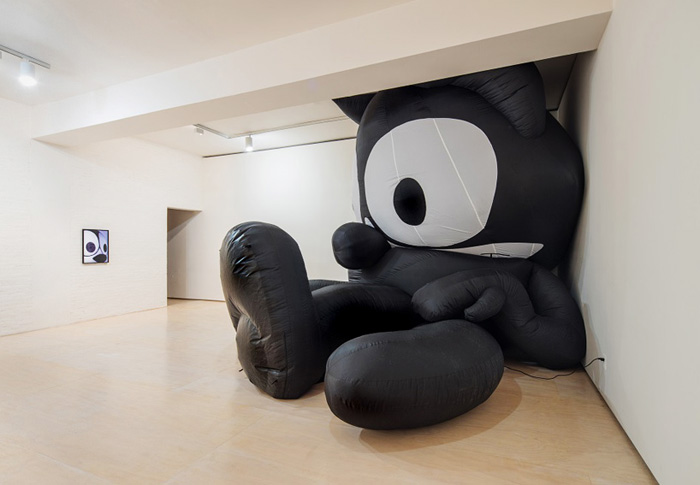 Mark Leckey: Containers and Their Drivers, PS1, 2017
installation view "Felix the Cat" (2013). Credit Pablo Enriquez (photo); via the artist and MoMA PS1
We were lucky to have Gavin Brown's Enterprise referred to us early in the Fall. They were helping fill out Mike Leckey's  sprawling mid-career retrospective (or whatever it's called) with some archival pigment printing — that's our 68cm print of Noon Portrait of Felix Head hanging next to the door in the same room as the giant Felix the Cat.
There's a handful more sprinkled throughout Container's and Their Drivers … heck, a few are quite large — you might not even miss them (!)
Artists in Dialogue: Katherine Newbegin & Jim Osman
Katherine Newbegin
Lesley Heller Workspace
October 23 – December 4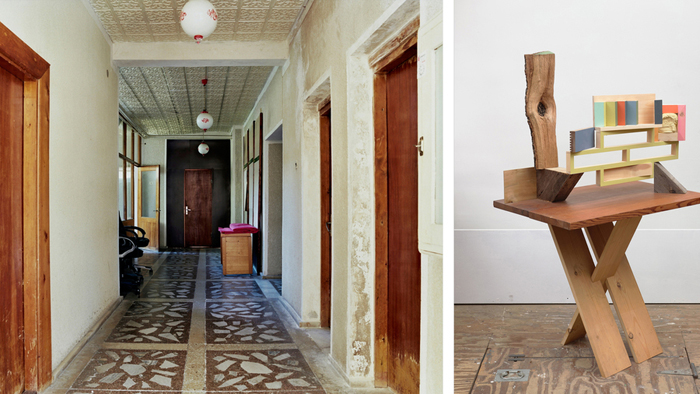 Leslie Heller Workspace: Artists in Dialogue: Katherine Newbegin & Jim Osman
October 23 – December 4, 2016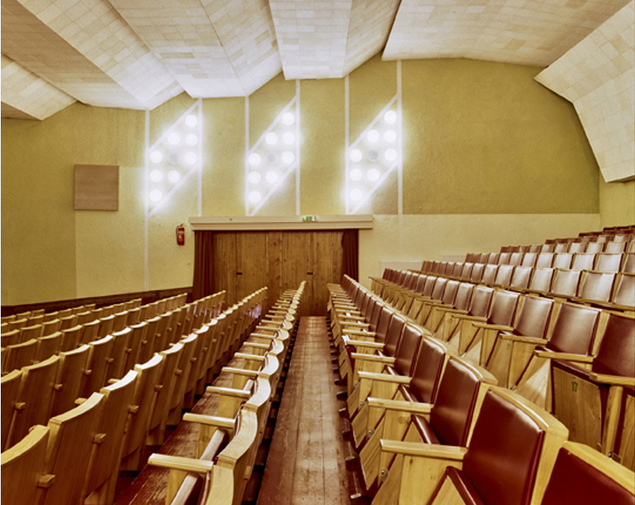 Katherine Newbegin "Auditorium circa 1972 (Eglés Sanatorium, Druskininkai, Lithuania)"
2016, C-Print, 40 x 50 in. Ed. of 2 + 1AP
From the Leslie Heller Workspace website:
Artists in Dialogue presents the work of photographer Katherine Newbegin and sculptor Jim Osman.
Katherine Newbegin's photographs explore vacant and long unused places of leisure, travel and transitional occupancy. All of these spaces are deeply informed by the traces of the human activities that had once taken place there, and linger now only in the remnants left behind.  The architecture of these hotel rooms, sanatoriums, and auditoriums, holds a stifling sense of deadness, as if already ossified, channeling imagery of a distant yet recent history.  Newbegin's newest series of photographs explore Polish and Lithuanian hotels and sanatoriums which were used in the 1970's as vacation and therapeutic destinations by citizens of the former Soviet Union.
Jim Osman's sculptures center on explorations of structure, architecture and space. Working with wood, paint, and construction paper, Osman instinctively combines materials, forms and colors to create dynamic 3-dimensional compositions. The sculptures presented in this exhibition range from  complex free-standing floor pieces, to smaller and more intimate sculptures with simplified geometric contours. The sculptures excavate formal relationships of line and structure and invite contemplations on architecture, furniture and the materiality of wood.

 Katherine Newbegin "Couples (Eglés Sanatorium, Druskininkai, Lithuania)", 2016
C-print, 30 x 40 inches, Ed. of 3 +1AP
LTI/Lightside has worked with Katherine Newbegin for a number of years — we printed this series of 30 x 40 and 40 x 50 conventionally enlarged c-prints directly from her original negatives.
Katherine Newbegin (b.1976) received her MFA from Hunter College and her BA from Yale. Newbegin has been the recipient of a Tiffany grant in 2009, a DAAD fellowship in 2008, and has been awarded residencies at the Marie Walsh Sharpe Foundation, Yaddo, the Camera Club of New York, and the Catskills Mountain Foundation. Newbegin has shown her work nationally and internationally, including at: Dina4Projekte, Haas & Fischer Gallery, Galerie Open, Pinakothek der Moderne, Kunstverein Munich, Kommunale Galerie Berlin, the Loeb Art Center at Vassar College, Deutsches Haus, and the Chelsea Art Museum. Newbegin has published catalogues with Revolver in Germany, and the Loeb Art Center at Vassar College. Her work has been featured in Berlin Zitty, Time Out New York, Lettre International, Camera Austria, Neues Deustchland, ParisBerlin, Zuricher Zeitung, Die Welt, and the Berliner Morgenpost. She lives and works in Brooklyn, New York.
Tags: conventional c-prints, Exhibitions, Film Processing, Katherine Newbegin
Talia Chetrit
Kaufmann Repetto
September 15 – October 31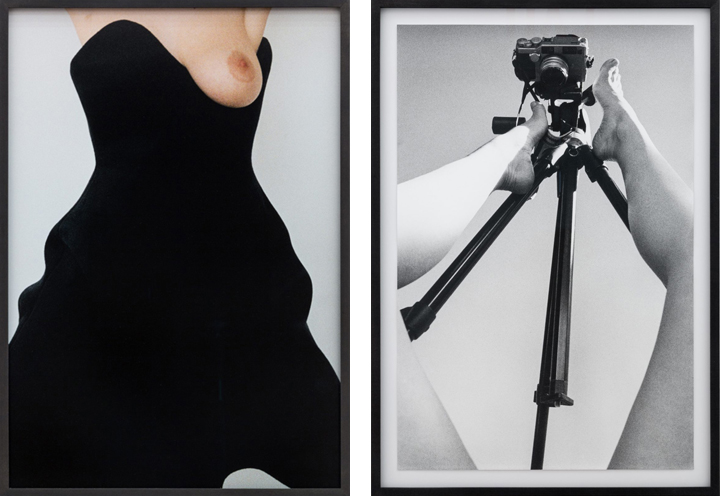 Talia Chetrit
L: dress, inkjet print, 26 x 18″, 2016
R: legs, silver gelatin print, 24″ x 16″, 2016


From the Kaufmann Repetto press release:
In her latest photographs Talia Chetrit has structured a series of performative scenarios in which the artist uses her body, and that of her partner, to destabilize the conventions of self-portraiture and its mechanisms of control. The shutter release—along with mirrors in her studio, deconstructed clothing and multiple cameras—are tools with which Chetrit sets up deliberate triangulations that present us with critical openings. It is through these openings that we see the artist repeatedly demonstrating her submission to her own process as an act of authorial agency.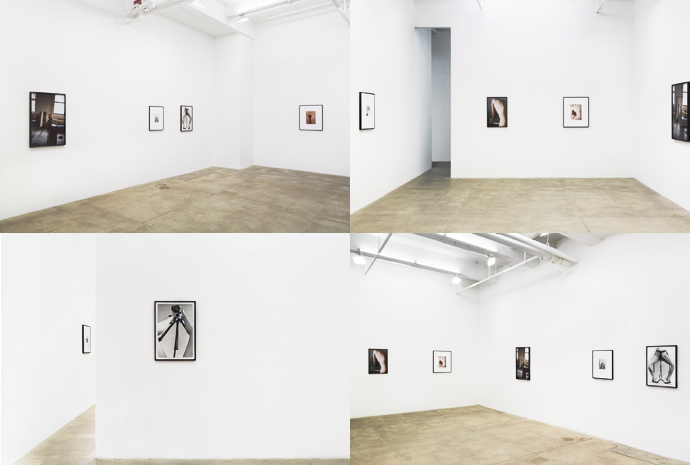 Kaufmann Repetto: Talia Chetrit installation view
September 15 – October 31, 2016


This is the third exhibition we've helped produced for Talia Chetrit with Kaufmann Repetto. We've been working with Talia since 2009.
Tags: Archival Pigment Printing (Inkjet), Exhibitions, Film Processing, Kaufman Repetto, Scanning, Talia Chetrit
My Point of View
Brian Nice
Garrison Art Center
April 23 – May 1
LTI-Lightside has worked with Brian Nice since 2000 processing his film, scanning, and making exhibition prints. However, in 2009, Brian suffered a brain bleed from a cavernous malformation on his brain stem. Before that he enjoyed successful 25-year career as a fashion and beauty photographer, shooting for all of the usual suspects, Elle, Cosmo, Marie Claire, etc.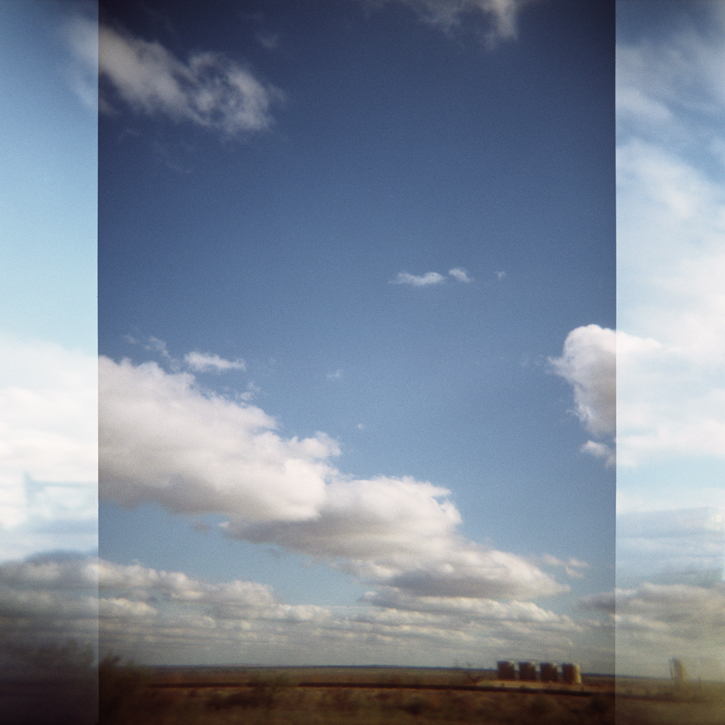 Brian Nice: from My point of View at Garrison Art Center, 2016
40″ x 40″ archival inkjet print / lamination / brace mounting
Brian's life changed forever in 2009, when he first awoke after the hemorrhage he was only able to move one of his left fingers. He has made incredible progress after two brain surgeries and daily PT but still speaks and moves with great difficulty. His mental faculties remain acute. He told the New York Times that he's "mentally fit but in a broken body" and that holding a conversation can be "like an Olympic event."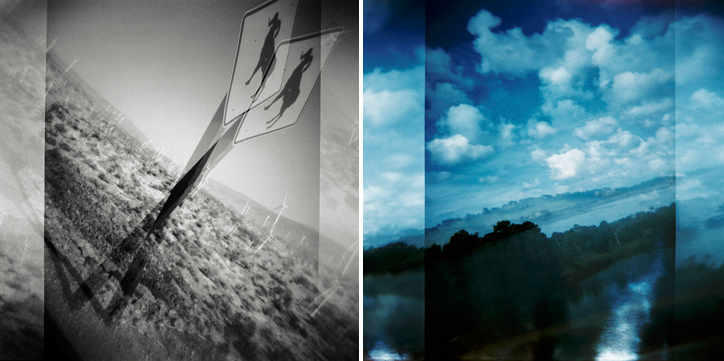 Brian Nice: from My Point of View at Garrison Art Center, 2016
Both 11″ x 11″ archival inkjet prints / lamination / brace mounting
With the phenomenal support of his family and friends (once of which, provided him with a plastic, medium-format Holga film camera) — Brian had an epiphany: the Holga, with its high propensity for flares, blurry images and double exposures perfectly imitated the way he sees the world these days.
So in 2013 (to his therapists' dismay) Brian embarked on a cross-country trip with a small crew — including his mother and friends — to shoot the American landscape as he now sees it. The results are gloriously expressionistic and colorful and serve as a testament to Brian's incredibly optimistic philosophy toward life in his current condition. His My Point of View exhibition is now on view at Garrison Art Center in Garrison, NY.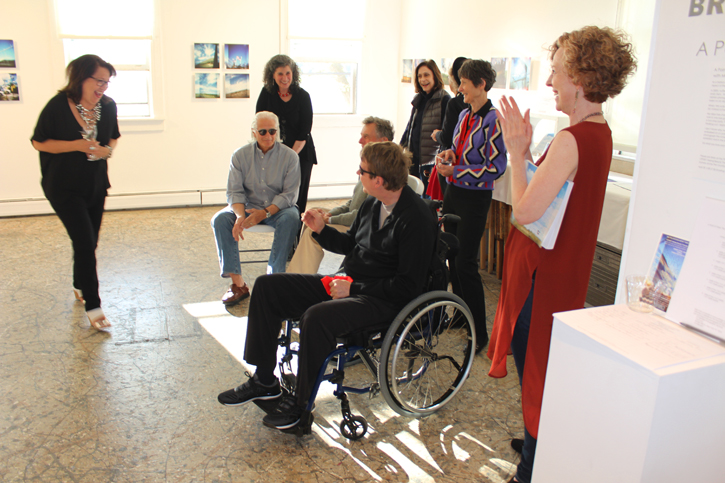 Brian Nice: My Point of View opening at Garrison Art Center, 2016
To see more of Brian's work, and to learn more about his travels as a TBI (Traumatic Brain Injury) survivor, please visit his website here.
Tags: Archival Pigment Printing (Inkjet), Brian Nice, Exhibition Mounting, Exhibitions, Film Processing, Scanning
Sitting in the Dark with Strangers
Richard Finkelstein
Robert Mann Gallery
December 10 – January 30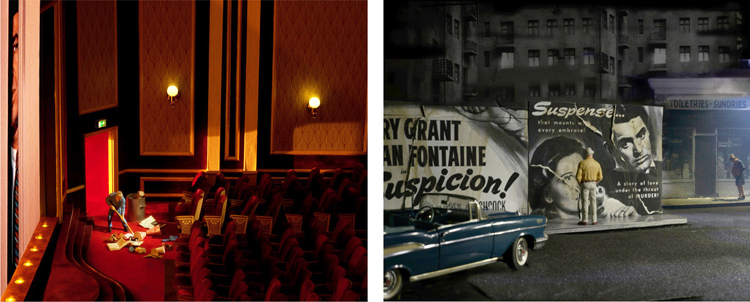 Richard Finkelstein: Sitting in the Dark with Strangers
Robert Mann Gallery, December 10 – January 30
Tags: Archival Pigment Printing (Inkjet), Exhibitions, Richard Finkelstein, Robert Mann Gallery
Two Days in the Life of Andy …
Robert Levin
Maison Gerard
Dec 2015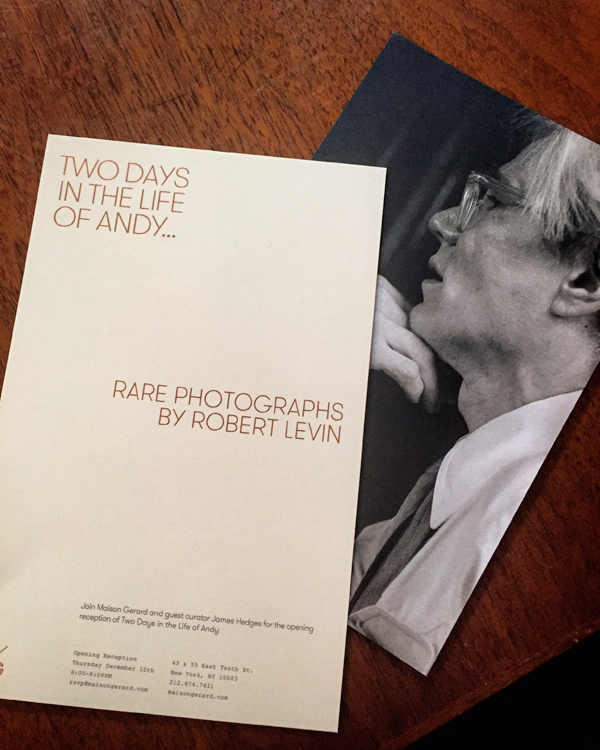 Robert Levin: Two Days in the Life of Andy …
Maison Gerard NYC, December 2015

Tags: Archival Pigment Printing (Inkjet), Exhibitions, Robert Levin