Vast: Sea Salt Sand Sky
Joni Sternback
Harn Museum of Art
November 21 – April 22, 2018

Joni Sternbach: Harn Museum of Art
From the Harn Museum press release:
VAST: Sea Salt Sand Sky features over seventy photographs by acclaimed New York artist Joni Sternbach. They picture the sublime vastness of ocean, sky and desert captured on film, and produced as cyanotype, platinum/palladium, gelatin silver or pigment prints and video. VAST also includes Sternbach's most celebrated series, Surfland, a mesmerizing array of surfer portraits (some of noted surfers) made on beaches around the world in the 19th century wet plate collodion process. Applying almost every photographic form there is, the artist uses a variety of matrices (glass, film, video), camera sizes (the largest, a 16×20" view camera) and lenses (including a 1840s Petzval Portrait lens) to create exquisitely detailed imagery. "I have pursued historic mediums," says Sternbach, "as a way to have a conversation with history, and play with photography."

The word "vast" references the subject and scale of Sternbach's prints, and the reverie she finds there. Her expansive vistas include history (marking the passage of time and change) and the contemporary sublime (terrifying and awesome in the earth's beauty and power). Her surfer portraits shift this inward meditation outward to where surfer's bodies and boards master the ocean's edge, finding euphoria there.
The exhibition is curated by Carol McCusker, PhD, Curator of Photography.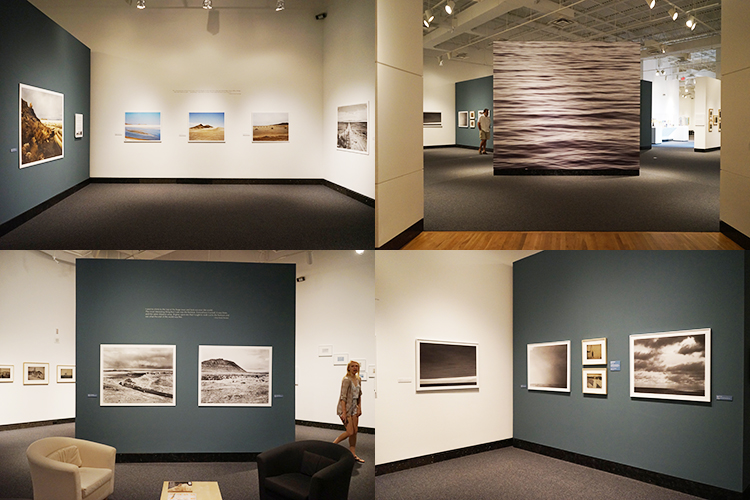 Joni Sternbach: install views at the Harn Museum of Art

LTI-Lightside has been working with Joni Sternbach for over a decade — Joni has generously included us in a number of projects over the years offering an up-close perspective on how she navigates between vintage analogue photography and state of the art digital technology to tell her stories.
You can see more of Vast at the Harn Museum of Art by clicking here.
Tags: Archival Pigment Printing (Inkjet), Exhibitions, Joni Sternbach, Scanning
Tina Barney
Rizzoli International Publications
2017

Hardcover, 236 pages, 142 image plates

Tags: Archival Pigment Printing (Inkjet), Conventional C-Printing, Film Processing, Imaging, Scanning, Tina Barney
Poser
Talia Chetrit
Sies + Höke
Sept 8 – Oct 8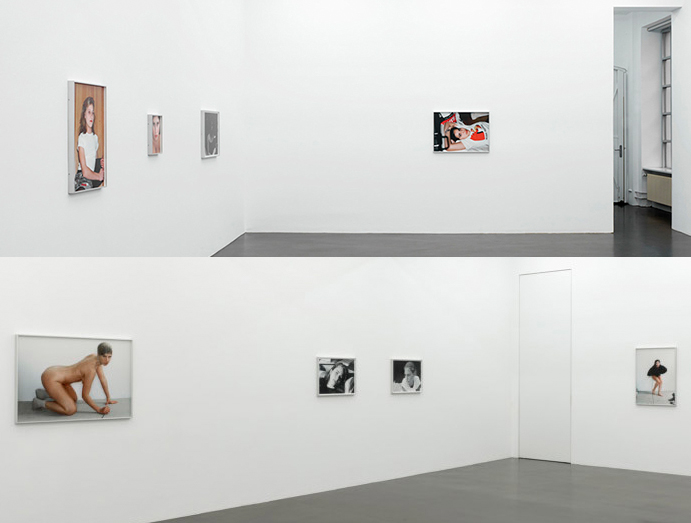 Talia Chetrit: Poser Sies + Höke, September 2017
From the Sies + Höke press release:
In Poser Talia Chetrit takes her own archive as the subject of an exhibition. In this show she presents two rooms of staged photographs taken over a 23 year span as a contiguous body—portraits taken by Chetrit as a teenager of her friends, all aged 12-15 from 1994-1997, and three new self-portraits shot in 2017. In the first set of photographs we see crops of young girls' faces, other girls in lackadaisical repose, two listlessly lying on a bed nude as well as more recent, provocative images Chetrit has taken of herself—donning only panty hose on her face or a plastic shirt, both in overly dramatized makeup.
The work is possible within scalar and temporal shifts of representation that call the very processes of image making into question—framing and reframing the failures of her subjects' intentions, of pretense and of appearing. Her preoccupation with the memory of those early shoots gives impetus to this show as something beyond 'autobiography', however.  At the time, she—newly behind the lens as an artist—and her friends were enacting their burgeoning agencies through each other, as peers, sharing in the spectacle of these photoshoots; this—opposed to her present experience, in which she uses these same images of the girls, then more than half age that she is now, along side images of her adult self—elicits a potently perverse anachronism. We see structures of power and dynamics of relations, prescience of our younger selves, all stripped bare and redressed by turns.
She has consistently, and by necessity, been concerned with the limits of the self-image and the implication of others in her practice. The forensic aspect of this work allows the artist to produce a double take on her own processes. The leaky, violent sophistication of the teen murder scenes alongside the almost clown level of makeup and 'costuming' –in both the images taken of her friends, and those she takes of herself–are leveled on a strange plane of equivalence. Like her previous shows, this work sits inside the unbounded intersections of staging and discovery, of human bodies, objects and meaning, which naturally emerge when photography is considered an act of performance—it's through this process that Chetrit continually reappraises her role as a photographer and that of photography itself.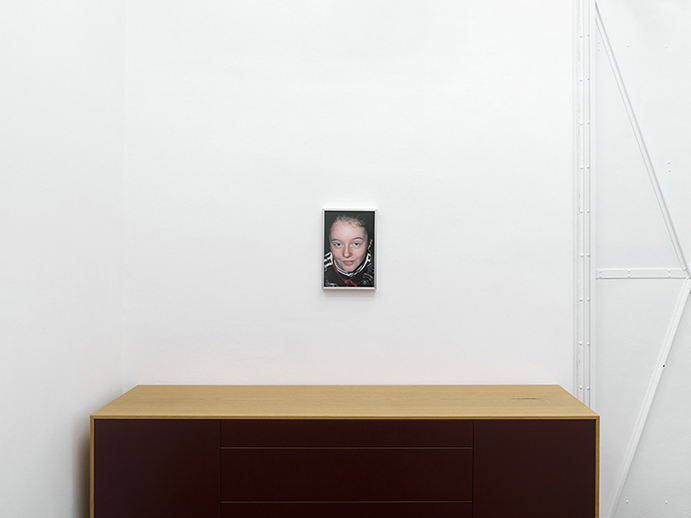 Talia Chetrit: installation view Poser,  Sies + Höke, 2017
This is the third exhibition of Chetrit's work we've helped produce for Sies + Höke. We've been working with Talia since 2009.

For more on our projects with her click here
For more on I'm selecting at Sies + Höke click here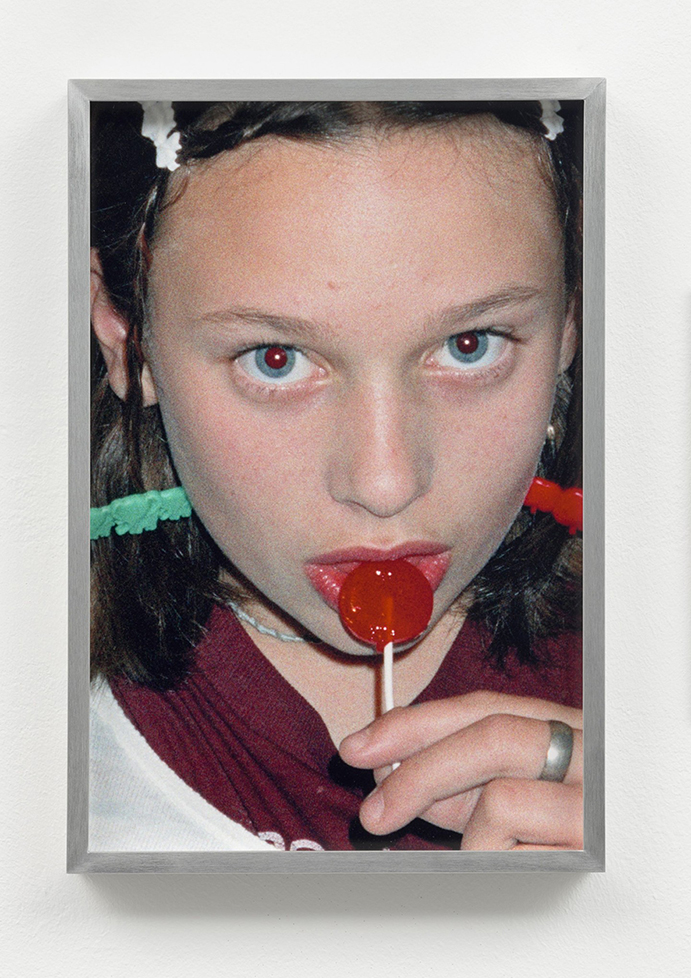 Talia Chetrit: Face 1, 1994 / 2017. 
14″ archival inkjet print
Tags: Archival Pigment Printing (Inkjet), Exhibitions, Mounting, Sies + Höke Galerie, Talia Chetrit
Survival Signs
Mounir Fatmi
Jane Lombard Gallery
September 7 – October 21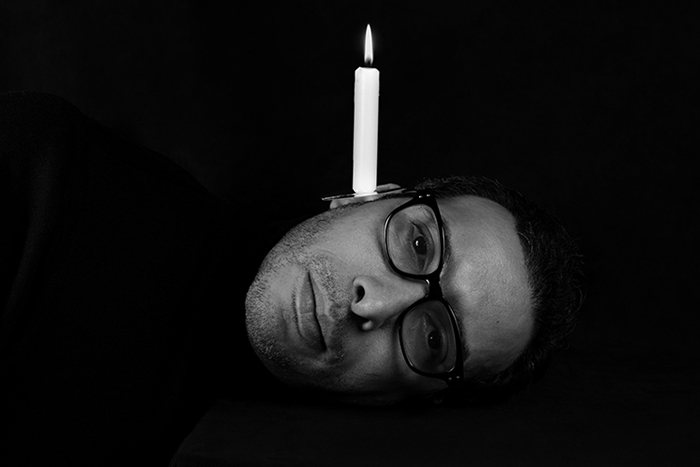 Mounir Fatmi: Calligraphy of Fire, from Survival Signs, Jane Lombard Gallery, September, 2017
32 x 52.5 archival pigment print
From the Jane Lombard Gallery press release:
Jane Lombard Gallery is pleased to present Survival Signs, Mounir Fatmi's third solo exhibition with the gallery. His work directly addresses the current events in our world and speaks to those whose lives are affected by restrictive political climates. "Survival signs" can also be seen as cultural signs, images, objects, experiences, and their connections and relationships to our everyday life. Is our society fluid, open and accepting, or the opposite? Several of the works in the exhibition teeter along a fine line of interpretation; are they revealing moments of construction or destruction, lightness or darkness? The artist presents his works as signs of survival; elements that allow him to resist and understand the world and its changes.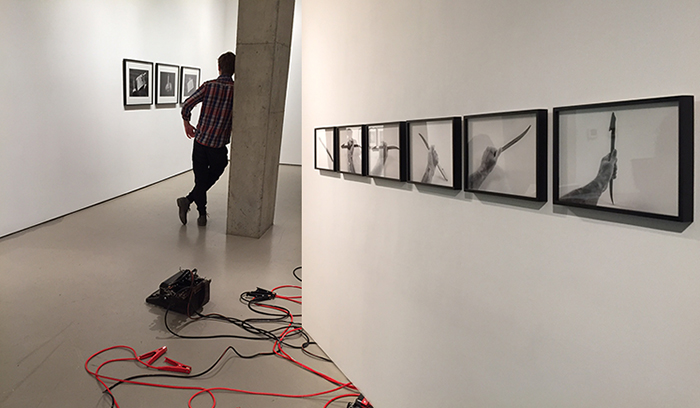 Mounir Fatmi: Survival Signs, Jane Lombard Gallery, September, 2017
We were super-happy that Jane Lombard Gallery asked us to print selections for Mounir Fatmi's Survuval Signs exhibition … but  we were truly floored by his "open letter" regarding his decision not to travel to Trump's new USA:
Open letter from Mounir Fatmi
As you can see, it's been hard for me to write this letter. I had to wait until the last minute. I needed an emergency- the same emergency that drives me to create art in any circumstance, like an ambulance that takes every possible risk in order to save a life. In this case, it's my life I'm talking about.
I left Morocco for good in 1999 in search of a freedom of speech I couldn't find at home.
I had to cut off all ties with my father, my family, my neighborhood and ultimately my country. I wanted to take a step back, to get as far as possible from my cultural context.
I wanted to experience the world. Meet people. Read the forbidden books. Discovering the Beat generation and its authors allowed me to get away. My encounter with Paul Bowles in Tangiers was decisive. Reading Kerouac, Ginsberg, Burroughs, discovering Brion Gysin's calligraphy… All this nourishment allowed me to live, to hope and to dream of a better world.
While I was studying in Rome, I discovered Fra Angelico's small painting from the 15th century, The Healing of the Deacon Justinian. In the painting, the brothers Damian and Cosmas graft the leg of a black man onto the white body of Deacon Justinian. After just one look at this painting, I understood that I was that black leg. I was surprised that everyone around me only saw the perspective, the light and the composition in the painting. I was the only one to see this black leg. This alien element has been living within me and made me who I am today. A survivor. An immigrant worker. A permanent exile.
I haven't changed nationalities. I still travel with my Moroccan passport, which is a work of art in itself. That passport is filled with visas from several countries where I've shown my work these last few years. Traveling with a Moroccan passport is an adventure. I'm never sure I'll get through customs. In addition to the fatigue of traveling, I have to face the stressful interviews by customs agents. One of the most traumatizing experiences I've had was with American customs, a few years back. After three hours of questioning and getting my fingerprints and my picture taken, the agent presented me with a bible and asked me to swear that everything I had told him about me and my relatives was the truth. I told him that the reason I was in this situation in the first place was because I'm supposed to be a Muslim and therefore I didn't see why he was giving me a bible to swear the truth.
Without acknowledging the remark I had just made, he asked me again to swear on the bible, looking straight at me this time. I put my hand on the bible. He asked me to raise the other hand and say: I swear. I swore. I just didn't want him to send me off to Guantanamo under any pretense. That instant was for me a moment of extreme lucidity. No more illusions. I live in a world I am not able to understand.
Of course the customs agent was only doing his job, and his job required him to be afraid of me. His fear wounded me, and I carry it like a scar to this day.
I wanted to help him, but I couldn't. The more I tried to reassure him, the more suspicious I grew to him.
I know that I am just a speck of dust in this machine. A black leg grafted on the body of another man. What I'm relating in this letter is nothing compared to what thousands of refugees endure, dodging death as they hope for a better world for them and their children. I've always believed that America could be a part of that world. That heart capable of welcoming us all and warming us. My illusions were shattered the night the result of the latest election was announced. My disappointment was huge. I realized that we may never see again this free world we dreamed of so much.
Today, I don't have the strength nor the courage to offer myself to a terrorized customs agent faced with a poor Arab artist. I know the situation of immigrants in the USA has gotten worse since the latest immigration laws. That getting through the border is more and more difficult. This time I would be incapable of swearing on any holy book or of accepting any more humiliations. I must protect whatever little hope I have left. That hope is my survival.
I trust you in presenting my work to the gallery's public. I hope one day I can find the courage to come and see you.
Mounir Fatmi, August 18th, 2017
Tags: Archival Pigment Printing (Inkjet), Exhibition Mounting, Exhibitions, Jane Lombard Gallery, Mounir Fatmi
Seizing Beauty: A dialogue between the photographs of Paulette Tavormina and Old Master still lives
Paulette Tavormina
Colnaghi Gallery
May 23 – June 23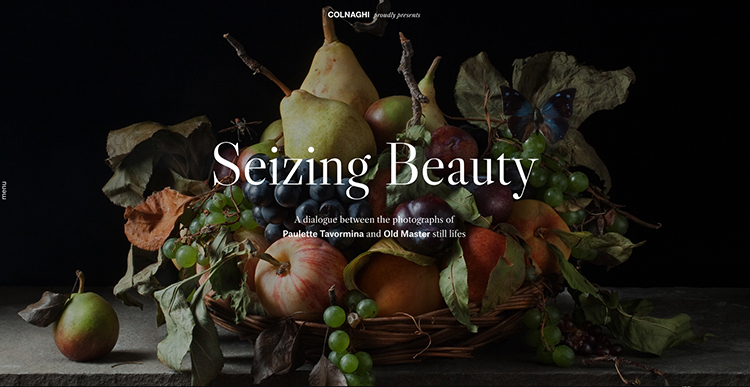 Paulette Tavormina: Seizing Beauty, Colnaghi Gallery, 2017
Paulette's statement:
Beyond the beauty, I want the viewer to see as I see, to feel as I feel when a leaf balances just-so, pointing the eye to the next little narrative that is part of the larger work. This beauty around us is fleeting, and yet can be forever embedded in a perfect moment that is a photograph.
Creating these heartfelt vignettes allows me an avenue to explore the intimate instances of my life, to tell stories of love and loss, of joy and sorrow, all while feeling grateful for the rich abundance of life, then seizing and sharing that beauty. It is a dream come true to be exhibiting at Colnaghi with its rich and revered history. It's truly an honor to have my photographs featured alongside selections from the gallery's quintessential Old Master paintings.
This show is the culmination of shared passion and immense dedication; a uniquely collaborative experience in which I was fortunate and grateful to work closely with the curators and their associates whose collective vision is reflected in this exhibition.
Featured are photographs from several of my series over the last eight years including newer images such as the Orchard Pears, 2016 and Zebra Finches and Tulips, 2017. I had always hoped my photographs would affect someone as deeply as the Old Master paintings have affected me. To have the works in conversation is the realization of my greatest artistic aspiration.
Art is a continuum; the past and present are timeless, woven together with gossamer threads. When captured in a photograph or a painting, still life gives immortality to a single moment in all its beauty and fragility.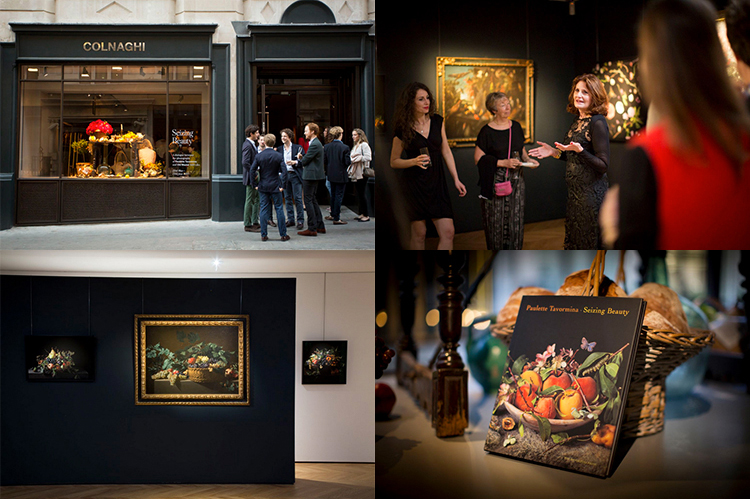 Paulette Tavormina: Seizing Beauty, Colnaghi Gallery, 2017
LTI-Lightside produced over 20 pieces for Seizing Beauty ranging in size from 16 x 20 to 40 x 50. We've been working with Paulette since 2009 and much of that can be seen by clicking here to access our online Project Archive. Her work has been exhibited around the world from New York to Los Angeles, London, Paris, Moscow and beyond. To learn more about Paulette's work, please visit her website here.
Tags: Archival Pigment Printing (Inkjet), Colnaghi, Exhibitions, Paulette Tavormina
Correspondance New-Yorkaise 2017
Raymond Depardon
Libéacion and French Institute Alliance Française (FIAF)


May 12–July 1, 2017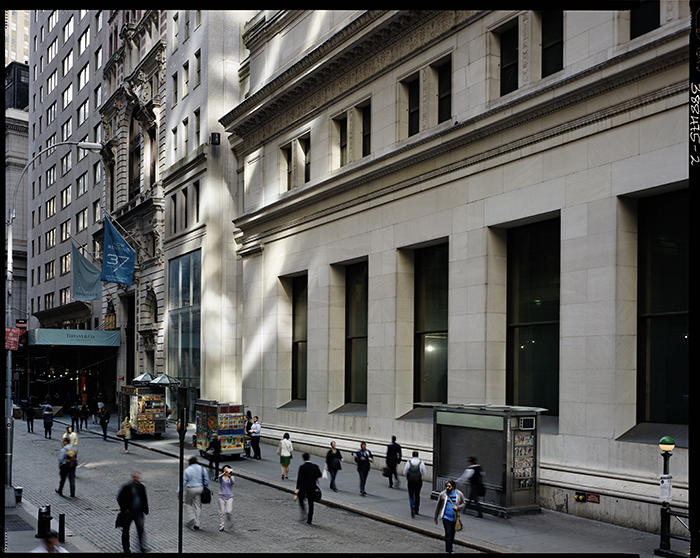 Raymond Depardon for Libération and FIAF, 2017
40 x 50 archival pigment print
From the FIAF Press Release:
Raymond Depardon revisits his landmark Correspondance New-Yorkaise in a special new commission for the FIAF Gallery.
New photos taken daily from May 1-11, 2017 will be displayed alongside his 1981 series, creating a unique portrait of the city across decades.
In 1981, Raymond Depardon's La correspondance New-Yorkaise was published in the Libération newspaper in France. Composed of humorous, observational, photographic notes—and no topical news—the newspaper dedicated a full page to this correspondence every day for a month. It was a pivotal moment both in French photography and in Depardon's career. La correspondance New-Yorkaise marked a turn toward the "new journalism" of the era, which fed on daily life and featured first-person, subjective writing.
36 years later, this major French photographer and filmmaker takes a new look at New York, continuing his rare portrait of one city's unexpected spaces. This exhibition takes place during the cycle of events celebrating 70 years of the Magnum Photos agency.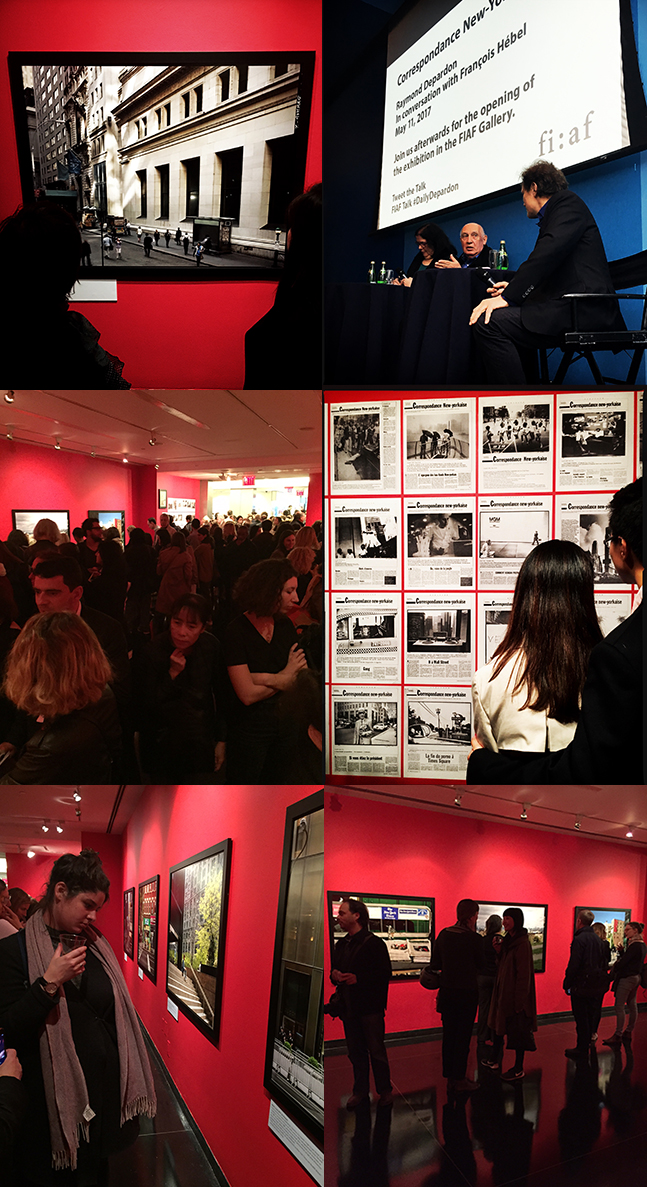 Raymond Depardon at FIAF, 2017
Earlier this Spring, our good friends at Picto introduced us to Raymond Depardon thereby offering a unique opportunity to participate in his iconic Correspondance New-Yorkaise 2017 project, now spanning some 30 + years since it's inception.
Now, it's not as if the expedited processing of Raymond's 8 x 10 negatives each morning and the subsequent scanning of selections and final file prep for Libéracion for seven days straight wasn't enough — but before we knew it (and who knows really (?) maybe it was the language barrier) we found ourselves producing a full blown exhibition of 40 x 50 archival pigment prints for the
French Institute Alliance Française as well!

Bravo Raymond (!) it seems, is about all that's left to say  …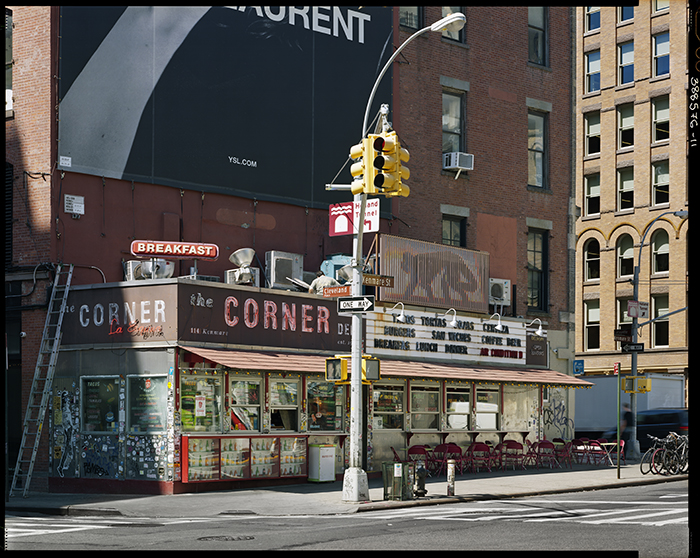 Raymond Depardon for Libération and FIAF, 2017
40 x 50 archival pigment print
Tags: Archival Pigment Printing (Inkjet), Editorial, Exhibitions, Film Processing, Picto, Raymond Depardon, Scanning
Slippery When Wet
Ben Fink Shapiro
A+E Studios
May 3 through June 2
Our client (and friend) Ben Fink Shapiro clearly knows how to have fun … and his exhibition at the magnificent A+E Studios in Tribeca titled Slippery When Wet confirms that with a bullet! The event was breezy, energetic and full of friends & family with a positive vibe that spilled out onto the street.


Ben Fink Shapiro: Slippery When Wet at A+E Studios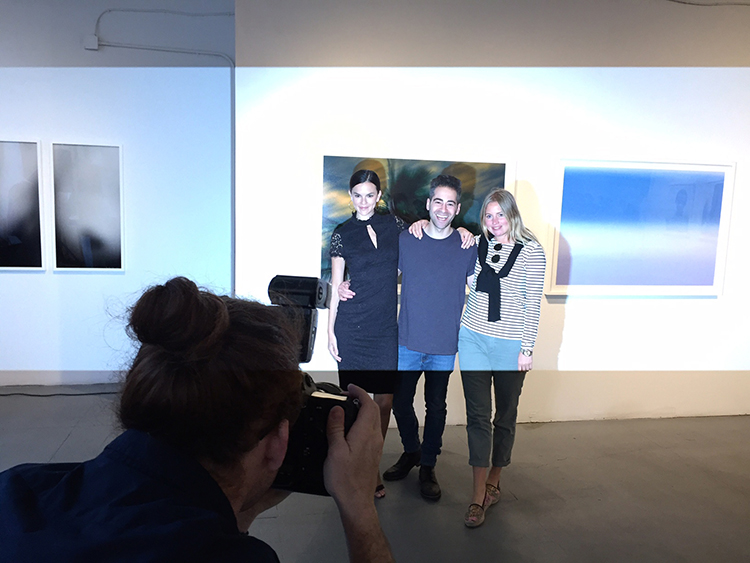 Ben Fink Shapiro, in his element …

and Shapiro's guests, also in their element!
LTI/Lightside printed over twenty archival pigment prints for Slippery When Wet — many in excess of 50″ x 60″
Tags: Archival Pigment Printing (Inkjet), Ben Fink Shapiro, Exhibitions
Torture
Andres Serrano
Galerie Nathalie Obadia /
Bourg-Tibourg, Paris


November 10 – December 30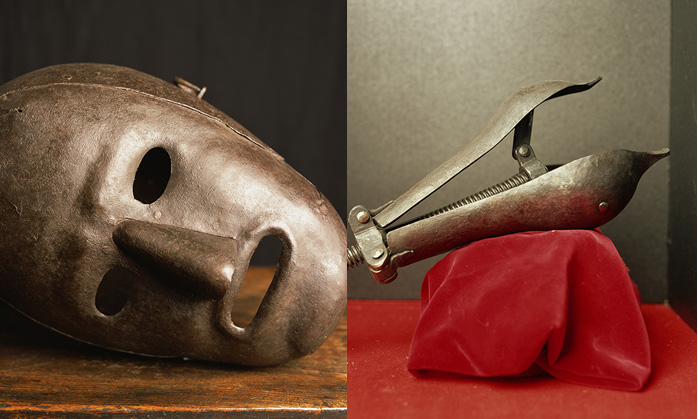 Andres Serrano: from Torture, Galerie Nathalie Obadia, 2016
L: Fool's Mask IV – Hever Castle England, 2015
R: The Pear – Inquisition Museum Carcassonne, 2015
50 x 60 archival pigment prints
From www.a-political.org
In 2005, The New York Times Magazine asked Andres Serrano to produce images of torture for the cover page and lead article What We Don't Talk About When We Talk About Torture by Joseph Lelyveld. Ten years on, in 2015, Andres Serrano returned to the subject, collaborating with a/political on his most ambitious project to date. Over the course of the year, Serrano gained access to a number of restricted sites and individuals. The photographs developed as a cabinet of curiosity, following the evolution of punitive and coercive techniques into its modern day manifestation. 
Click here for more from a-political.org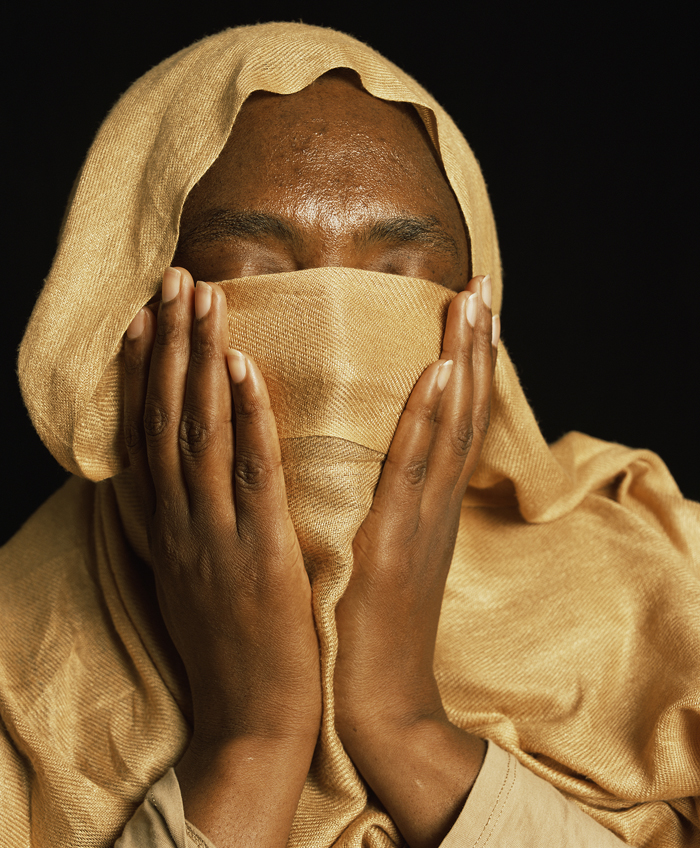 Andres Serrano: Fatima, from Torture at Galerie Nathalie Obadia, 2016
50 x 60 archival pigment print
This is LTI/Lightside's first exhibition with Andres Serrano — we recently completed the file prep on over 200 images for his Hatji Cantz publication Salvation. The Holy Land, a visual survey of contemporary Israel intended to penetrate beyond the prevailing politicized sound bites and media driven images of our present day.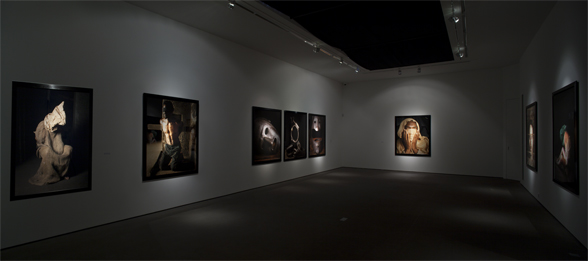 Andres Serrano: Torture (installation view) Galerie Nathalie Obadia, 2016
Click here to see more from Serrano's Torture exhibition at Galerie Nathalie Obadia.
Tags: Andres Serrano, Archival Pigment Printing (Inkjet), Exhibitions
Containers and Their Drivers
Mark Leckey
MoMA PS1
October 2016 – March 2017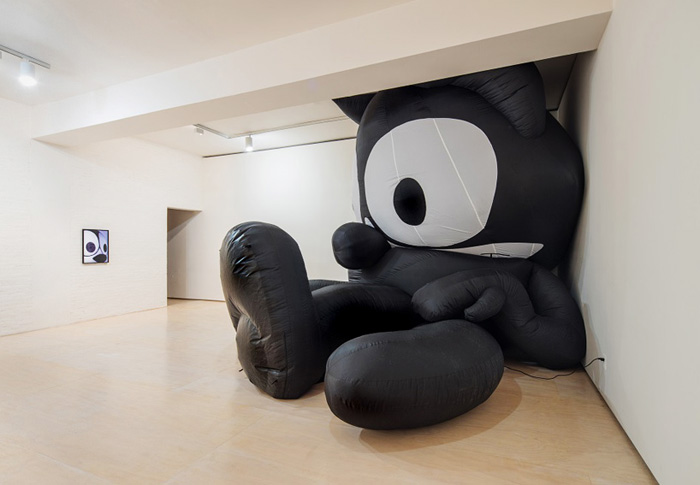 Mark Leckey: Containers and Their Drivers, PS1, 2017
installation view "Felix the Cat" (2013). Credit Pablo Enriquez (photo); via the artist and MoMA PS1
We were lucky to have Gavin Brown's Enterprise referred to us early in the Fall. They were helping fill out Mike Leckey's  sprawling mid-career retrospective (or whatever it's called) with some archival pigment printing — that's our 68cm print of Noon Portrait of Felix Head hanging next to the door in the same room as the giant Felix the Cat.
There's a handful more sprinkled throughout Container's and Their Drivers … heck, a few are quite large — you might not even miss them (!)
Talia Chetrit
Kaufmann Repetto
September 15 – October 31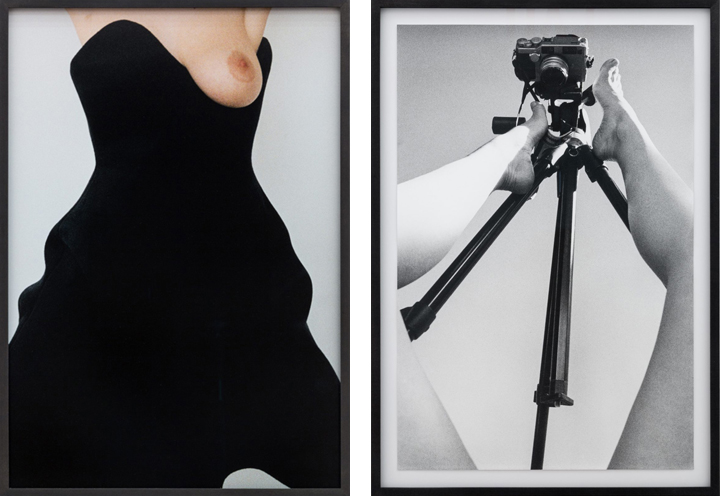 Talia Chetrit
L: dress, inkjet print, 26 x 18″, 2016
R: legs, silver gelatin print, 24″ x 16″, 2016


From the Kaufmann Repetto press release:
In her latest photographs Talia Chetrit has structured a series of performative scenarios in which the artist uses her body, and that of her partner, to destabilize the conventions of self-portraiture and its mechanisms of control. The shutter release—along with mirrors in her studio, deconstructed clothing and multiple cameras—are tools with which Chetrit sets up deliberate triangulations that present us with critical openings. It is through these openings that we see the artist repeatedly demonstrating her submission to her own process as an act of authorial agency.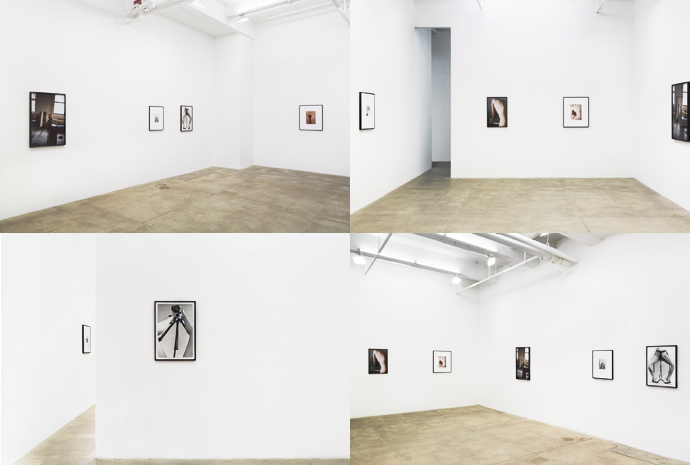 Kaufmann Repetto: Talia Chetrit installation view
September 15 – October 31, 2016


This is the third exhibition we've helped produce for Talia Chetrit with Kaufmann Repetto. We've been working with Talia since 2009.
Tags: Archival Pigment Printing (Inkjet), Exhibitions, Film Processing, Kaufman Repetto, Scanning, Talia Chetrit