Italian Pictures
Lawrence Beck
Sonnabend Gallery
January 12 – February 9, 2013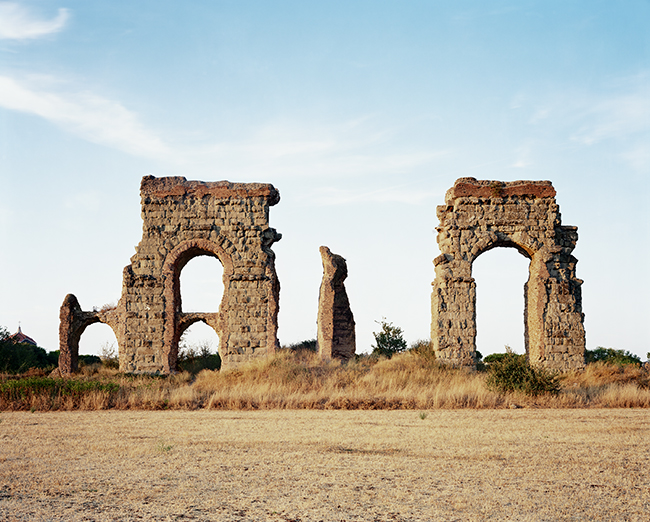 Lawrence Beck: Roman Aqueduct I, 2012 from the series Italian Pictures
From the Sonnabend Gallery Press release:
These twelve large scale, color photographs follow a continuum that originated with Beck's "Botanical Gardens" series from the late 1990s and his "Waterfalls" from 2005-7 into the "Italian Garden"  series which began in 2008.   "Italian Pictures" includes new subject matter, specifically Roman Aqueducts, which Beck approaches as a form of intimate portraiture. These iconic architectural relics have an autobiographical significance for the artist due to his yearly visits to Italy since early childhood. The new pictures represent personal views of familiar Italian objects, recollections of a period during Beck's childhood when his imaginative relationship with Italian architecture began to develop.  The aqueducts are photographed in Rome in the semi-abandoned "Parco degli Acquedotti" where apparently little municipal attention is given to the overall condition or presentation of these ancient ruins.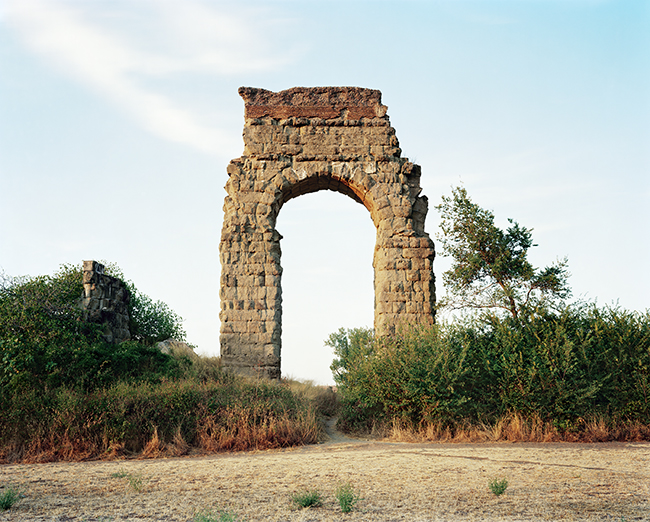 Lawrence Beck: Parco degli Acquedotti I, 2012 from the series Italian Pictures
Also on view will be a new series of garden photographs, contrasting the wild disorganization of nature with the cultivated garden. The patinated ruins, bridges, statuary, and fountains in these works are photographed in early morning and late afternoon light that provides both atmospheric softness and chiaroscuro definition. The motif is the same as that used by classical artists as a source of contemplation and inspiration, but here is used in a way that uniquely blurs the distinction between photography and painting.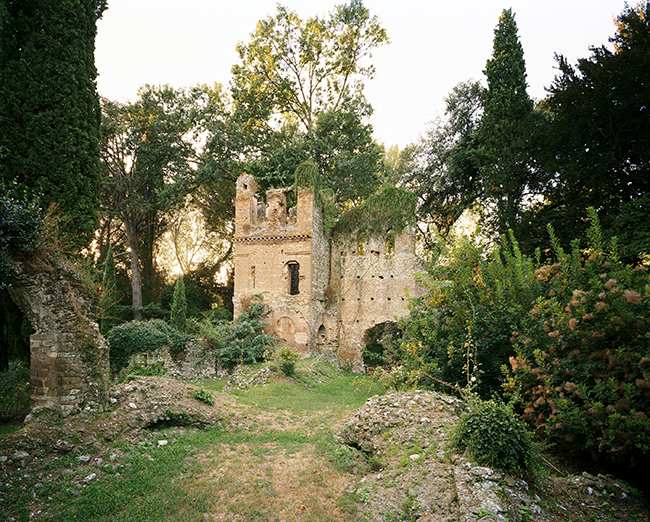 Lawrence Beck: Ninfa V, 2012 from the exhibition Italian Pictures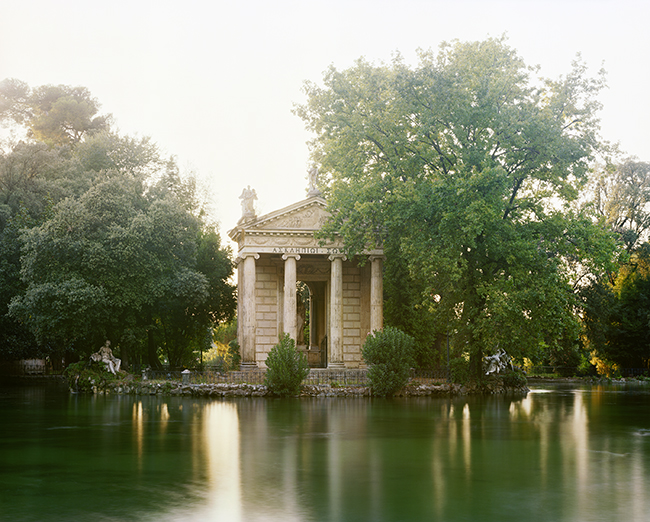 Lawrence Beck: Villa Borghese I, 2012 from the exhibition Italian Pictures
Italian Pictures is LTI-Lightsides's fifth exhibition at Sonnabend Gallery with Lawrence Beck. The 59″ x 72″ archival pigment prints for Italian Pictures were imaged from high resolution scans of Beck's original 8 x 10 color negatives. For more images from this exhibition and of Beck's work in general, please visit his website by clicking

here

.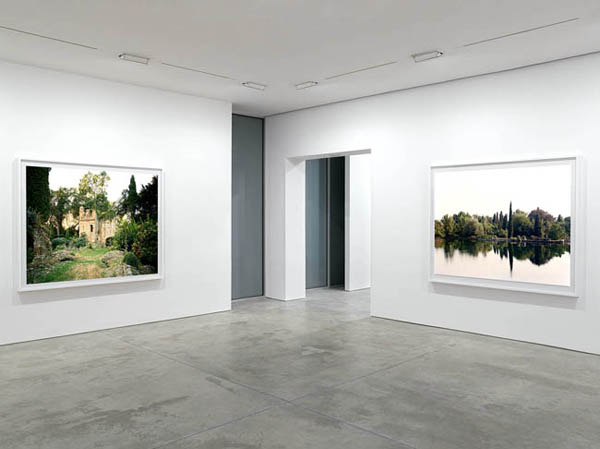 Lawrence Beck: Italian Pictures, Sonnabend Gallery, 2013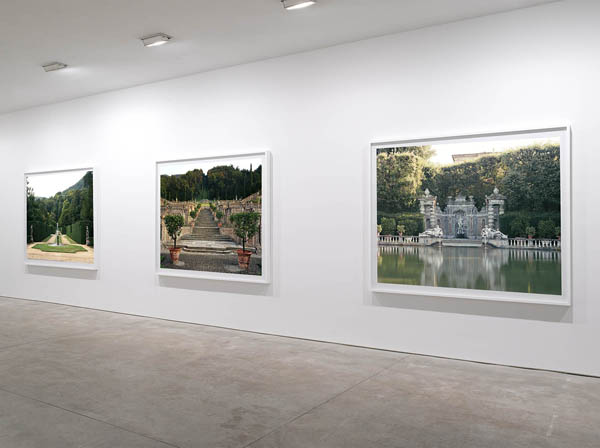 Lawrence Beck: Italian Pictures, Sonnabend Gallery, 2013
Tags: Archival Pigment Printing (Inkjet), Exhibitions, Film Processing, Lawrence Beck, Mounting, Scanning, Sonnabend Gallery