Landscapes
Tina Barney
Paul Kasmin Gallery
January 17 – March 3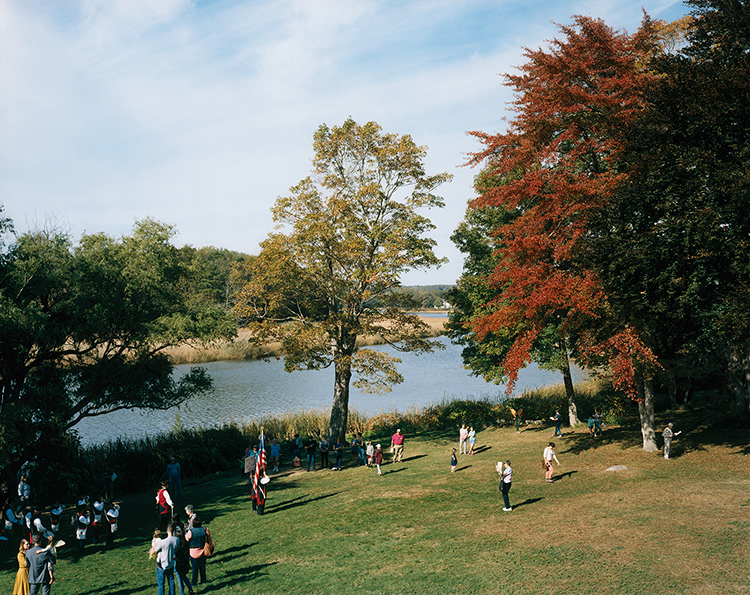 Tina Barney: The River, 2017 from Landscapes, Paul Kasmin Gallery, 2018

Tina Barney: Landscapes, Paul Kasmin Gallery, January 2018
From the Paul Kasmin press release:
Alongside her oeuvre of portraits portraying the daily life of the social elite that Barney is most known for, exists an entire series of landscape photographs taken by Barney using her 8 by 10-inch view camera.  Barney first began her experimentation with landscape photography in the late 1980s and would not revisit the subject again until the summer of 2017.  Returning to her familiar New England backdrop, Barney champions distant views of shingled houses, rocky coastlines, small town thoroughfares and main street squares, challenging herself out-of-doors to refine and build upon her mastery of compositional tactics.  With these landscapes, Barney takes new ownership over the large format medium of color photography, employing the same sophisticated devices but with an expanded field of vision.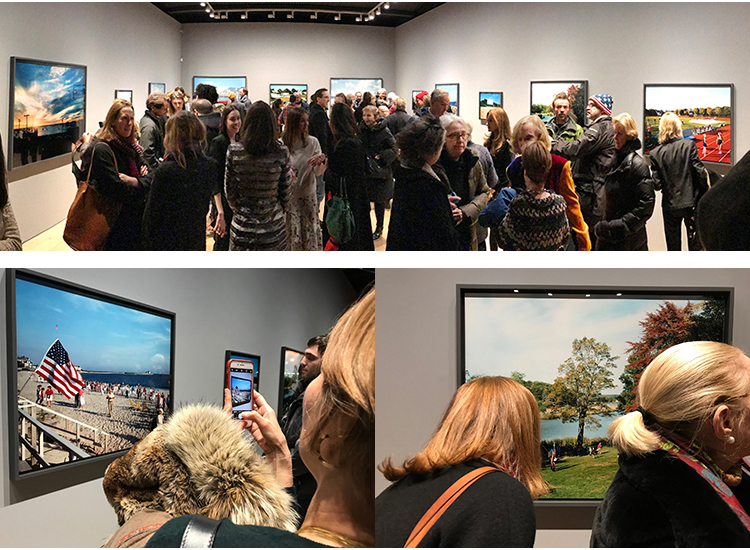 Tina Barney: Landscapes opening reception, Paul Kasmin Gallery, January 2018
We've been working with Tina Barney since 2010, most recently completing the scanning and file work on over 140 images for her Rizzoli monograph: Tina Barney. See images of the book in our project archive post below and additional exhibition posts here and here. Landscapes is up through March 3rd, see more on the Paul Kasmin website here.
Tags: Conventional C-Printing, Exhibition Mounting, Exhibitions, Paul Kasmin Gallery, Tina Barney