Talia Chetrit
Kaufmann Repetto
September 15 – October 31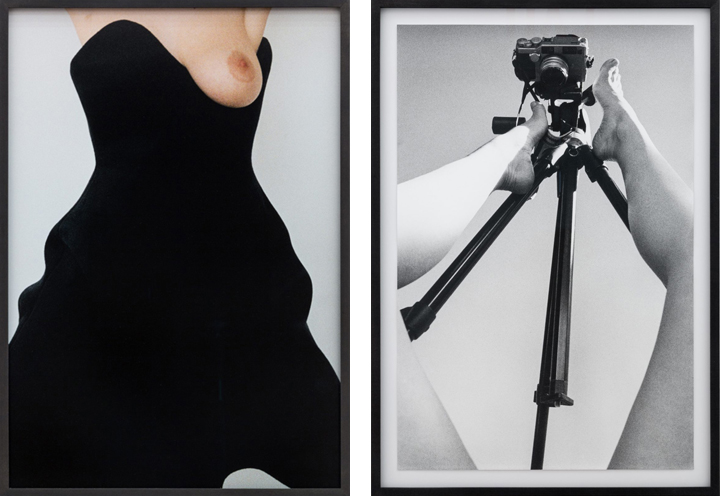 Talia Chetrit
L: dress, inkjet print, 26 x 18″, 2016
R: legs, silver gelatin print, 24″ x 16″, 2016
From the Kaufmann Repetto press release:
In her latest photographs Talia Chetrit has structured a series of performative scenarios in which the artist uses her body, and that of her partner, to destabilize the conventions of self-portraiture and its mechanisms of control. The shutter release—along with mirrors in her studio, deconstructed clothing and multiple cameras—are tools with which Chetrit sets up deliberate triangulations that present us with critical openings. It is through these openings that we see the artist repeatedly demonstrating her submission to her own process as an act of authorial agency.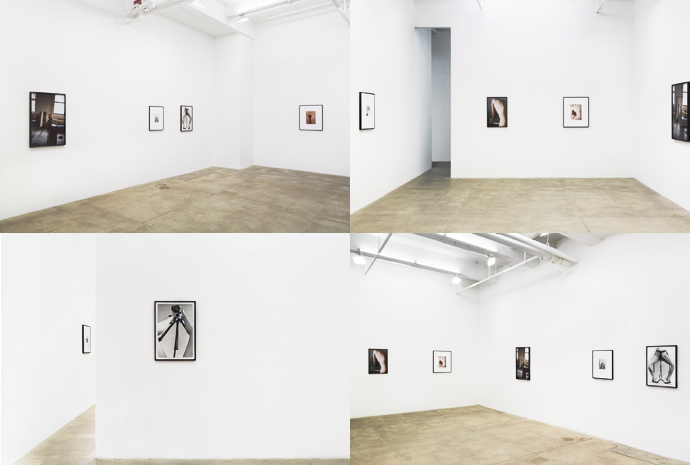 Kaufmann Repetto: Talia Chetrit installation view
September 15 – October 31, 2016
This is the third exhibition we've helped produce for Talia Chetrit with Kaufmann Repetto. We've been working with Talia since 2009.
Tags: Archival Pigment Printing (Inkjet), Exhibitions, Film Processing, Kaufman Repetto, Scanning, Talia Chetrit