A Bunch of Lonesome Heroes
Richard Finkelstein
Robert Mann Gallery, NY NY
May 16 – June 29, 2013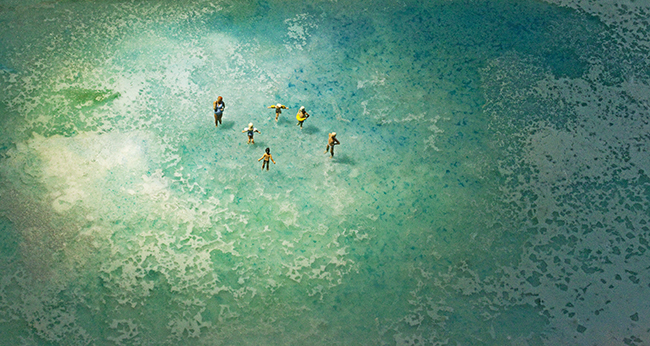 Richard Finkelstein: Wading to Cambodia, 2013
59.5 x 106.5″ archival pigment print on 3mm dibond
From the Robert Mann Gallery press release:
In his debut exhibition at Robert Mann Gallery, Richard Finkelstein presents: A Bunch of Lonesome Heroes. Constructing elaborate, atmospheric pictures of miniature dioramas, Finkelstein produces images infused with impressive emotional intensity. The images offer visual trickery as the viewer oscillates between interpreting them as real world settings and seeing them as artificial constructions.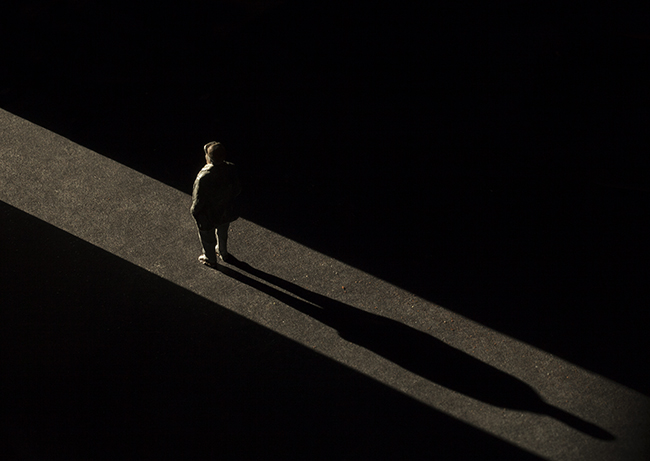 Richard Finkelstein: Lonesome Hero 1, 2013
34″ x 48″ archival pigment print
The artist's employment of the solitary figure seen from behind, the lonesome hero, as he contemplates the sublime landscape before him is an art historical trope that emerged in the 19th century paintings of Caspar David Friedrich, and is an element which is central in Finkelstein's work. While these "lonesome heroes" survey the cavernous spaces and sublime natural expanses they are set within, the viewer simultaneously begins to conjure an imagined narrative for these figures who remain adrift in a complicated world.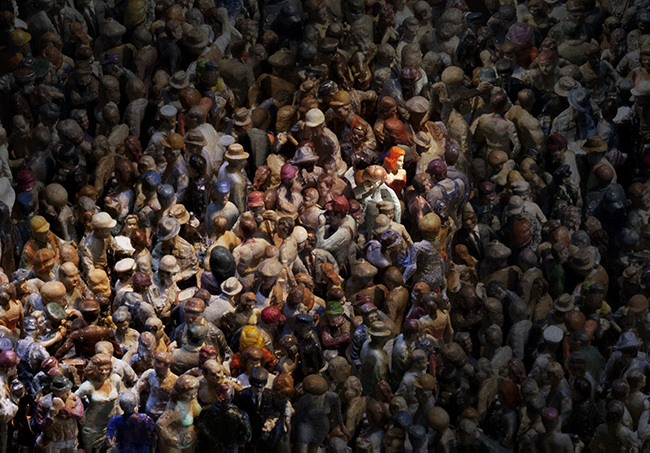 Richard Finkelstein: Ginger, 2013
34″ x 48″ archival pigment print
The pictures provide only vague hints of their background stories anchored by these figures who appear in psychological states of trouble. Inspired by works and events of art historical significance, Finkelstein cleverly riffs on the compositions found in canonical historical imagery through his photographic constructions.
LTI/Lightside was introduced to Finkelstein through the Robert Mann Gallery early in 2013. We've enjoyed a brief but busy period of activity since … starting with the production new work for AIPAD and culminating in the printing, mounting and framing for the Lonesome Heroes exhibition.

Finkelstein's work has posed interesting challenges regarding scale and perspective both within the files and throughout the physical production of the pieces as Rick has pushed to reproduce his miniature worlds into sometimes massive proportions. It has been a pleasure to to work with him throughout the entire process.
See more of Finkelstein's work by clicking here.
Tags: Archival Pigment Printing (Inkjet), Exhibitions, Framing, Mounting, Richard Finkelstein, Robert Mann Gallery