Tub Pictures
Amy Arbus
Schoolhouse Gallery
July 20 – August 8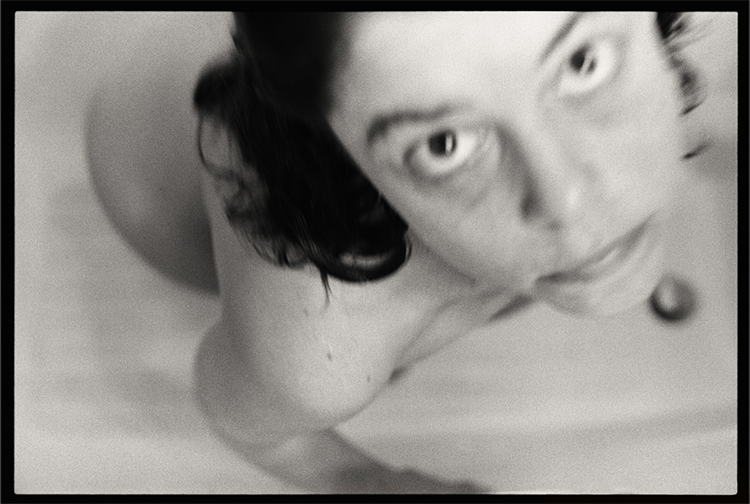 Amy Arbus: Tub #28 from Tub Pictures, Schoolhouse Gallery, 2018
22 x 32 archival pigment print
The significance of this body of work was somewhat lost on us when Amy Arbus presented it as a scanning and printing project. In fact, this isn't all that unusual here as we are, after all, service providers and are expected to be focused on the technical aspects of producing artwork and less on the conceptual foundations of the work itself. Often last to know, as it were — we then found ourselves touched to have been asked to handle these pieces at all, particularly considering their deep personal relevance, which, is best described in Amy's  own words:
t wasn't until my toe hit the water that it dawned on me why I was there. The process itself was so awkward and challenging. I was completely distracted by the logistics of mounting the camera and tripod on the bathroom sink, pre-setting the focus, exposure, and camera angle that I wasn't thinking about the significance of what I was doing. It was 1992 and I was there revisiting a scene I'd never witnessed. 
I thought about what it must have looked like almost obsessively at first, but then it had been twenty-one years since it happened. When I was seventeen and away at school, my mother, Diane Arbus, took her own life in the bathtub. Her death was such a shock that I don't remember much about the next ten years. I had taken many baths since she died, but this one with my camera perched above me was significant.
When I developed the one roll of film, I realized how little I knew about how the pictures would look. I used a cable release to trip the shutter and the camera was set to a ten second delay so I could get back in the water each time to make another exposure. Even though the camera never moved, I had no way of predicting how much or how little of me was in the frame.       
These photographs taught me that pictures are never the same as the experience of making them, that they fail if they are merely what you intended, and that mistakes can lead to discoveries. But more importantly, they convinced me that thoughts and feelings register on film (or pixels) which changed the way I worked and the way I look at photographs.
When I saw the photographs I was surprised and embarrassed because they were so unflattering. They weren't like nudes, they were naked and raw. But I came to realize that they were full of stark contrasts: fitful yet lifeless, violent yet sexual, and maternal yet innocent. They were unlike anything I had ever done.
-Amy Arbus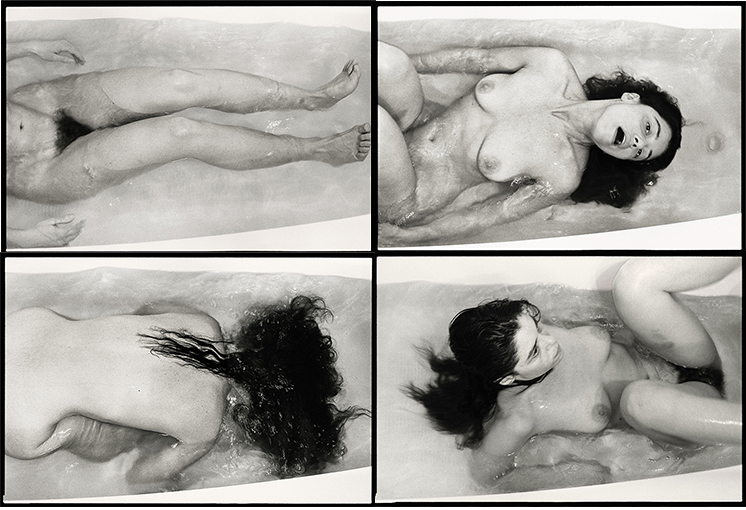 Amy Arbus: Tub Series
Left to right / top to bottom: Tub #11, Tub #17, Tub #15, Tub #Tub #23
22 x 32 individual archival pigment prints

Amy Arbus: Tub #8 from Tub Pictures, Schoolhouse Gallery, 2018
22 x 32 archival pigment print
 LTI-Lightside has been working with Amy Arbus since 2012. You can see more of her work here
Tags: Amy Arbus, Archival Pigment Printing (Inkjet), Exhibitions, Imaging, Scanning