How To Be Cool and Fashionable Without Breaking the Bank, Starring Dr. Steve Brule
Marc Lemoine
Flood Magazine
July 2016


Marc Lemoine shot this little exposé with Dr. Steve Brule for Flood Magazine.
WARNING: the following content, once viewed, cannot be unseen.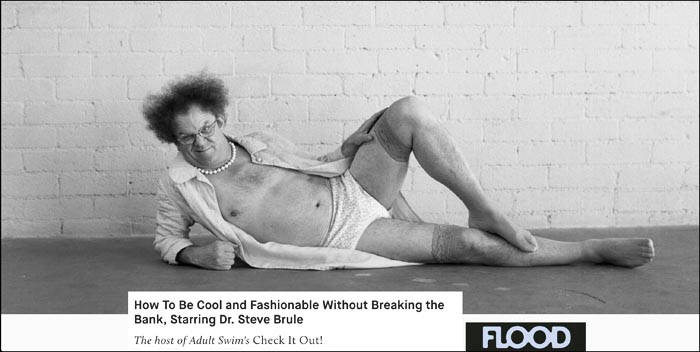 Marc Lemoine: Dr. Steve Brule, Flood Magazine, 2016
Flood Magazine: What are the most important elements of style?
Dr. Steve Brule: WHAT THE HECK ARE YOU TALKIN ABOUT? YOU SHOULD CARE ABOUT MORE IMPORDANT THINGS THAN JUST STRYLE.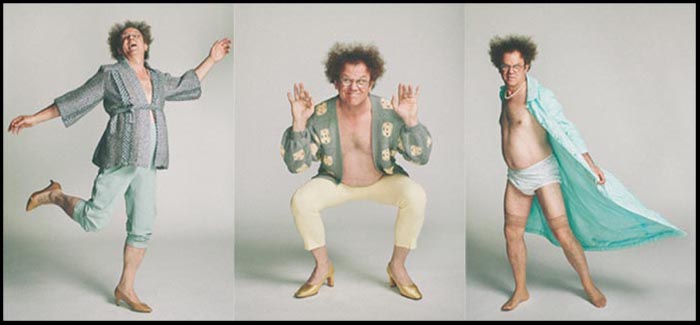 Marc Lemoine: Dr. Steve Brule, Flood Magazine, 2016
Left: Nude patent pumps by Fitzwell / Periwinkle tweed three-piece skirt suit by Vanity Fair / Sea foam leisure pants by Teddi
Middle: Yellow casual pants by Boothbay / Gold satin pumps by Special Occasions / Crochet cardigan by J. G. Hook
Right: Turquoise satin bed coat by Lady Studio / Nude stockings by Burlington Sheer Legacy / Pearls
Hey, it's not like we didn't warn you …
Tags: Film Processing, Scanning