Humble Arts Foundation, Women in Photography and LTI-Lightside Photographic Services are pleased to announce Tema Stauffer as the 2012 WIP–LTI/Lightside Individual Project Grant recipient and Anna Beeke as our 2012 Kodak Materials Grant recipient.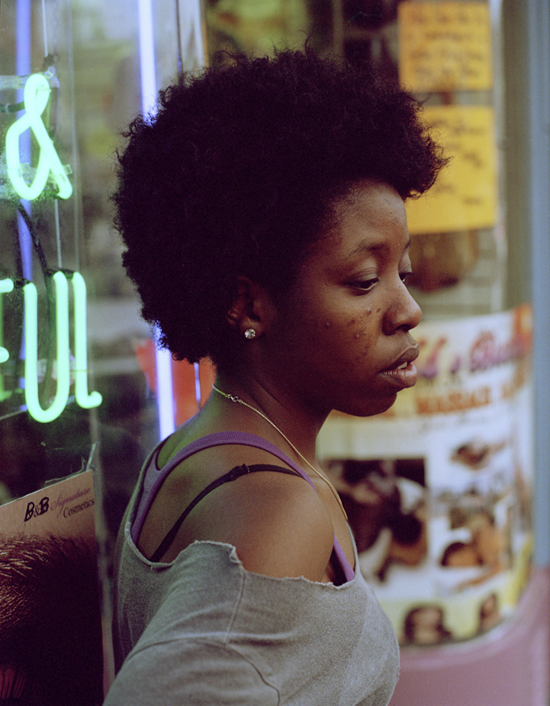 Tema Stauffer: Nikia, May 2012, from the series Paterson
The $3,000 award will assist Tema Stauffer with Paterson, a documentary series of street portraits depicting residents of Paterson, New Jersey during the years following the economic crisis in 2008. In her words: I began the Paterson series in November 2009 in an attempt to examine the impact of economic decline on residents of this historic American city.  I've since made more than fifty bus trips to Paterson over these past three years and have photographed more than a hundred residents who I've approached on the street to ask if they would be willing to be photographed.


The Kodak Materials Grant will aid Anna Beeke with her project Forest, which began with the compulsion to visit the place where she began life and the belief that if she did, she would surely find something interesting there. In Beeke's case, Washington State led her into the forest where she has discovered a place of enchantment full of adventure and the unknown.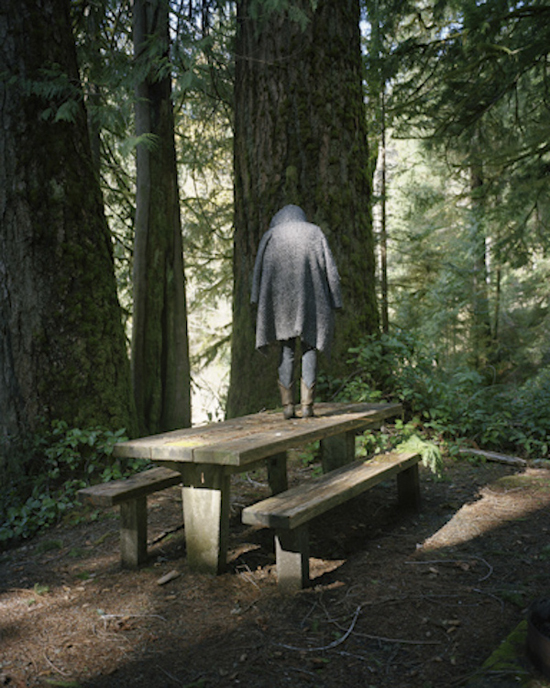 Anna Beeke: Untitled, from the series Forest
To review previous grant recipient projects, please click

HERE

for the LTI-Lightside Individual Project Grant Archive.
Tema Stauffer

is a photographer based in Brooklyn whose work has been exhibited at Jen Bekman Gallery and Daniel Cooney Fine Art Gallery in New York. Her bio lists a lengthy selection of awards, grants and entries in national and international solo and group exhibitions. She has taught at four universities and is also a writer and curator. Stauffer's work has been seen in the New York Times, The Chicago Reader and W Magazine among many other publications. A full bio will accompany our next post detailing the Patterson project.
Anna Beeke

is a documentary and fine art photographer based in Brooklyn. Her work has been exhibited at Clamp Art and the Aperture Foundation in New York as well as numerous venues around the United States and abroad. A full bio will accompany her upcoming solo Humble Arts / Women in Photography online show featuring the project Forest.
LTI / Lightside Photographic Services

offers fine art and commercial photography clients the complete service of overseeing and organizing all stages of processing, printing and presentation with an emphasis on personal involvement that helps resolve their visual presentation concerns in an informed and efficient manner. Our clients include fine art and commercial photographers, galleries, museums, art consultants, curators, collectors and publications who need their photography expertly prepared for exhibition or reproduction.
 


Women in Photography

is an innovative website founded by artists Amy Elkins and Cara Phillips, which features the work of international female artists. WIP is an internet-based project that exhibits work outside of the traditional model of the commercial art world, allowing it to reach a global audience. Mixing emerging photographers with artists that have achieved high levels of success, the project is a resource for photographers, editors, curators, art dealers, and art enthusiasts alike to discover and enjoy the work of female artists. WIP presents a solo exhibition monthly.
 


Humble Arts Foundation

is a 501c3 dedicated to supporting and promoting new art photography. The New York-based non-profit serves the international art community by way of exhibition and publishing opportunities, bi-annual artist grants, and educational programming. Founded in 2005 by Amani Olu and Jon Feinstein, Humble has been a pioneering hub for new art photography and serves as an international resource for collectors, curators, artists, art professionals, educators and the public.
 


Guest Juror, Sasha Wolf

opened the Sasha Wolf Gallery in the summer of 2007 after spending a number of years as a private photography dealer. The gallery specializes in contemporary photography and represents emerging and mid-career artists such as Elinor Carucci, Paul McDonough, Andrew Borowiec and Katherine Wolkoff among others. Prior to her work in the fine art photography world, Sasha worked as a writer, director and producer in the film and television industries and is an award winning short filmmaker. Her last film, Joe, was nominated for the Palme d'Or du court métrage at Cannes and has screened all over the world. Sasha also conducts reviews and judges work for institutions, universities and non-profits numerous times per year. She is a founding member of the gallery collective, Project 5, and a co-owner of The Exhibition Lab, a study center for fine art photography.
 


Tags: 2012 Project Grant Recipients, Humble Arts Foundation, Kodak, Women in Photography