Black Enough
Kevin Claiborne
Thierry Goldberg Gallery
Sept 9 – Nov 1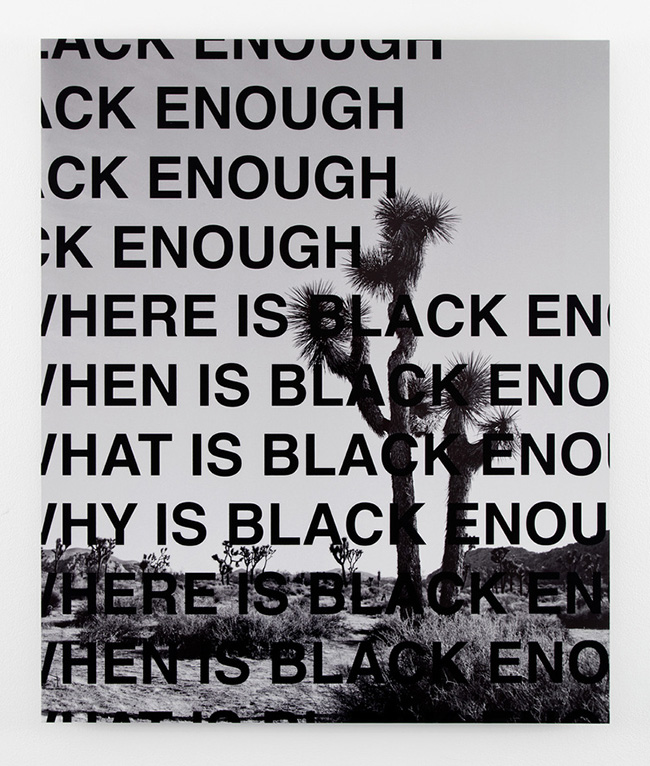 Kevin Claiborne: Black Enough, 2020. From Black Enough at Thierry Goldberg gallery, Sept 9 – Nov 1, 2020.
30.25″ x 36.25″ Archival pigment print, silkscreen ink, dibond
From the Thierry Goldberg gallery press release written by Antwaun Sargent:
In the time of pandemic and protest, the poet and photographer Kevin Claiborne is asking urgent, necessary questions. They are the questions long unanswered, that have placed Black people at the center of this moment, where they are disproportionately affected. His relentless performance of inquiry is the project, "BLACKNESS IS" (2020–), that sees his questions married to landscapes in an admixture that form images that represent, what he calls, the "body as border:"
Continue reading here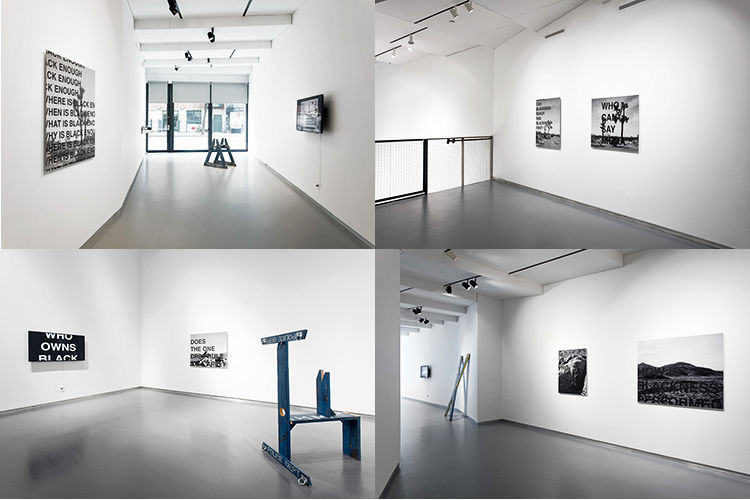 Kevin Claiborne: Black Enough, 2020. From Black Enough at Thierry Goldberg gallery, Sept 9 – Nov 1, 2020.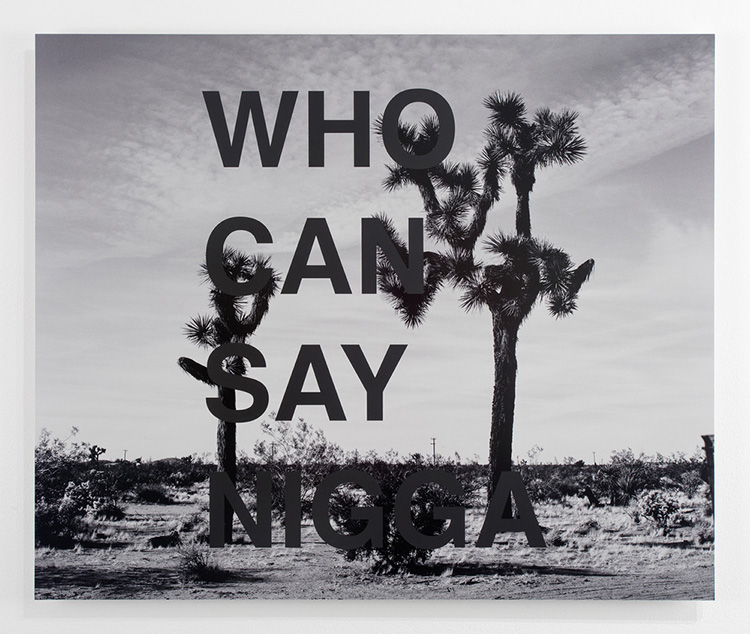 Kevin Claiborne: Who Can Say, 2020. From Black Enough at Thierry Goldberg gallery, Sept 9 – Nov 1, 2020.
30.25″ x 36.25″ Archival pigment print, silkscreen ink, dibond
Kevin Claiborne (b. 1989, Washington, D.C.) lives and works in New York, NY. He holds a BS in Mathematics from North Carolina Central University, Durham, NC; MS in Higher Education from Syracuse University, NY; and he is currently working toward his MFA in Visual Arts at Columbia University, New York, NY. His work has been included in exhibitions at UCSB Multicultural Center Gallery, Santa Barbara, CA; New Wight Gallery at UCLA, Los Angeles, CA; and at At Peace Gallery, Brooklyn, NY. His work was featured or written about in Artforum, Bloomberg Business Week, The Atlantic, and Atmos. Claiborne's work is part of the collection of The Whitney Museum of American Art. This is his first solo show with Thierry Goldberg Gallery.
This is LTI-Lightside's first exhibition with Kevin.
Tags: Archival Pigment Printing (Inkjet), Exhibition Mounting, Exhibitions