Amplifier
Danny Clinch
Fotografiska New York
December 2019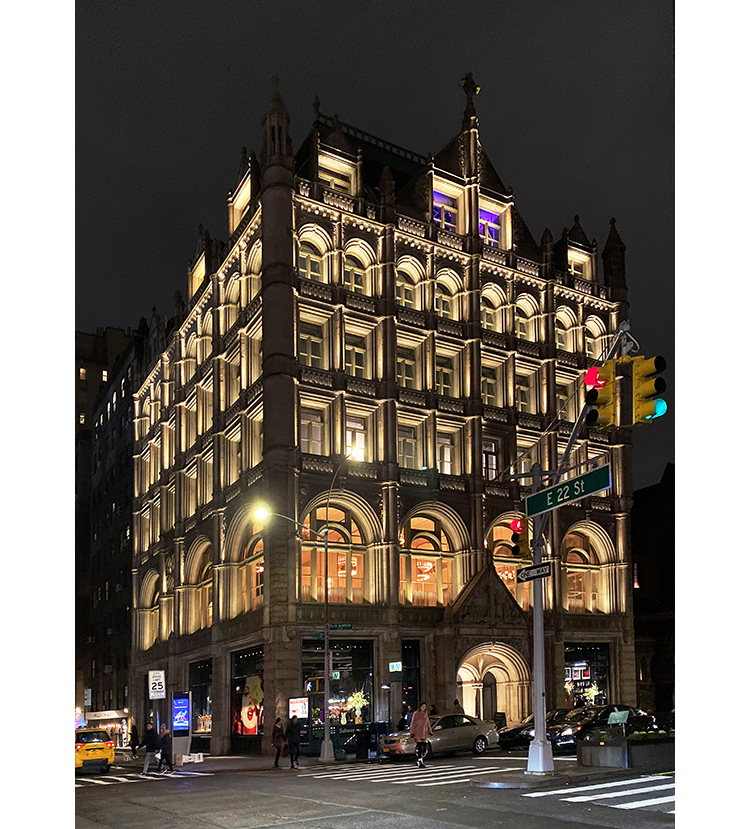 Fotografiska New York
If you're not aware of what Fotografiska is don't feel like you've been living under a rock. Most of us (NY'ers that is) can't even pronounce the name properly let alone be held accountable for not realizing that this group took up residence on 22nd & Park Avenue South and now is poised to take over the world with their gigantor-scale museum/restaurant/book store/cafe/wellness chapel/event space/mega-photographic exhibition hall theme park … (and we mean that in a nice way).
Now, if you don't know who Danny Clinch is then, well … maybe you have been living under a rock. And we mean that in the most gentle "you need to get out more" kind of way.
Either way – here's your big chance to check out the newest game in town (Fotografiska) and one of the longest running hardest working names in show business, our man, Danny Clinch … and all in one easy take. Clinch's pop-up "Amplifier" exhibition/gallery literally christened Fotogafiska's 5th floor event space on December 14th (their opening weekend). Of course, we were there to enjoy the show(s) – meaning both photographic  and musical — and also to review a bit of our own handiwork, having produced a number of pieces for the exhibition.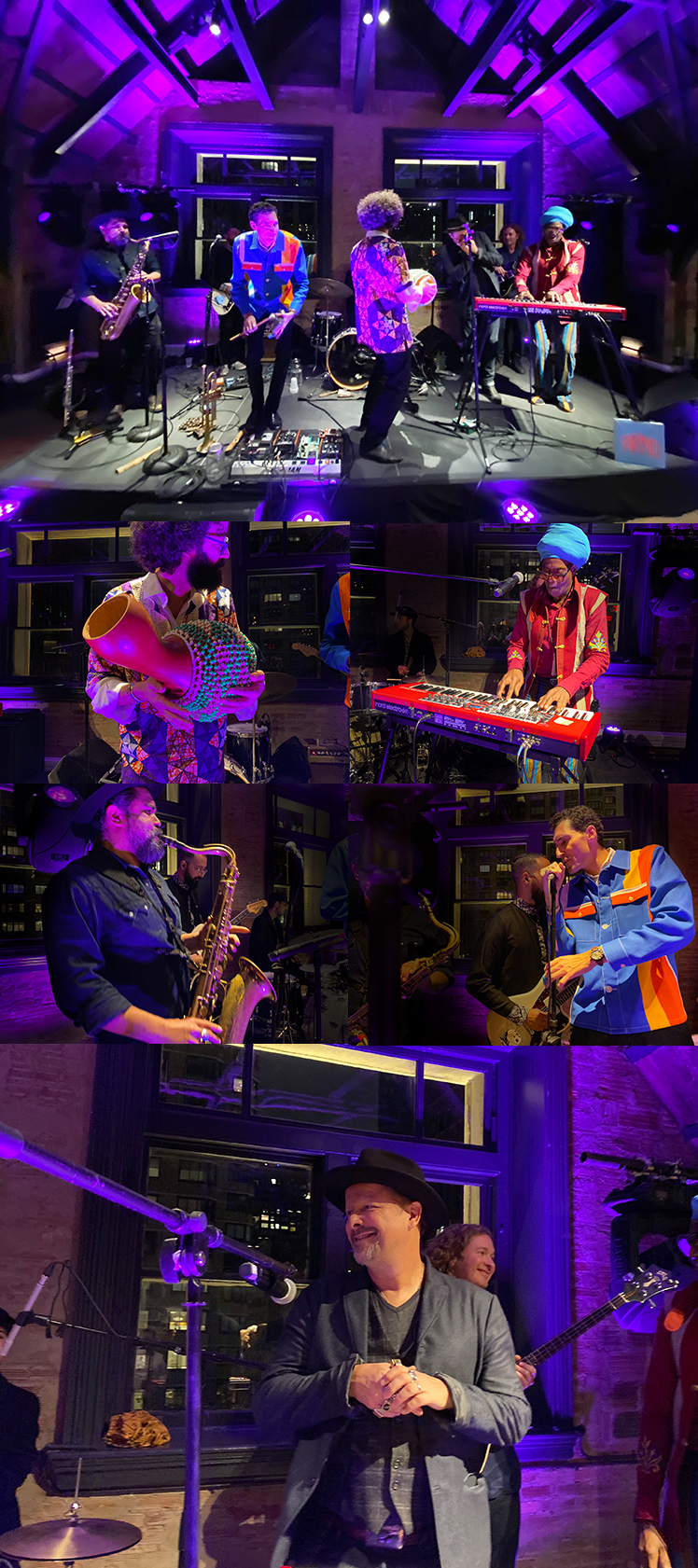 The man himself, performing with Brooklyn's Antibalas
Danny is arguably one of our oldest customers … and easily one of the nicest guys you'll ever meet. Fotografiska is the newest thing going and their future looks quite bright. We consider ourselves lucky to be associated with these fine folks on every count.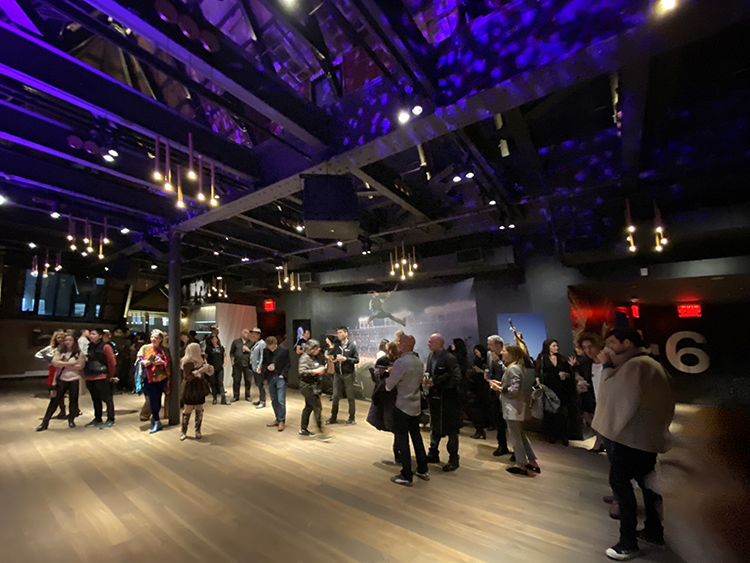 Fotografiska's 5th floor event space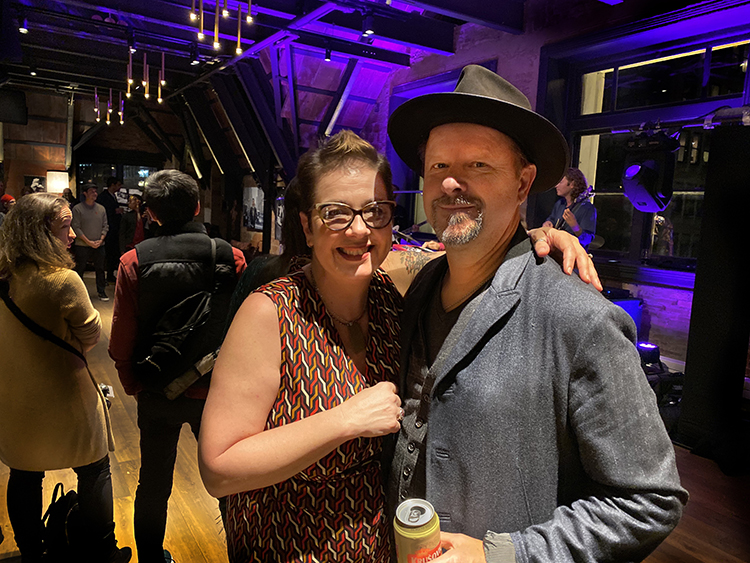 Danny and Maria — hardcore industry survivors.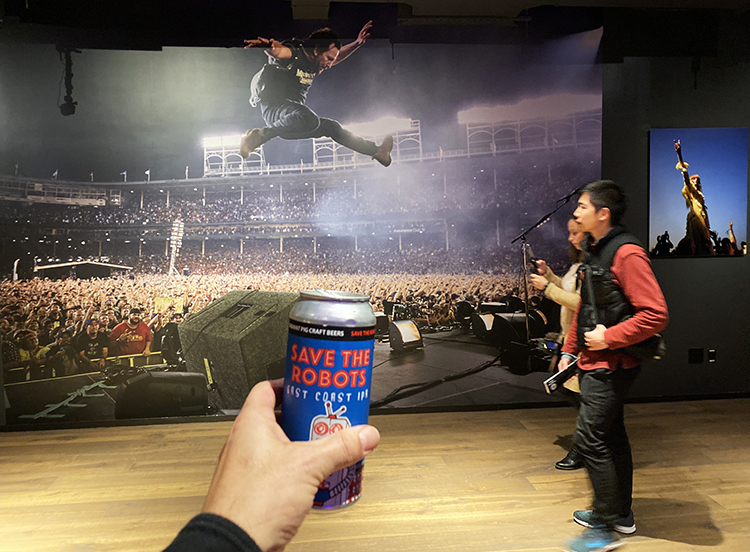 Cheers !
Check out Danny's website here … and all the fine offerings from Fotografiska here.
Tags: Archival Pigment Printing (Inkjet), Danny Clinch, Exhibition Mounting, Exhibitions, Fotografiska New York